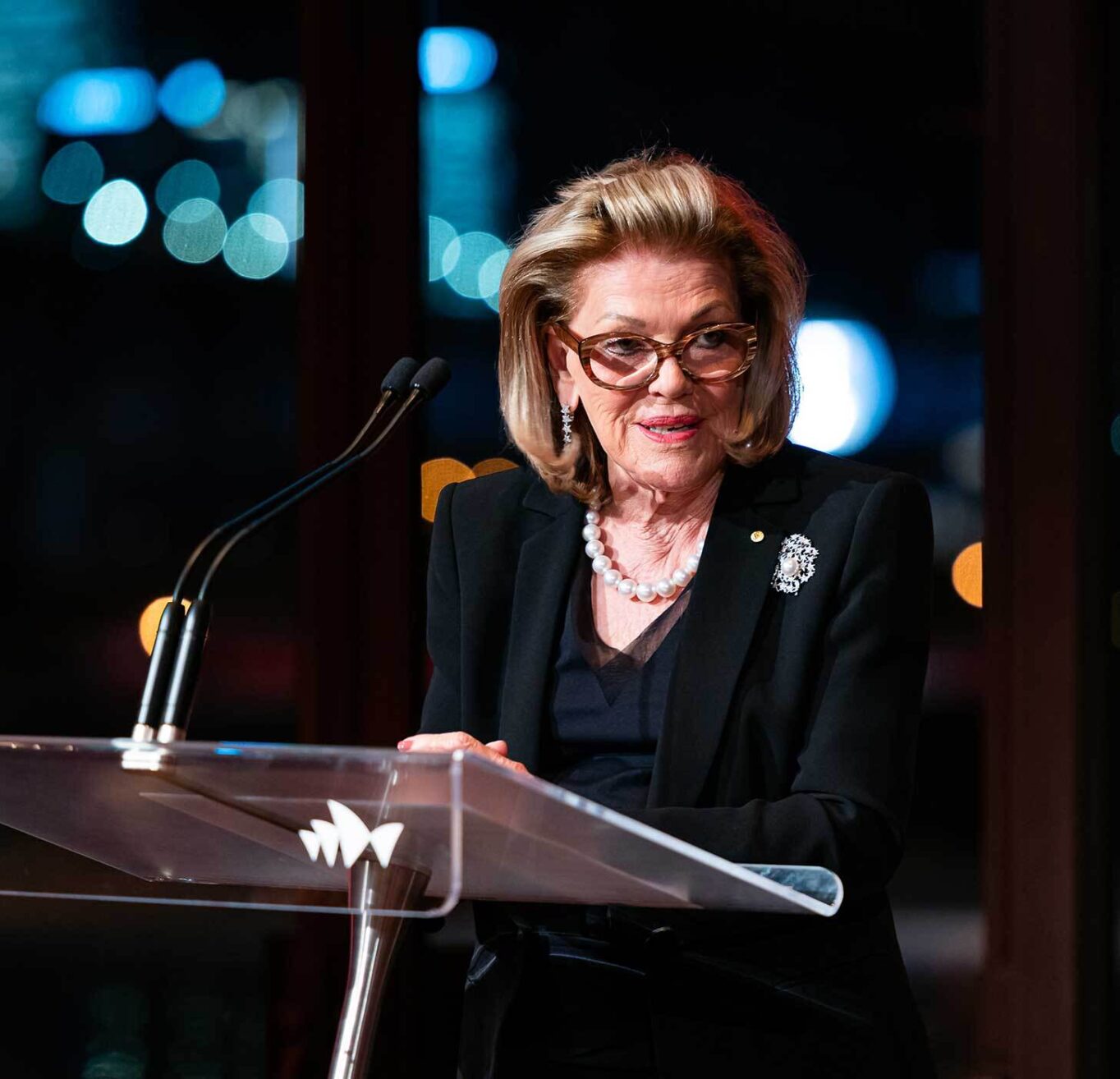 Roslyn Packer AC
Director
An unparalleled social leader, Roslyn Packer has been a constant and driving force on Boards of major institutions and through her support of creative innovation across the medical research, health and cultural sectors.
Her work in support of Australia's artists and cultural institutions has created benefits for Australian audiences and supported the recognition of Australian creativity around the globe.
Roslyn Packer has brought her experience and expertise to the Boards of leading Australian institutions, including the Sydney Festival, Victor Chang Cardiac Research Institute, St. Vincent's Private Hospital and the St. Vincent's Clinic Foundation. She was also on the Council of the National Gallery of Australia (NGA) and continues as a member of the NGA's Foundation Board. She has been a life-long attendee of the Sydney Symphony Orchestra and a passionate advocate for the role of music in the community.
In 2016 she was made a Companion of the Order of Australia in recognition of her eminent service to the community.