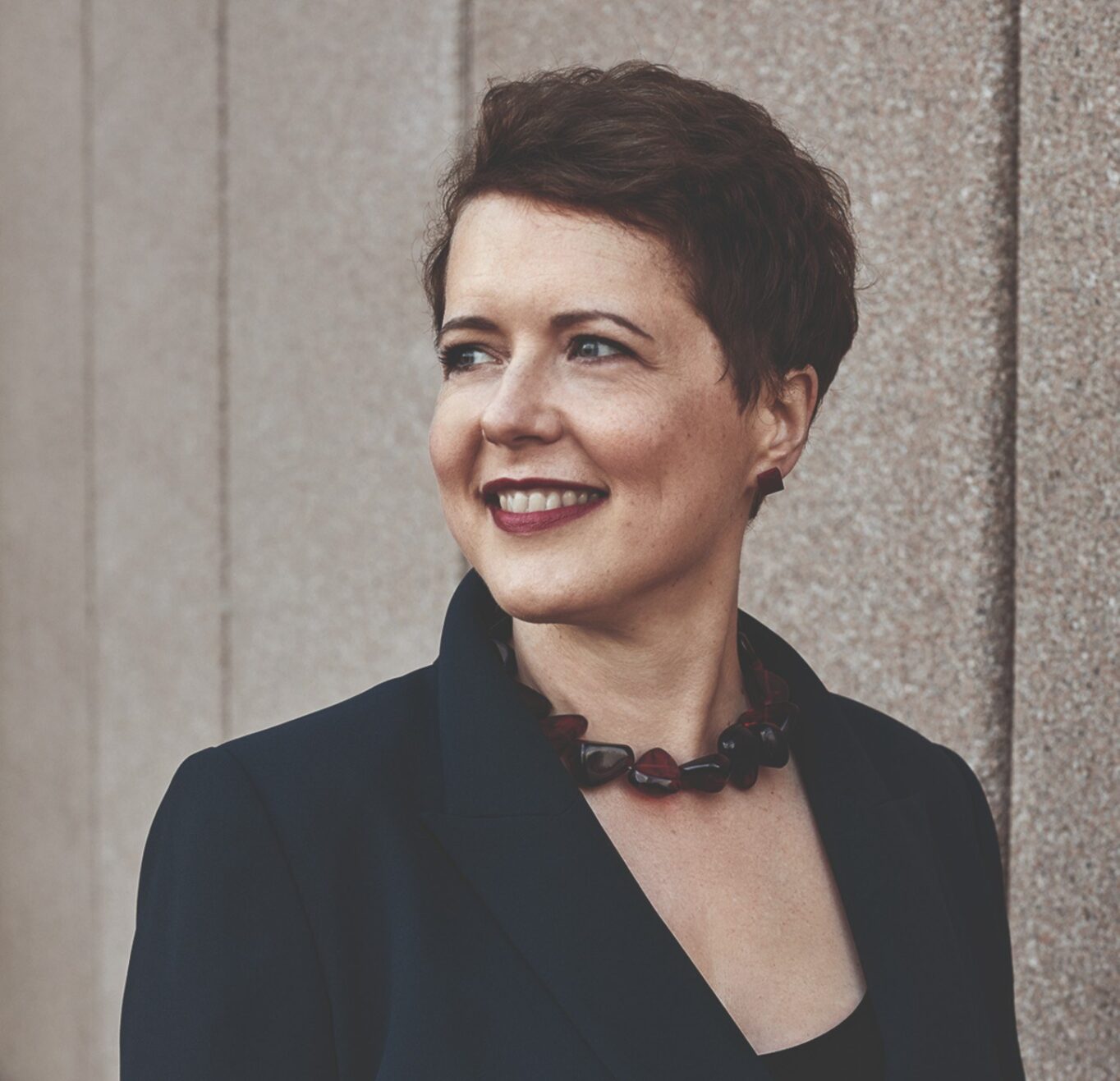 Homecoming: our new CEO
16 August, 2017
Emma Dunch is coming home to run her favourite orchestra
BRIDGET CORMACK
Three years ago Emma Dunch spent her Christmas laboriously building a 3000-piece Lego model of the Sydney Opera House that became a vivid talking point in the reception area of her New York cultural management consultancy firm.
"I have this model in the lobby to remind myself of how far I've come," Dunch says. "When people come to visit I tell them this is where I started my career. The Sydney Symphony Orchestra has been in my heart for a long time."
Dunch is speaking in what will be her office from January next year when she leaves her New York business to take up the role of the Sydney Symphony Orchestra's new Chief Executive Officer, announced today. It's somewhat of a homecoming for the Sydney-raised arts administrator who started her career at the Sydney Symphony Orchestra 21 years ago and has carried her name badge with her everywhere ever since.
I love this orchestra. I thought that one day I would want to use this badge again. It's been on the noticeboard of every place I have worked – and I'm so excited to use this badge again.
In what was a home brimming with music, Dunch grew up listening to the sounds of her father's voice on the airwaves as he broadcasted everything from Mexican mariachi bands to Mahler, Beethoven, Dvorak, Brahms and all of the classics of the orchestral canon. She attended her first Sydney Symphony Orchestra schools concert more than 40 years ago which ignited a strong love of orchestral music matched only by singing a cappella with her three siblings in the family Toyota as they drove home from Sydney Symphony Orchestra concerts at the Sydney Opera House. She went on to obtain a degree in music performance from the Victorian College of the Arts and while she used to be in the Sydney Philharmonia Choirs, she jokes that these days she sings "mostly just 'Happy Birthday,' and in the shower".

After touring with the Sydney Symphony Orchestra to Asia and the United States in the 1990s she was recruited to work in classical music management in New York and found herself rubbing shoulders with orchestras such as the Vienna Philharmonic. She was a "tiny fish in a massive pond" and decided that if she was going to make an impact in the world's most competitive arts marketplace she would need to win a spot in the highly competitive Orchestra Management Fellowship program run by the League of American Orchestras.
"My career was transformed after completing that program," she says. "I worked across the US with the strongest orchestral leaders in that country and when I came out of the program I was really ready to do this work. Graduates of this program run 80 of America's top orchestras."
"To be able to bring back everything I've learnt from overseas to my own orchestra, instead of having the brain drain away from Australia, is really important to me," she says. "I've lived in America for nearly 20 years now—so it's an honour to come full circle and return home to lead this orchestra, in this city, at this time. The Sydney Symphony Orchestra is a world-class ensemble and I look forward to partnering with the Board, David Robertson, the musicians, staff and community to ensure a vibrant future for one of our nation's most cherished arts organizations."
And as for the Lego model of the Sydney Opera House...
"I'm going to bring my model with me and put it in my office at the Sydney Symphony Orchestra," Dunch says.