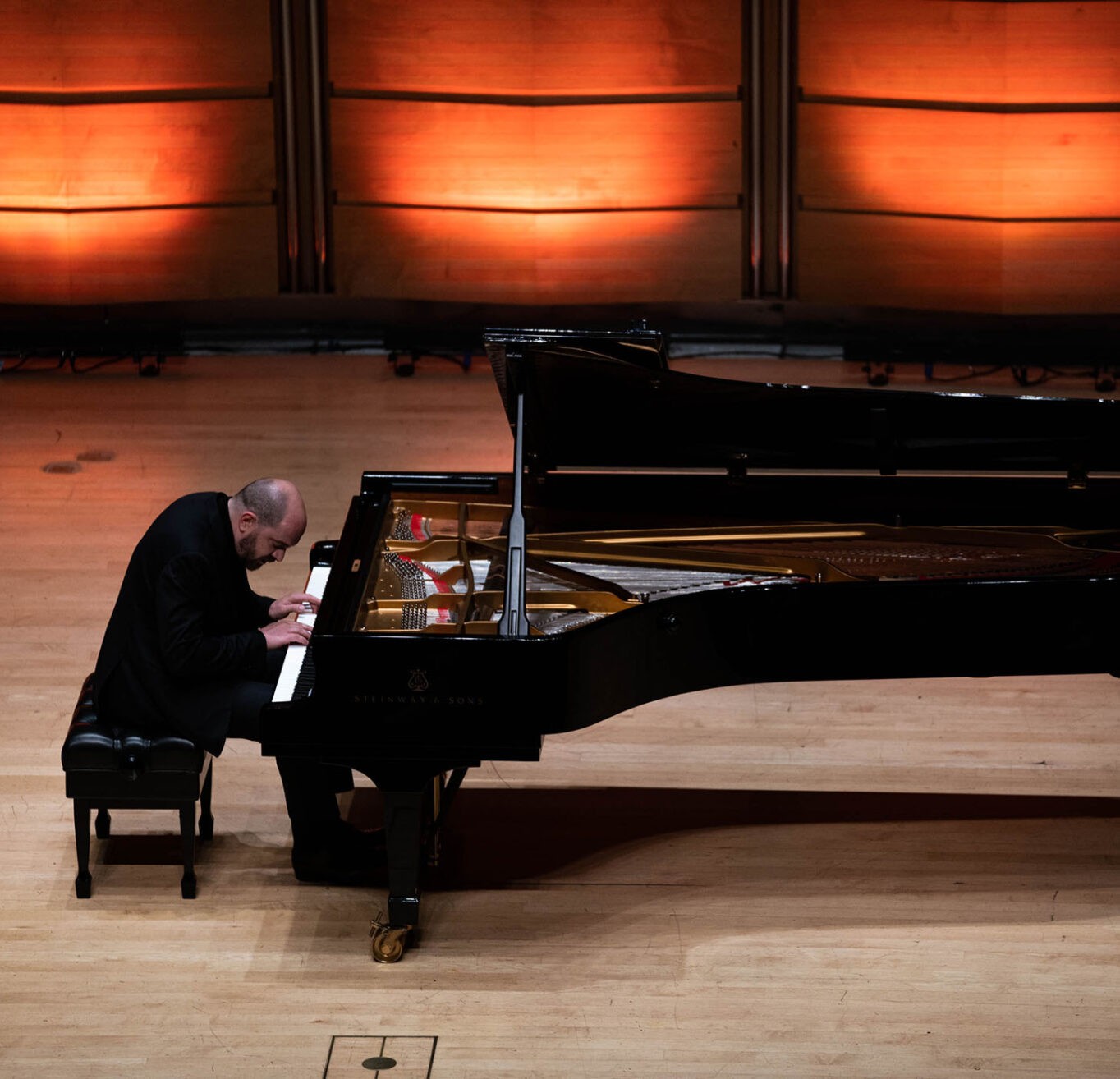 Getting a piano concert-ready
29 August, 2019
Ken Hatfield, concert technician with our sponsor Theme & Variations Piano Services, shares what goes on behind the scenes to prepare a piano before a concert.
What's involved in preparing a piano for a big event like the Sydney Symphony Orchestra's recent Keys to the City Festival?
If there's more than one concert grand piano available, the pianist will select their preferred piano with the assistance of a technician. Usually, the pianist will choose between several pianos and test which one is most suited to the repertoire they are performing. Typically for a piano concerto with an orchestra, like the recent Keys to the City Festival featuring guest artist Kirill Gerstein with the Sydney Symphony Orchestra, it helps if the piano's sound is "bright" in order to be heard above all the other instruments on stage.
Sometimes a concert piano will only require a tune while at other times regulation and voicing might be necessary as well. This includes the process of adjusting the density of the felts covering the hammers striking the string. It helps to know the state of the piano beforehand so you know how much time to allocate but of course, this isn't always possible. If the piano is tuned, regulated and voiced to a decent level before the pianists arrives, that's great – that way if the pianist requests any changes, hopefully, they won't be too drastic!
Depending on the concert hall, sometimes there is a piano available and other times we need to ship our hire piano to the venue. For the Keys to the City festival at Sydney Town Hall, we supplied our Steinway Model D concert grand and although this is a huge undertaking in itself, it makes our job easier as we are very familiar with the instrument.
On the day of the concert, there are typically several tunes; a pre-rehearsal tune, a pre-concert touch tune and sometimes, an interval tune to ensure the piano is always at its best throughout the event. This is usually repeated for each concert.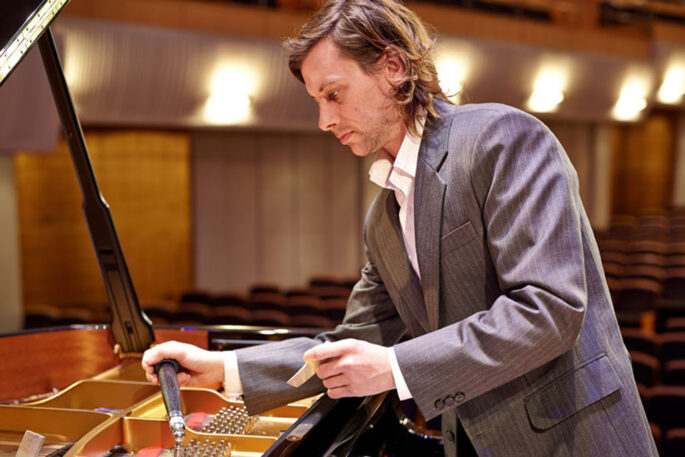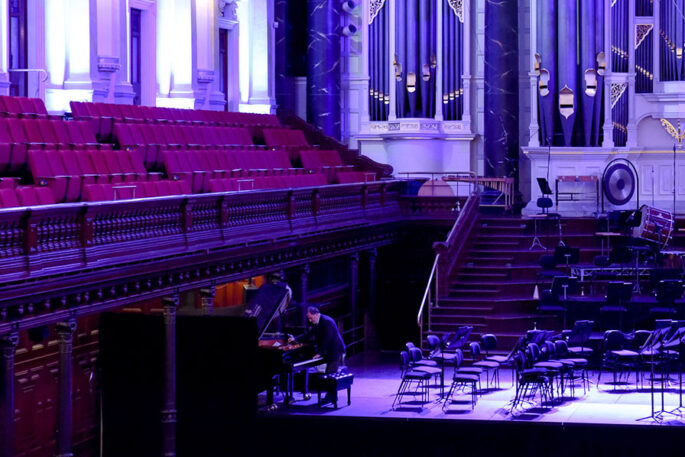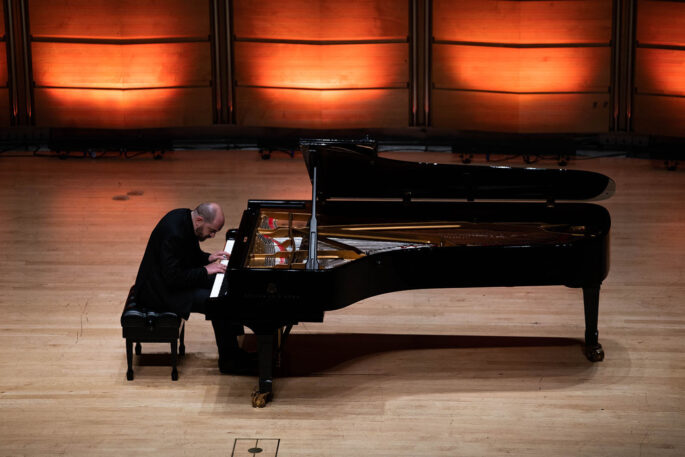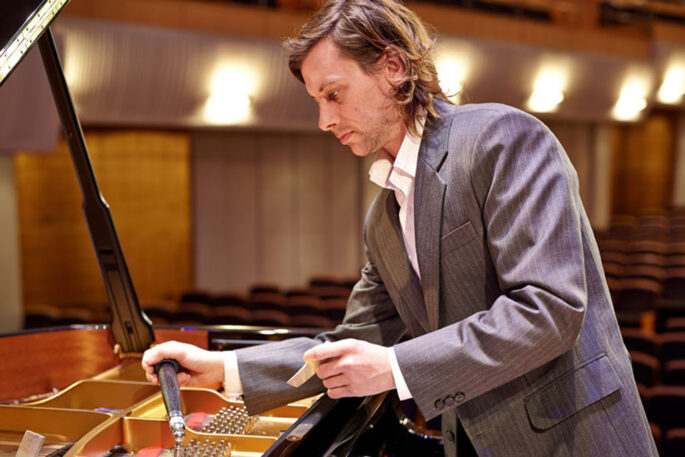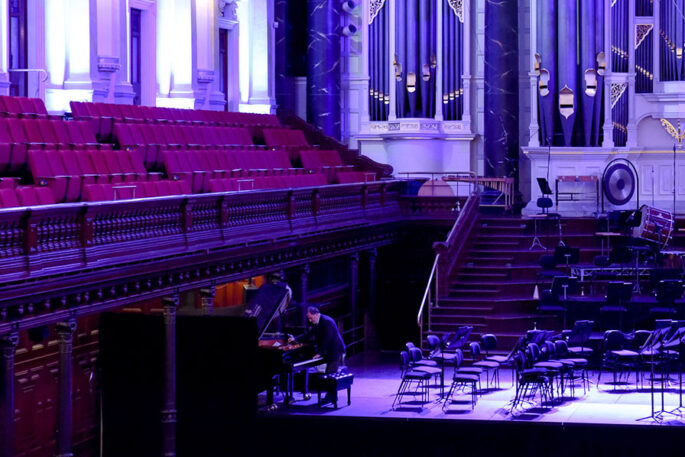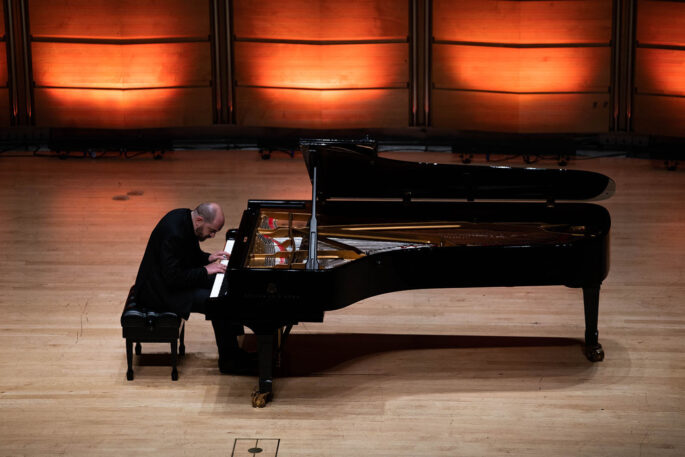 How does the work of a piano technician go hand-in-hand with piano playing?
As a piano technician, my job is to allow the pianist to express themselves musically – this is not always easy for a pianist as they are often playing on unfamiliar instruments around the world. All pianos are unique and have been cared for differently – the pianist may sometimes need to adjust their playing to get the most out of the instrument. It's my job to work on the piano to meet their playing requirements and allow them to deliver their best performance. This also applies for pianos in homes and studios or any situation – if I can have the piano playing and sounding nicely then the pianist can express themselves freely.
What does a typical day as a piano technician look like?
Different technicians focus on different aspects of the job. I know technicians who prefer to do mainly workshop work such as rebuilding pianos or conducting major repairs. At this point in my career, I mainly focus on tuning, regulation and voicing. A typical day will involve multiple tunings in multiple locations such as concert venues, schools and homes – this involves a fair bit of driving. Timing can be tight and the minutes count – a packed lunch helps!
Some days, I spend all day regulating one piano, this is typically required every so often to keep a piano in excellent working order. I also travel interstate to festivals and concert venues, which is always a nice change!
What's your best piece of advice for aspiring piano technicians?
If you want to learn aural tuning – which is what I do – seek professional guidance! I was lucky enough to study at the Sydney Conservatorium of Music. Without guidance, learning aural tuning would be very confusing. Learning to hear the harmonics within notes is tricky to begin with so there needs to be a degree of persistence.
Once that skill is learned, it's about refining your aural and motor skills which takes considerable time. I find that I need to do a lot of tuning to maintain the level I'm satisfied with. It's a similar story with regulation and voicing, over time, you'll get to understand how the levers within a pianos action interact – so persistence is the key!
Over your career, has there been a standout memory of a piano you've worked on?
I find it's the locations and situations that become more memorable than the actual pianos – I've tuned in hospitals, art galleries, cruise ships and shopping centres, all of which can be a curious scene to onlookers. In an art gallery, it's almost as if you are part of a performance art piece. I've tuned in the ad breaks of a live TV set, I've desperately tried to get a concert grand in tune after a thunderstorm for an open-air symphony with 10,000 onlookers and a TV crew waiting for me to finish – stressful but memorable! I've tuned in an aircraft hangar and on a cliff top by the sea. Recently I tuned a piano Poul Henningsen grand – that piano was a quite a memorable work of art!

You can catch the team at Theme & Variation Piano Services at their Willoughby showroom during their annual piano sale between Friday 6 to Sunday 8 September 2019 where all their showroom pianos cared and prepared by their expert piano technicians will be on sale.
To find out more information visit: themeandvariations.com.au/sale.