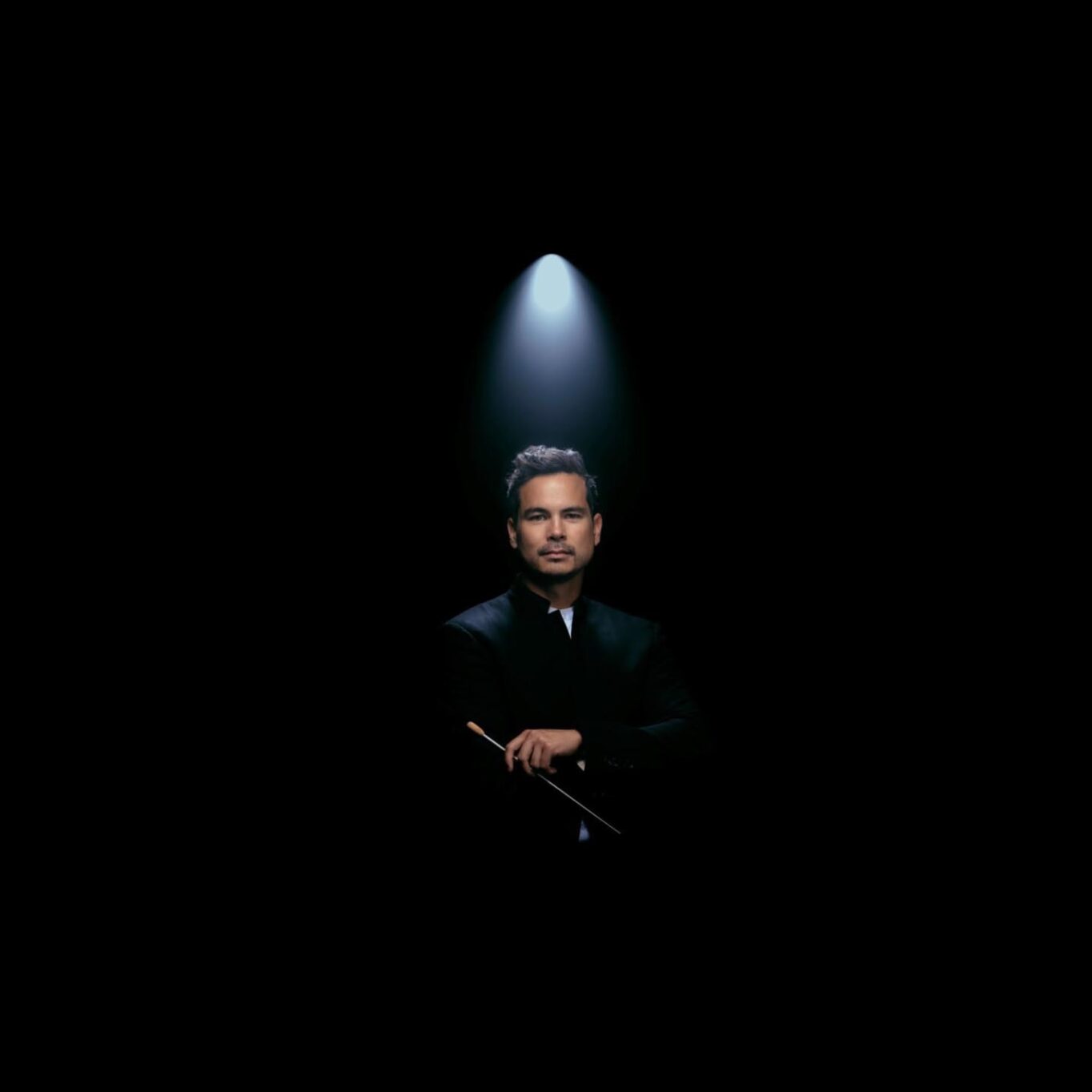 Rocking Out With Dane Lam
25 February, 2021
Rock and classical music couldn't be more different, right? Or in the case of this week's concert: Jonny Greenwood and Saint-Saëns aren't exactly two peas in a pod.
We sat down to chat with Australian-Chinese conductor Dane Lam ahead of his upcoming performances with the Sydney Symphony of Jonny Greenwood & Saint-Saëns – and he begs to differ! Come behind the music ahead of our first Symphony Hour concert in 2021.
What inspired you to get into classical music?

My mum loves classical music, particularly ballet music, so it was always a part of the soundtrack to my childhood. Still, I didn't consider music as a career until I went to a fantastic public high school in Brisbane that had an extensive, high-level music program. Suddenly, music came to life and I've never looked back. 
Jonny Greenwood and Saint-Saëns – rock legend meets one of classical music's great composers. How would you describe the two composers?
You could argue that Saint-Saëns was one of the OG musical superstars. He was prodigiously talented, like Mozart, but lived much longer. Saint-Saëns uses the orchestra like a painter's palette, all vibrant colours and deeply hued landscapes. When the organ blazes at the end of the Organ Symphony, that is a true rock star moment!
Jonny Greenwood's string writing is mesmerising. He has a real talent for evoking colours and textures. How do you even capture through sound the notion of light refracting through water? Somehow, Greenwood does it. 
What tips would you give to people looking to take the leap from rock music into classical music?
The same elements that capture your attention in rock music are there in classical too. Want rhythmic drive? Turn on conductor Carlos Kleiber's recording of Beethoven's seventh symphony. Are you a lover of love stories, even tragic ones? Tune into Luciano Pavarotti and Mirella Freni sing O soave fanciulla (Oh lovely girl) from Puccini's opera La Bohème. Want to feel uplifted? Listen to Claudio Abbado conduct the finale of Mahler's earth-shattering Resurrection Symphony.
What did you listen to growing up?
I listened mostly to classical music – it was the great love affair of my teenage years and it was so exciting, discovering all the composers and sound-worlds I never knew before!
What's your usual go-to playlist on Spotify?
I love to entertain and host dinner parties so I do have a couple of dinner party playlists. There's one I created many years ago for dinner parties during a Manchester summer that is a still a favourite today. 
As a conductor, you get to make music with some of the best musicians in the world. In an alternate reality, if you could be in any band for a day, which would this be and why?
That is a very interesting question! I reckon I would like to be in Queen. Their music is fabulous and multi-layered, and they were so famous that their global platform really gave them the opportunity to engage with so many people. 
Dane Lam appears with the Sydney Symphony Orchestra in this week's sold out Jonny Greenwood & Saint-Saëns and Dane Lam conducts Saint-Saëns.
Image credit: Glenn Hunt