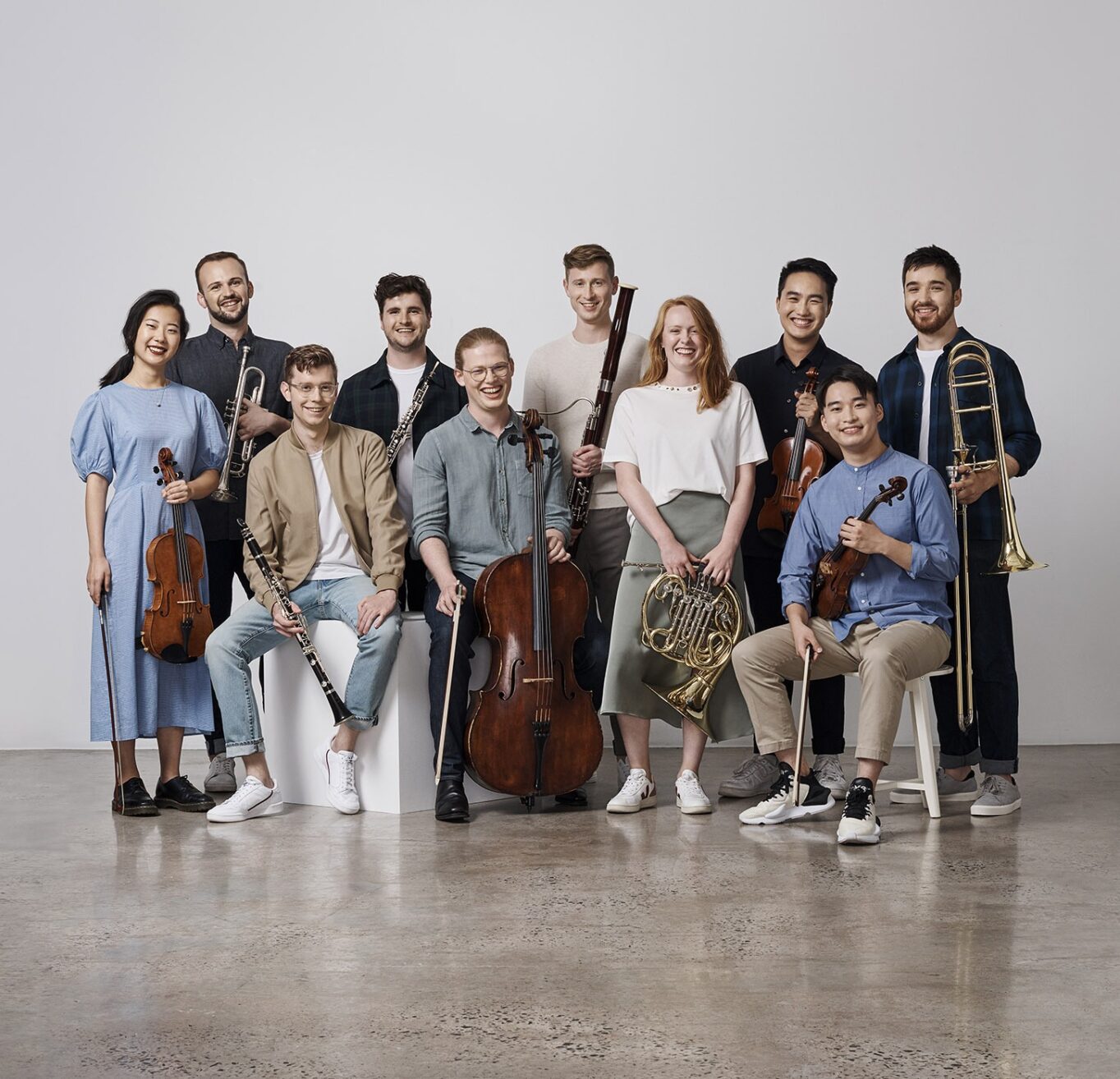 Top 10 Practice Tips with the Fellows
22 June, 2020
With three months of isolation under their belts, the Sydney Symphony Fellows share their most effective practice tips and strategies.
Written by the 2020/21 Sydney Symphony Fellows.

Written with our musician peers in mind, who may be struggling to find motivation to practise right now – we hope you find some inspiring new ideas, or at least some comfort in knowing you are not alone!
1. Surround yourself with a positive support system.
One of the biggest motivators for me during the quarantine period has been the weekly zoom calls I've had with the other oboists of the Sydney Symphony. To hear that I'm not the only one with motivation issues is very reassuring! It's great to have people checking in on you and similarly being there to provide support for your colleagues.
– Callum Hogan, oboe
2. Keep a social element to your practice.
Long notes, scales, and other exercises are absolutely essential to becoming a quality musician, but it can be difficult to find the motivation to do it every day. Through video calls, I've been getting together with friends and colleagues who play the same, or similar, instruments to work on fundamental techniques together. It's great to start my day in a social and productive way and makes the mundane exercises more enjoyable.
– Dale Vail, trombone
3. Make a plan and stick to it.
To avoid the typical scenario of getting into the practice room and having no idea where to start, make a plan! When I plan my practice for the whole week in advance I find I'm far more likely to practise effectively and efficiently, and it gives me reassurance that I am taking steps towards reaching my goals.
– Emily Newham, french horn
4. Listen to inspiring music.
Quality recordings of pieces that feature your instrument are a good start. It's easy to get entrenched with your own style and sound, so hearing how others play is a great motivator. Playing along with your favourite orchestral pieces and trying to mimic their sound can also highlight areas that might need further practice. Honing these abilities will help you become a more flexible musician.
– Jordy Meulenbroeks, bassoon
5. Give yourself time to completely explore a piece.
With the rare absence of most deadlines, it's a great time to have some more fun with learning your pieces. What's really helped me keep practice interesting is playing around with my repertoire in whacky ways that I wouldn't usually have time for. For example, going overboard with tempo modification and rubato gives an amazingly fresh perspective on new possible phrasings and direction.
– Tim Yu, violin
6. Instead of specifying a time for practice, fit it in around the other activities in your day-to-day schedule.
I've enjoyed having the luxury to plan activities like seeing friends, or a yoga session or a meal, then let practice happen organically in between. This flexibility keeps my practice interesting and productive, and helps remove any unnecessary pressure to practise when I'm not in the mood, physically or mentally.
– Dana Lee, viola
7. Think about the bigger picture.
I've used my time in isolation to get in touch with what I really want to achieve. Once I set my long-term goals, I work backwards one step at a time, setting smaller goals to reach along the way. Being honest about your current skill set can be confronting, but isolation had provided the time to process and accept these feelings, which makes it easier to take that next step.
– Fletcher Cox, trumpet
8. Practise mindfulness.
Don't be afraid to play through things slowly to understand the music – lest you focus on progress. I've been appreciating how important it is to listen to intonation, rhythm and phrasing by using this time as an opportunity to develop a good relationship with my instrumental practice.
– Brian Hong, violin
9. Be flexible with your practice and do what works for you.
The adage 'Rome wasn't built in a day' rings true. Accept that pushing yourself to achieve everything at once and planning every playing session down to the minute will set yourself up for failure. When you have achieved one little thing you'll feel great! And then you can achieve the next one.
– Richard Shaw, clarinet
10. Set small daily goals.
After a few weeks of isolation, I was really struggling with my self-motivation. I decided to work my way through a book of studies, aiming to record myself playing one of the studies at the end of my practice session. These small daily goals allowed me to practise with a sense of purpose. Each day I knew exactly what to do.
– Miles Mullin-Chivers, cello
Please join us in restoring our performances and in creating a bright new future for music. Consider making your donation today.