Shostakovich's Symphony No.10
Standing up to Stalin
Premiered in 1953 after the death of Stalin, Shostakovich's Tenth Symphony is a bumpy ride of emotion and inner turmoil. Is it a depiction of Stalin himself? While debatable, it's worth remembering the dictator had Shostakovich denounced for his work several times. There is little doubt that experience left its shadow on this explosive work.
Dawn. Sunday morning. Moonlight. Storm.
A changing seascape of sound, Britten's Four Sea Interludes masterfully brings to life the Suffolk coast in all its vivid moods and mystery. Taken from Peter Grimes, Britten's 1945 opera about an outcast fisherman suspected of murder, this is music which powerfully hints at the psychological drama beneath.
PROGRAM
BREE VAN REYK Fifty Fanfares Commission
BRITTEN Four Sea Interludes from Peter Grimes
SHOSTAKOVICH Symphony No.10
Artists
KARINA CANELLAKIS conductor

Book this concert in a Season pack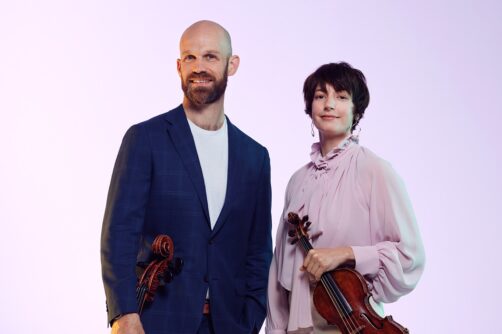 Thursday Afternoon Symphony
Afternoons of sublime music. Enjoy your performances while the sun shines.
SAFETY IS OUR PRIORITY
The Sydney Symphony will continue to apply NSW Public Health Orders as they relate to ticketing and seating arrangements. As these Orders can change at very short notice, we will be allocating seats closer in time to concert dates than we have in previous seasons. This will allow us to maintain a COVID-19 safe environment.