Sibelius & Tchaikovsky
Arctic Winds
A cool wind emerges from the opening notes of Sibelius' Violin Concerto. In the powerful music that follows, the beauty of the Finnish landscape stretches out before us.
It's a challenging, exciting work – and one performed by Australia's own Grace Clifford.
At 22, she is one of the world's brightest young stars, and returns home for this performance. Tchaikovsky's Fifth Symphony whirls us away into an exploration of Fate. From a dark and brooding opening emerge some of his greatest melodies, a dazzling waltz and a gale-force finale.
PROGRAM
LOUISA TREWARTHA Inspire*
LILBURN Aotearoa Overture
SIBELIUS Violin Concerto
TCHAIKOVSKY Symphony No.5
*Louisa Trewartha's Inspire was made possible through the Sydney Symphony Orchestra's 50 Fanfares Project and was commissioned by the Sydney Symphony Orchestra, supported by Rosemary Swift, in memory of Leon Garry OAM.
Artists
GEMMA NEW conductor
GRACE CLIFFORD violin
Book this concert in a Season pack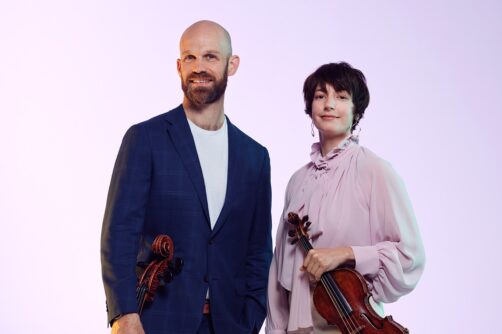 Thursday Afternoon Symphony
Afternoons of sublime music. Enjoy your performances while the sun shines.
SAFETY IS OUR PRIORITY
The Sydney Symphony will continue to apply NSW Public Health Orders as they relate to ticketing and seating arrangements. As these Orders can change at very short notice, we will be allocating seats closer in time to concert dates than we have in previous seasons. This will allow us to maintain a COVID-19 safe environment.