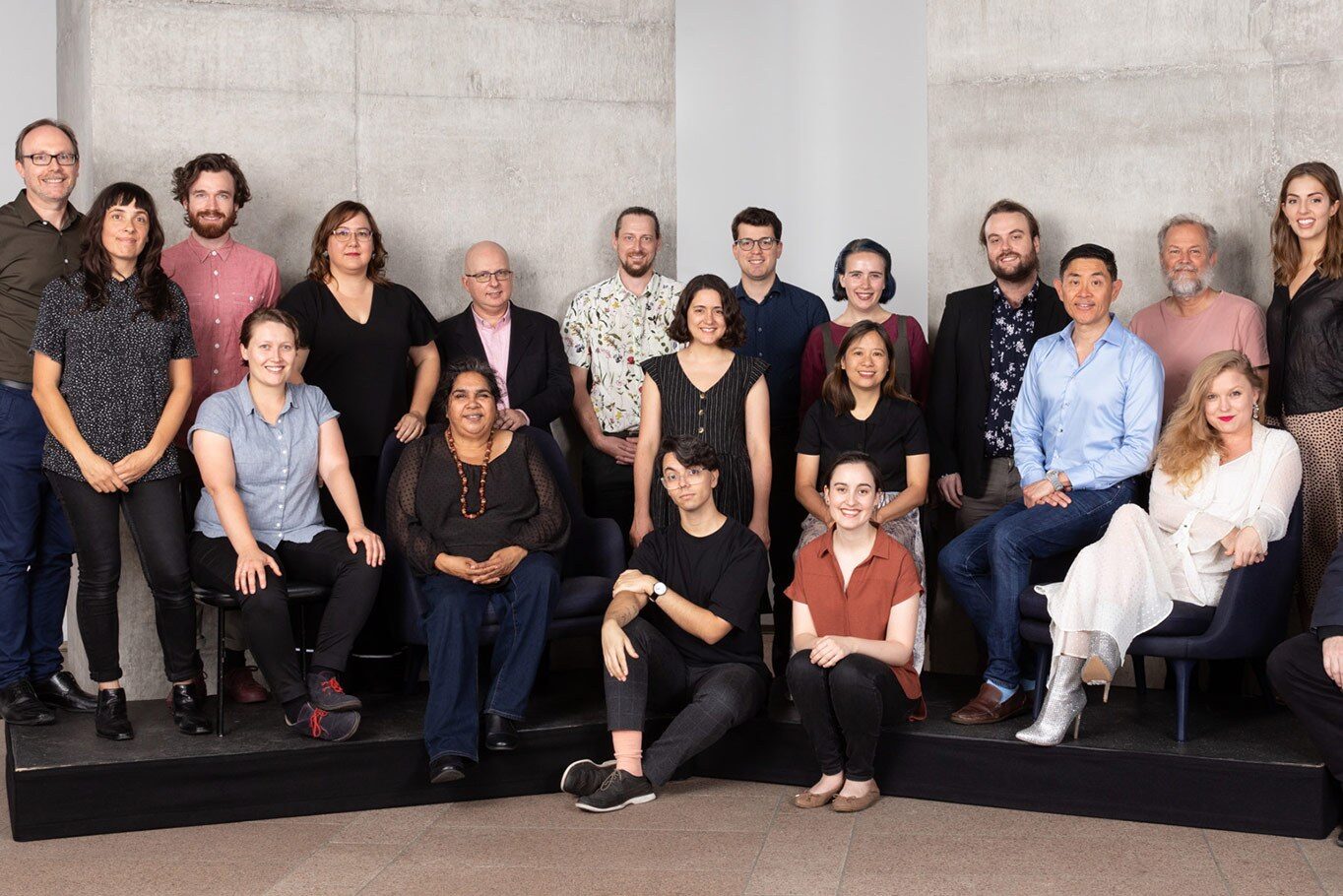 50 Fanfares
A major commissioning project
supporting the future of Australian music
In 2020, the Sydney Symphony Orchestra launched the 50 Fanfares project. This initiative saw us commission new music by 50 Australian composers, with their world premieres scheduled across multiple seasons from 2021.
50 Fanfares looks to the bright future of Australian music, providing a platform that amplifies and elevates new and established compositional voices, from composers who have never worked with the Orchestra before to others who are old friends and frequent collaborators. These 50 composers reflect the rich diversity and exceptional talent that underpins our creative culture.
50 Fanfares will renew the Australian classical music canon, bringing exciting new music to audiences across Australia and around the world.
The first of the 50 commissions was performed in February 2021, with a further 22 works premiered across 2021 and 2022 – including pieces by William Barton, Lyle Chan, Deborah Cheetham, Christopher Sainsbury, Lachlan Skipworth and Jessica Wells. And it wasn't just Sydney audiences that got to share in the excitement, with pieces by Katy Abbott, Andrew Aronowicz and Louisa Trewartha premiered at the Orchestra's performances in regional NSW.
50 Fanfares works have been broadcast across the country by ABC Classic, and picked up by orchestras around the world – including Connor D'Netto's Uncertain Planning, which was performed by the Los Angeles Philharmonic in November 2021.
Commission a Fanfare
To discuss your support for a composer and their commission or learn more this initiative, contact:
Rachel Mink
Major Gifts Officer
(02) 8215 4671
rachel.mink@sydneysymphony.com