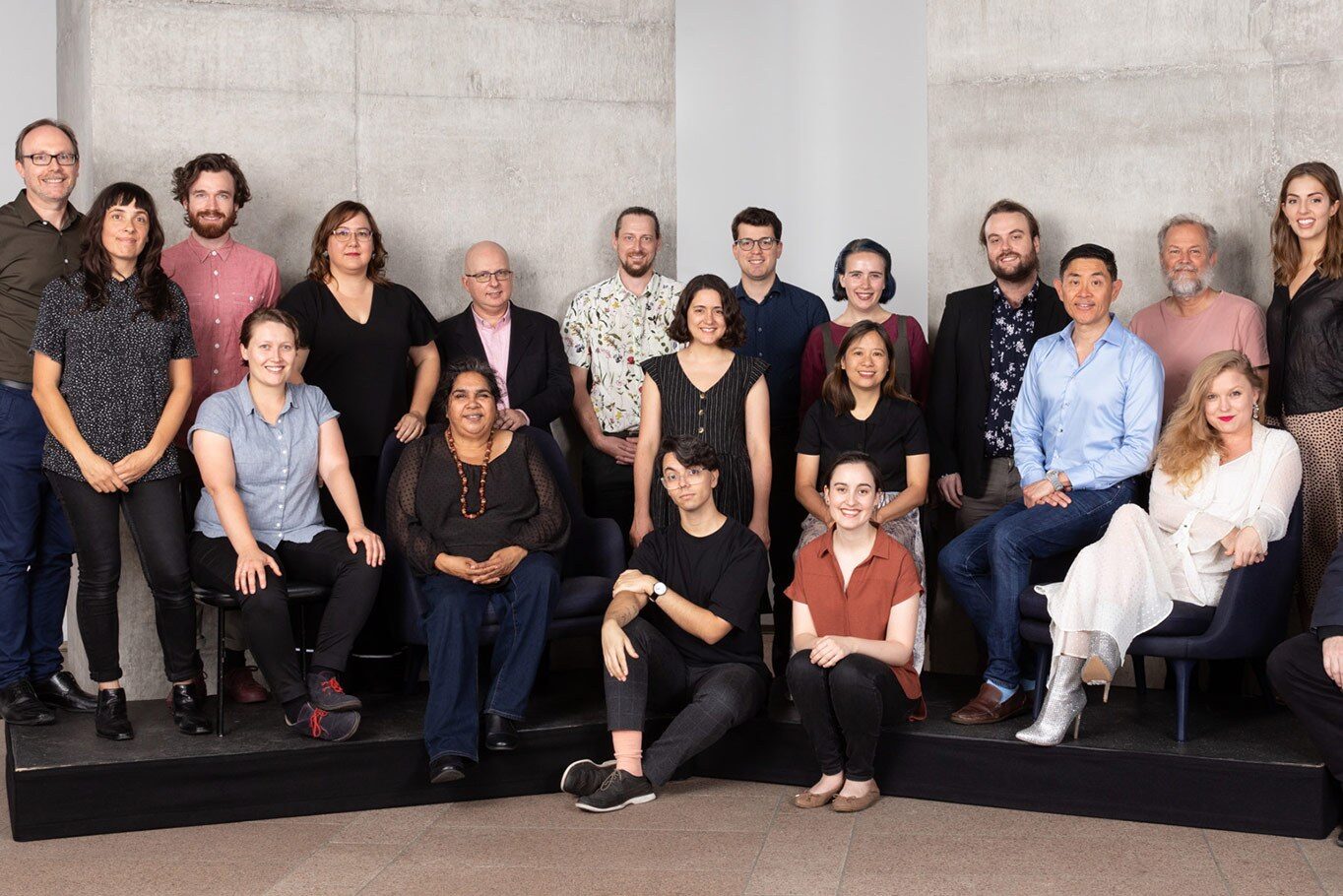 50 Fanfares
A major commissioning project
supporting the future of Australian music
In 2020, the Sydney Symphony Orchestra launched the 50 Fanfares project – a multi-season initiative through which we will commission and present the world premieres of new music by 50 Australian composers.
50 Fanfares looks to the bright future of Australian music, providing a platform that amplifies and elevates new and established compositional voices. These 50 composers reflect the rich diversity and exceptional talent that underpins our creative culture.
Commissions were awarded on the recommendation of a nationwide nominations panel, consisting of musicians, artists, educators and cultural leaders.

The commissions will be performed across multiple Sydney Symphony seasons, culminating in the final premieres marking our return to the renewed Sydney Opera House Concert Hall in 2022.
Connor D'Netto's Uncertain Planning was the first of the 50 commissions performed as part of our Tchaikovsky & Dvořák program in 2021
Commission a Fanfare
At its heart, the 50 Fanfares project enlivens links between our community and our nation's composers.
Each composer has had a unique and personal journey with music and each composition tells a fascinating story. These 50 composers are our nation's musical storytellers.

By lending your financial support to a commission, you are enabling the vision of a composer and creating a significant contribution to Australia's musical identity.
You can support a work through a personal donation, in your name, or in the name of someone you wish to honour. You can commission a work as a gift, or form a syndicate of friends and colleagues, who will be thrilled to have a close association with a leading composer participating in this once-in-a-lifetime national project.
To discuss your support for a composer and their commission or learn more this initiative, contact:
Rachel Mink
Major Gifts Officer
(02) 8215 4671
rachel.mink@sydneysymphony.com