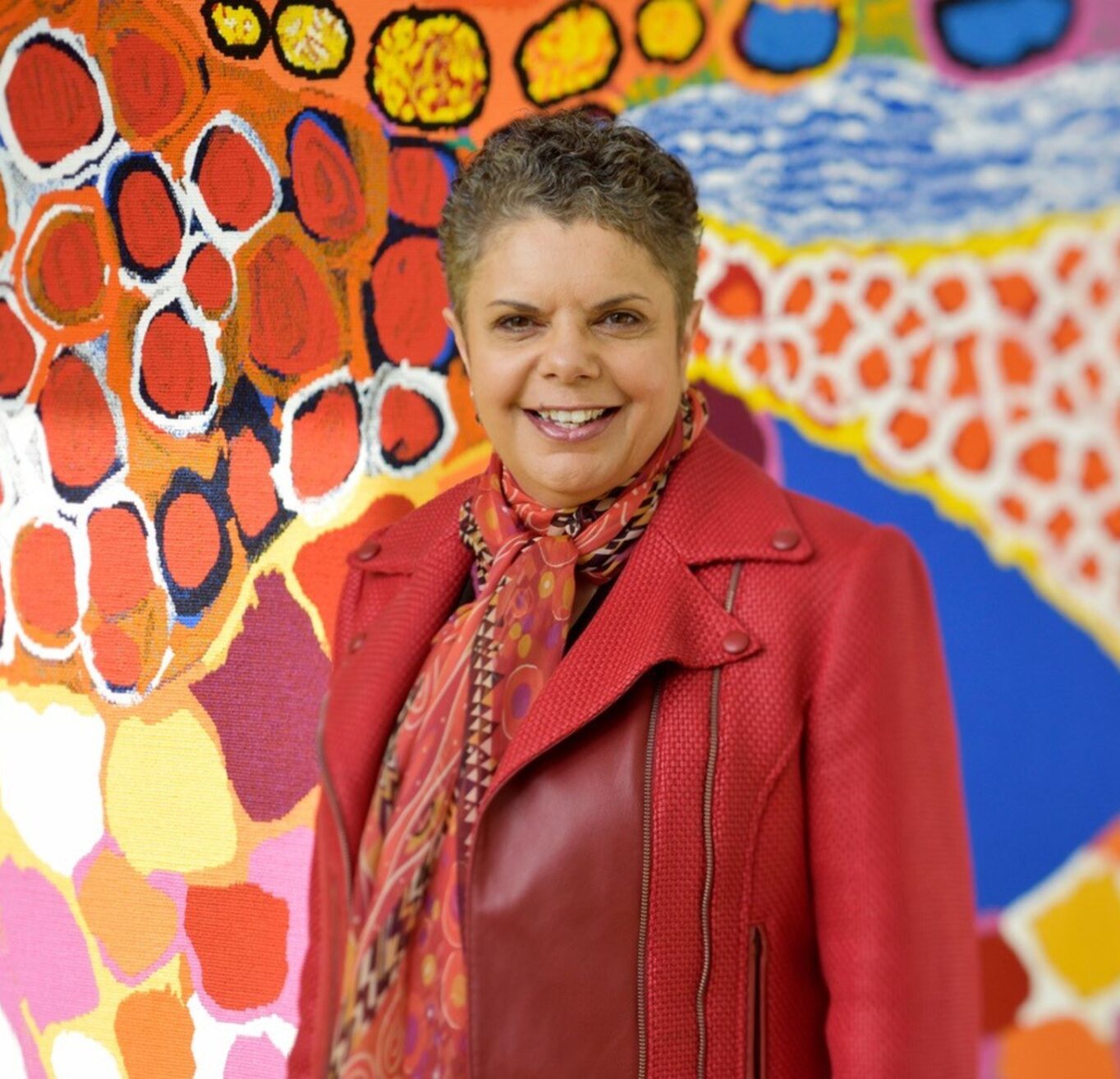 Deborah Cheetham AO
50 Fanfares Composer
Deborah Cheetham's commission for the Sydney Symphony Orchestra's 50 Fanfares Project is generously supported by Vicki Olsson.
Deborah Cheetham, Yorta Yorta woman, soprano, composer and educator has been a leader and pioneer in the Australian arts landscape for more than 25 years.
In 2014, Cheetham was appointed as an Officer of the Order of Australia (AO), for 'distinguished service to the performing arts as an opera singer, composer and artistic director, to the development of Indigenous artists, and to innovation in performance'.
In 2009, Deborah Cheetham established Short Black Opera as a national not-for-profit opera company devoted to the development of Indigenous singers. The following year she produced the premiere of her first opera Pecan Summer. This landmark work was Australia's first Indigenous opera and has been a vehicle for the development of a new generation of Indigenous opera singers.

Ms Cheetham's Eumeralla, a War Requiem for Peace, premiered to sold out audiences on-country at the Port Fairy Spring Festival in 2018 and with the Melbourne Symphony Orchestra at Hamer Hall in 2019.
Cheetham's commissions for major Australian ensembles include works for the Adelaide Symphony Orchestra, Melbourne Symphony Orchestra, Australian String Quartet, West Australian Symphony Orchestra String Quartet, Rubiks Collective, Plexus Ensemble, Flinders Quartet and Goldner Quartet.
Deborah Cheetham is the 2020 Composer-in-residence for the Melbourne Symphony Orchestra, and is Professor of Practice at the Sir Zelman Cowen School of Music, Monash University.
Photo © Wayne Quilliam