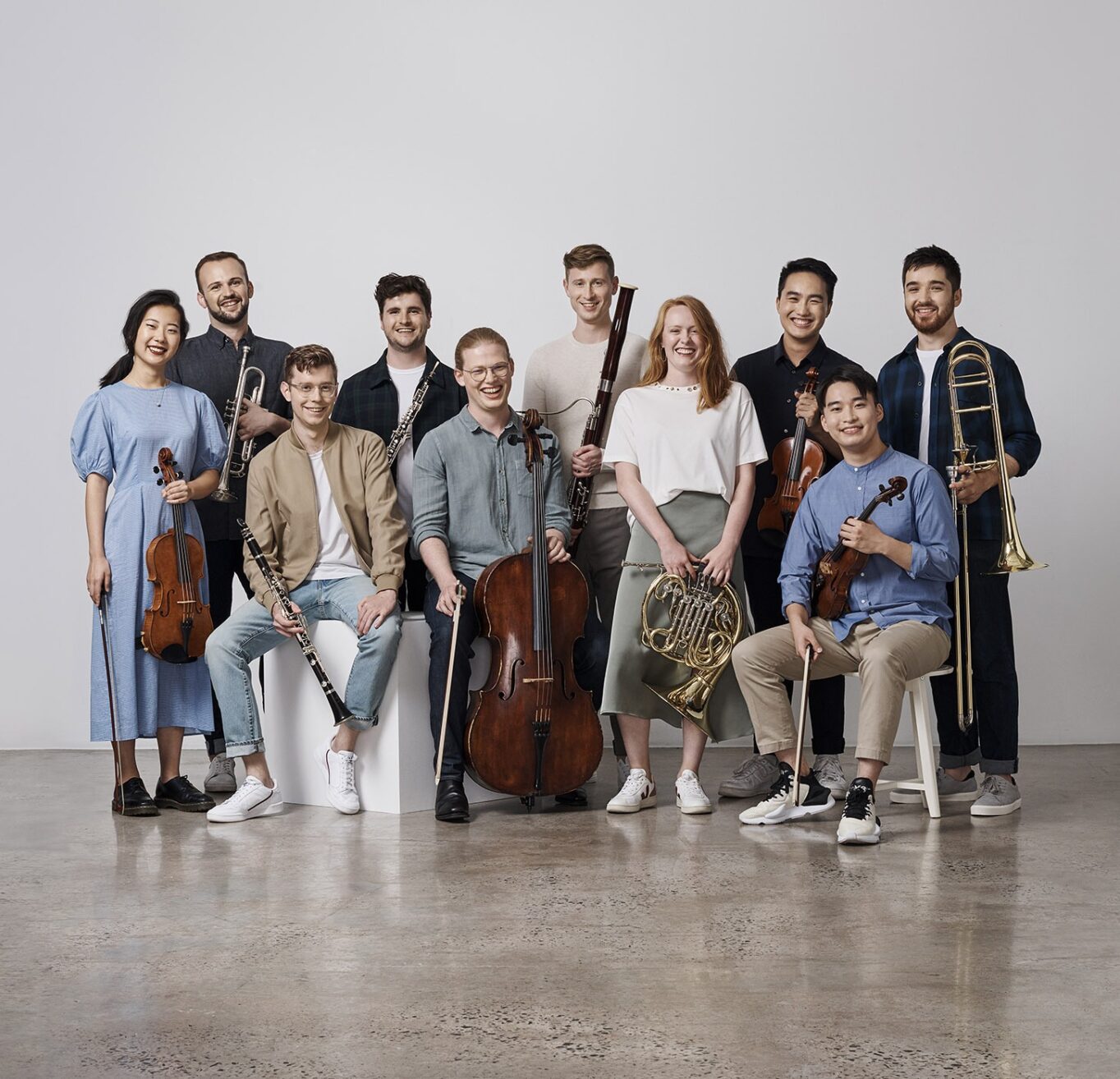 Fellowship Applications
Applications for the 2022 Fellowship are now open!
The Fellowship program is designed to give young pre-professional musicians the best springboard to a career in music.
But first, we need just a few things from you:
The Fellowship program is a year-long commitment and successful candidates will need to be resident in Sydney during their fellowship year.
If you are intending to study, you may need to defer your studies should you audition successfully.
Applications are taken from the following instruments: Flute + Piccolo, Oboe, Clarinet, Bassoon, Horn, Trumpet, Tenor Trombone, Timpani + Percussion, Violin, Viola, Cello, Double Bass.
Applicants must be an Australian citizen or permanent resident, or a New Zealand citizen;
Must have finished high school and be no older than 29 years as at 31 December 2021 for the 2022 Fellowship;
Must have extensive performance experience.
Applications for 2022 Fellowship close Wednesday 7 July 2021. And don't stress, you'll receive results via email on Friday 23 July 2021.
HOW TO APPLY
Fellowship auditions are in two rounds. The first round is audition by video – YouTube, Vimeo or similar. Successful candidates are invited through to the second round live auditions in Sydney.

First Round: Application Form & Audition Video
Round 2 Auditions in Sydney
Successful candidates will be contacted via email on Friday 23 July 2021 and invited to one of the below live audition dates in Sydney.
Monday 9 August, from 5pm – Cello
Tuesday 10 August, from 1pm – Clarinet
Wednesday 11 August, from 1pm – Trombone, Bassoon
Saturday 14 August – Oboe
Monday 16 August, from 5pm – Percussion + Timpani
Monday 23 August, from 5pm – Horn
Saturday 28 August – Violin, Double Bass
Monday 30 August – Viola, Trumpet, Flute
Being a Fellow was really pivotal for my orchestral playing. It was during that year that I began to understand how to play in an orchestra, which I really believe is something you can only learn by doing it, preferably alongside excellent, experienced mentors.

– Kate Lawson, Principal Piccolo, Queensland Symphony Orchestra. Sydney Symphony Fellow in 2008.