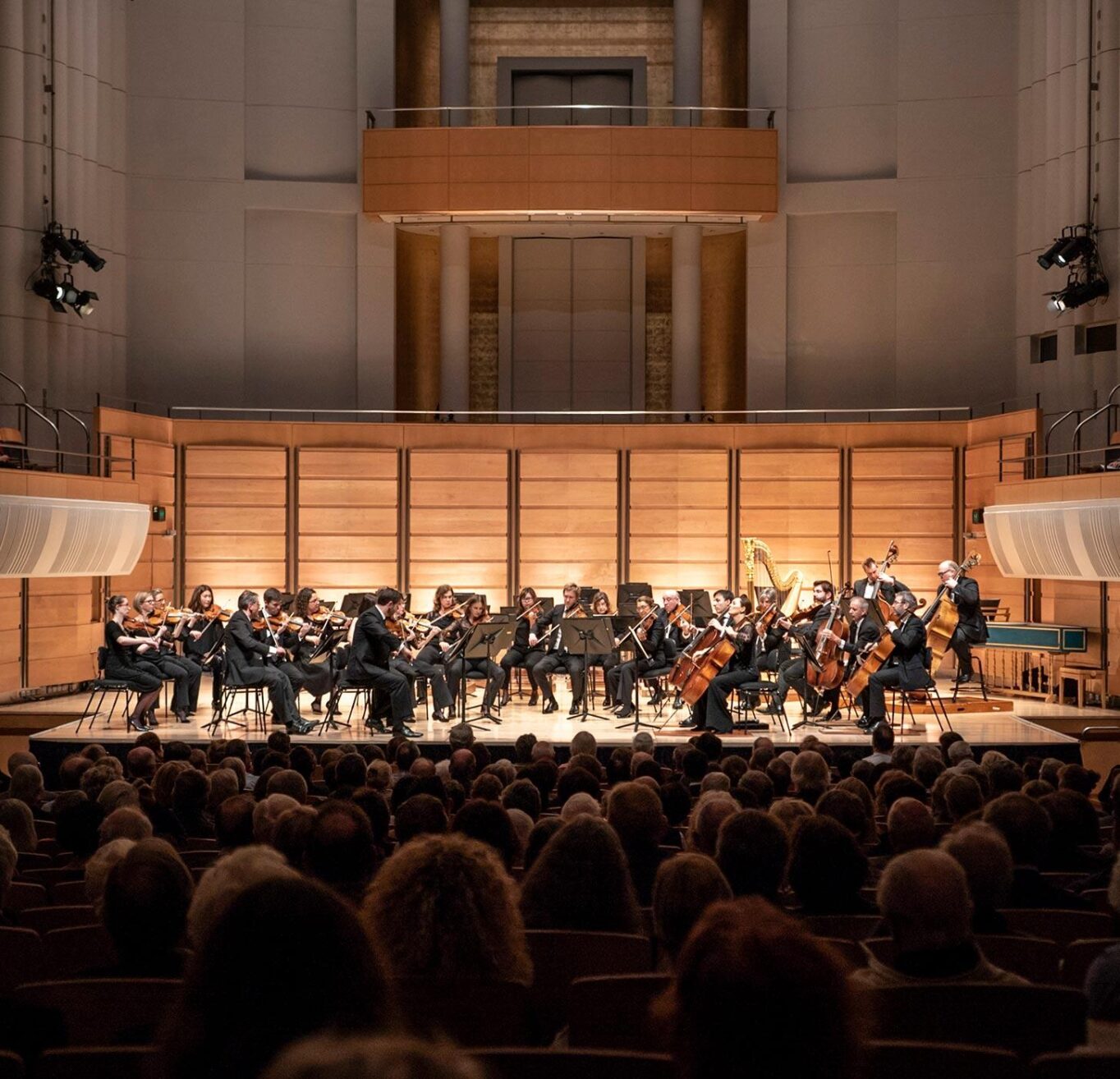 City Recital Hall
Tucked within the charming laneways of Angel Place, the City Recital Hall is full of surprises. Be excited by the architecture and wowed by acoustics. And maybe pop your head into the fire exit stairway to see some hidden works of art.
Where to eat
Don't want to head out for dinner? You don't have to. The ground-level bar has a variety of light meal options.
The ground-level bar is open 60 minutes before every performance, so you can relax before the performance starts. Won't make it through the concert without a bigger meal? See all the bars and restaurants on the City Recital Hall website.

Pre-Concert Talks
Hear great insights with talks given by Australia's leading musical minds – 45 minutes before most City Recital Hall performances in the Function Room.
TICKET EXCHANGES
If you are unable to make it to the concert, you can contact us before the concert to exchange your tickets.
Feeling unwell or unable to attend? You can contact us on 02 8215 4600 before the concert to exchange your ticket. Requests made after the concert date are not guaranteed.

How to exchange your ticket
Call the Sydney Symphony Box Office (02 8215 4600, Mon–Fri 9am–4pm) and reserve your new concert tickets and pay any exchange and/or upgrade fees.
Depending on the time available, we will send you the new e-tickets by email.