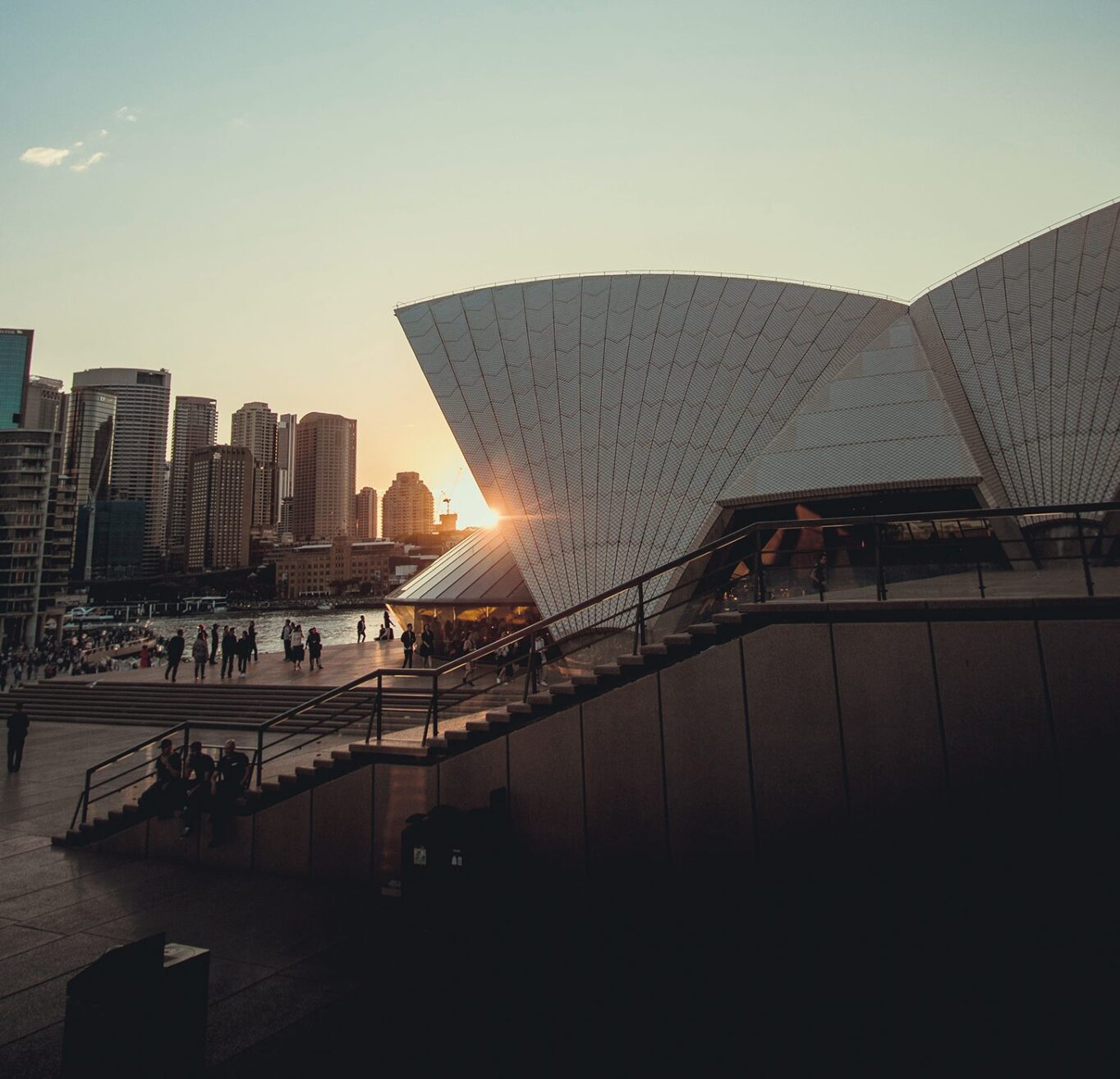 Concert Hall, Sydney Opera House
We have been resident at the Sydney Opera House since this magnificent building opened in 1973. Over the decades, we have welcomed some of the greatest names in classical music, with landmark performances that have become part of the popular history of Australian culture.

Since July 2022 we have been back beneath the Opera House sails following the historic Concert Hall upgrade – with the full force of a renewed acoustic experience.
Travel Advice
The Sydney Opera House precinct will be busier than usual between January – September 2023 with ongoing essential maintenance works.
We recommend you arrive 60 minutes before your performance and encourage you to use public transport, allowing plenty of extra travel time.

A spectacular experience
Feel the power of music in an enhanced acoustic that has transformed the experience of live symphonic music: "I have been listening to the Sydney Symphony Orchestra in this hall for 49 years and… it did not occur to me the current refurbishment would achieve this level of transformation." Peter McCallum, Sydney Morning Herald
From moments of peacefulness and quiet to thunderous finales, the renewed Concert Hall experience is a revelation.
Fresh perspectives
Enjoy the stunning interior design within the soaring architecture, the elegant passageway and lift, making travel between the Northern and Southern Foyers and access to all levels of the Concert Hall easy, and enjoy clear sightlines of the re-engineered stage.
Looking outside, Sydney is the ever-beautiful backdrop. With the glittering blue harbour to one side and the leafy green Royal Botanic Gardens to the other, there isn't a more iconic location to play the world's most moving music.
Here for everyone
As an Orchestra here to serve Sydney, we're pleased that the Concert Hall includes accessible seating positions and easy independent travel throughout the venue for all of our patrons. If you'd like to find out more, please get in touch with us.
Where to eat
Talk about spoilt for choice. There's everything from fine dining to bistros and cafés at the Sydney Opera House and Circular Quay precinct.
Within the Opera House, you'll find the Theatre Bars and Portside. And down on the lower concourse is Opera Bar where you can sip on a cocktail and order a meal while enjoying Sydney's best view of the harbour.
If you're after something really special, book a table at Bennelong, one of Australia's most awarded fine dining restaurants.

Pre-Concert Talks
Hear great insights with talks given by Australia's leading musical minds – 45 minutes before most Sydney Opera House performances, in the Northern Foyer.