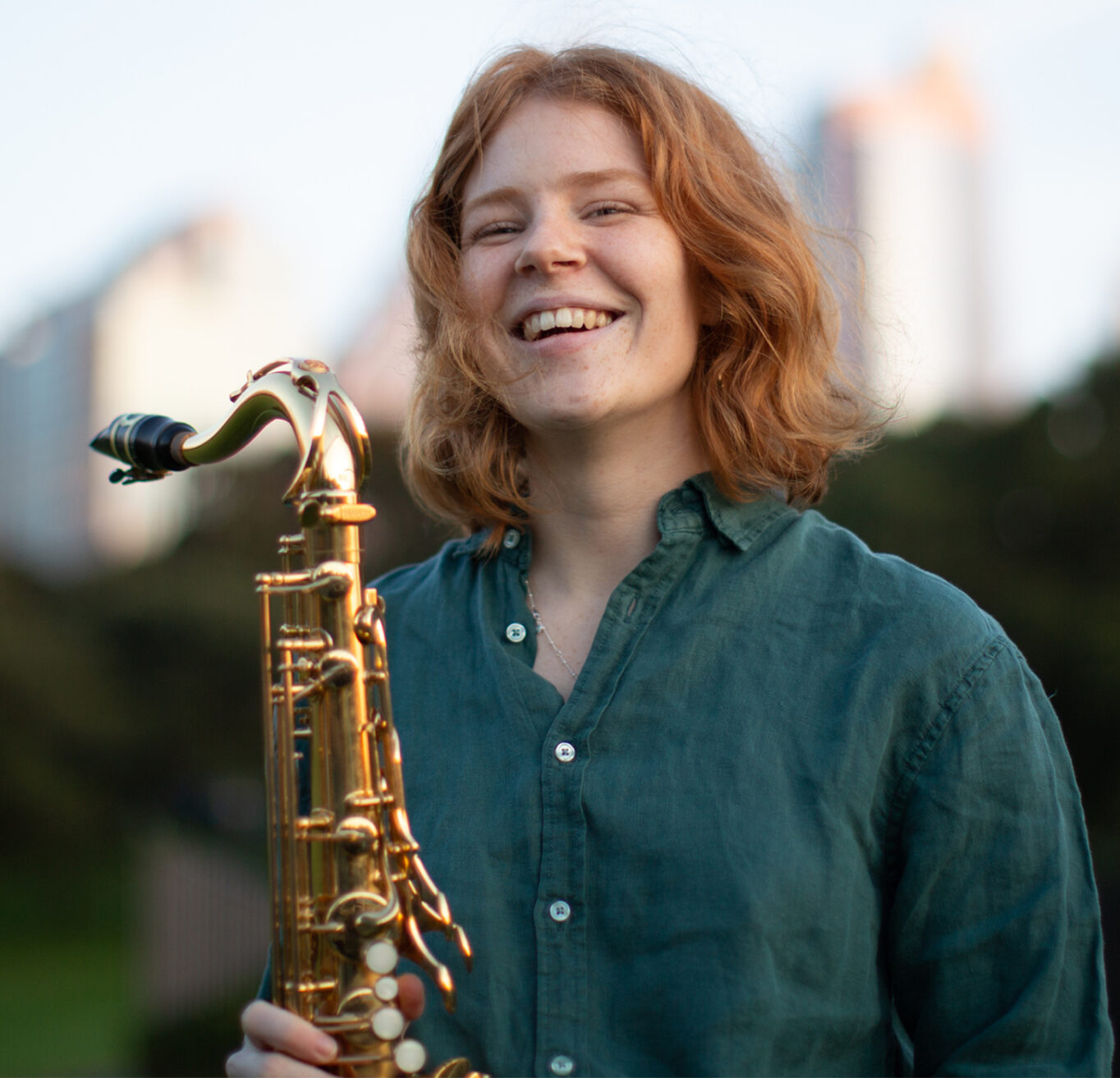 Paige Gullifer
Pre-Concert Speaker
Paige Gullifer is a writer and classical saxophonist based in Sydney. She is currently completing her Bachelor of Music (Honours) at the Sydney Conservatorium of Music. Paige has been awarded both the Henderson Bequest and the Conservatorium Mobility Scholarship, which have enabled her to participate in several programs in the United States, including a winter intensive at the San Francisco Conservatory of Music in 2023.
Paige is a regular program note and copy writer for the Adelaide and Queensland Symphony Orchestras, and has enjoyed writing for the Australian Youth Orchestra and Ensemble Apex. In 2022, Paige was a contributing writer for the She Speaks festival, the Adelaide Symphony Orchestra's celebration of women in music. Paige has also been published in New York Public Radio's New Sounds, reporting on the Bang on a Can Summer Festival in North Adams, Massachusetts, where she completed a media fellowship.
As a performer, Paige has performed with the Australian Youth Orchestra, and in 2022 was a fellow with Brisbane-based Dots and Loops, a contemporary classical collective.