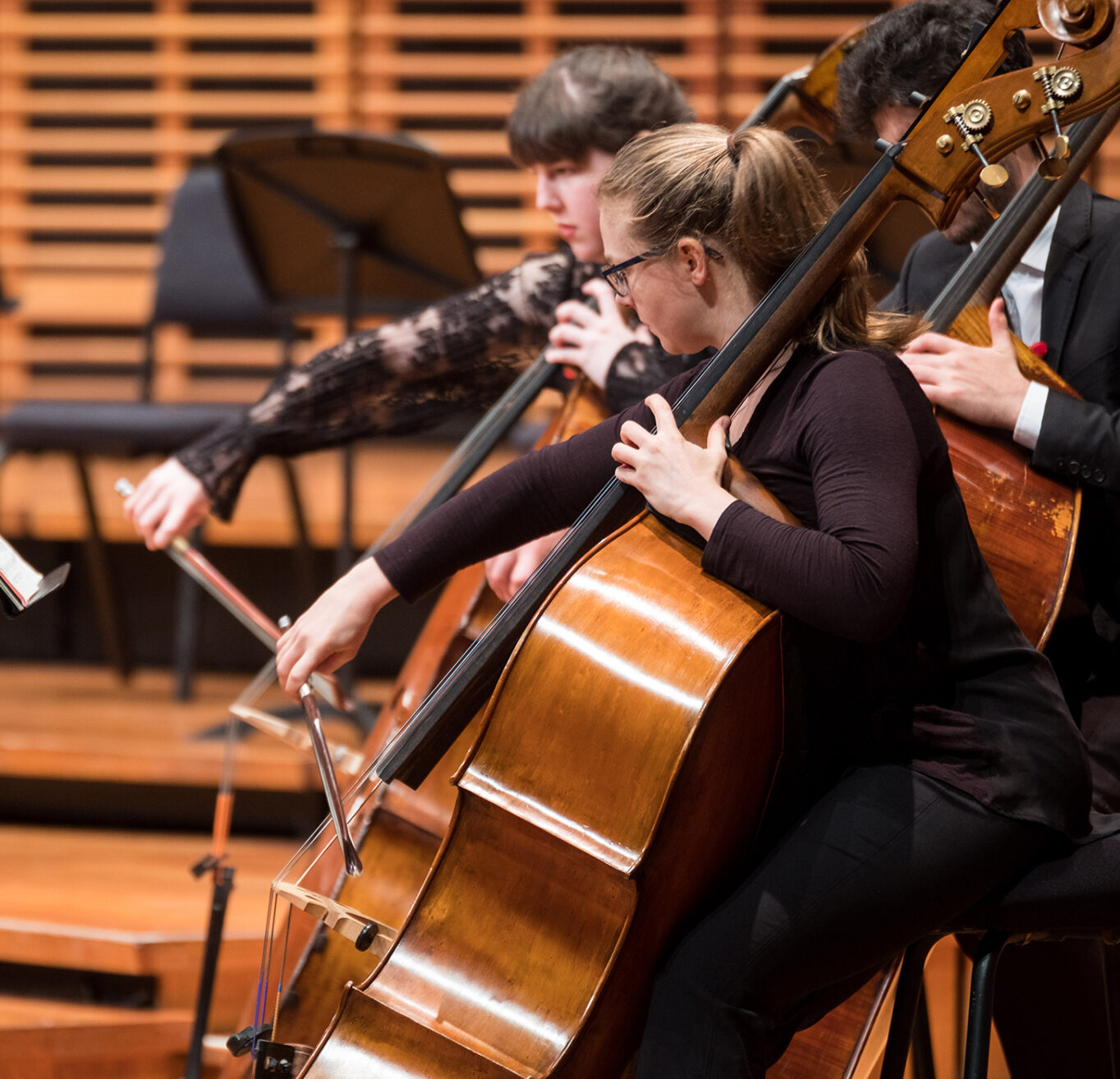 20 Moments in 20 Years
17 June, 2021
For 20 years the Sydney Symphony Fellowship program has kickstarted the careers of Australia's next generation of professional musicians.
We look back on 20 of our favourite moments and milestones from 20 years of supporting inspiring exceptional young musicians.
1. Learning from the best
Over 20 years of the Fellowship program, our Fellows have participated in 79 masterclasses with the best of the best local and international artists. Lang Lang, Gautier Capuçon and Anne-Sophie Mutter (pictured) to name but a few.
2. Main players on the mainstage
Fellows take centre stage in dedicated Fellows performances across the Tea & Symphony and Cocktail Hour subscription series.
3. An international Chamber collaboration
The 2001 Fellows performed with acclaimed Canadian pianist Louis Lortie in a world-class chamber program.
4. Performing for Pope Benedict XVI
2008 World Youth Week saw the Fellows perform two private performances for His Holiness Pope Benedict XVI and an intimate audience. Footage from the performances were broadcast across the globe and covered by a range of media.
5. Bonding in Bundanon
Since 2008 the Fellows have headed to Bundanon for an annual retreat in which they collaborate, rehearse, and enjoy getting to know each other.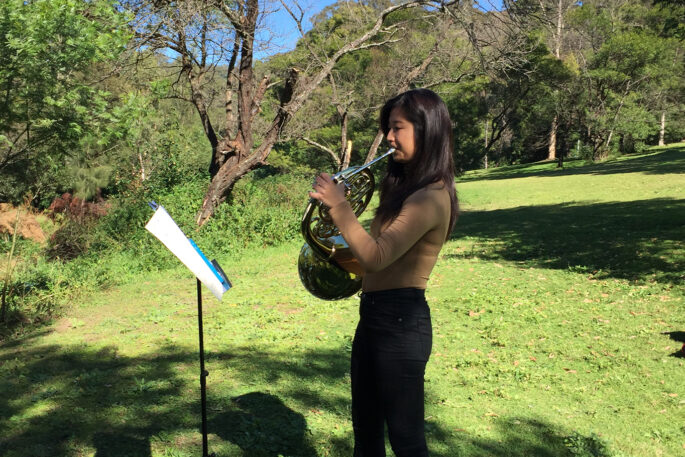 6. Ashkenazy becomes patron of the Fellowship program
The 2009 to 2012 Fellows had the privilege of having conductor Vladimir Ashkenazy, the Orchestra's Principal Conductor and Artistic Advisor from 2009 to 2013, as their patron.
7. Contemporary voices
2010 Fellows performed at the International Society for Contemporary Music Conference.
8. Part of the family
11 of our Fellowship Alumni are currently permanent members of the Sydney Symphony Orchestra family.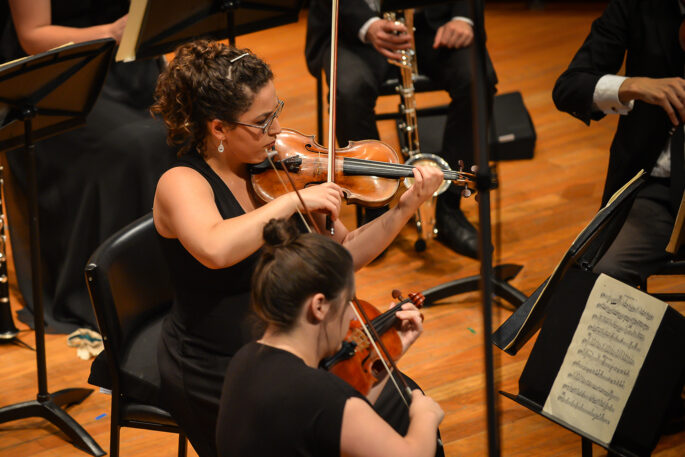 9. Music in Moorambilla
In 2013, the Fellows had the pleasure of performing at Moorambilla Festival, a festival dedicated to championing new music and new voices from regional communities across NSW.
10. Community outreach
From 2013-2018, the Fellows performed for students from Palm Island through the work of the Cathy Freeman Foundation.
11. Culinary Concertos
Fellows put the "fine" in "fine dining" from 2014 to 2018 with involvement in Credit Suisse Culinary Concertos – a series of events held across venues including Quay, Matt Moran's Aria, and Vue de Monde.
12. The love of music starts young
Our 2015 Fellows performed on the set of ABC's Playschool, reaching a whole new crop of young musicians and music-lovers.
13. Student becomes the teacher
At our memorable student workshops, Fellows lend a hand to the next generation of musicians.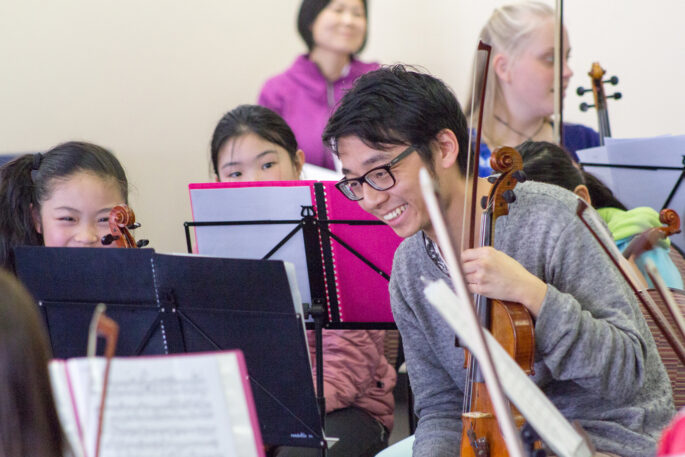 14. Game, set, performance
In 2016, Fellows played for tennis legend Roger Federer at Premier Partner and Fellowship supporter Credit Suisse's Evening with Roger Federer event.

15. Lest we forget
The 2018 Fellows performed At the Eleventh Hour, a special concert commemorating 100 years since the end of World War I on Armistice Day – 11 November 2018.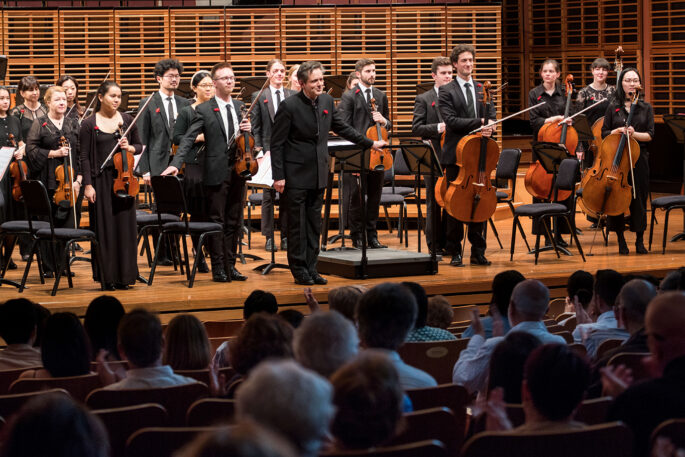 16. Fellows go international
The 2018 Fellows embarked on the first dedicated international Fellows tour, heading to Nanjing, China.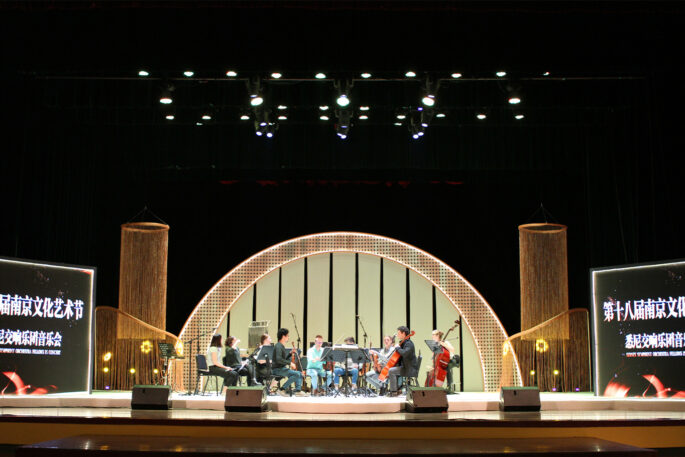 17. Natural beauty
In 2021, our Fellows were Artists in Residence at the Four Winds Festival, an event renowned for presenting stunning musical experiences in thirty acres of bushland at Bermagui on the Far South Coast of NSW, Australia.
18. Commissioned works by Australian composers
Australian composers and young Australian artists are a perfect pairing. Over the 20 years of the Fellowship program, multiple works have been written especially for our Fellows. Composers including Andrew Ford, Anne Boyd, Matthew Hindson, Graeme Koehne, Roger Smalley, Alan Holley, Damien Barbeler and James Wade have contributed to developing enriching works for our Fellows.
19. Quality collaborations
The Fellowship program sees Fellows perform in mainstage concerts side by side with members of the Sydney Symphony Orchestra. It's also seen Fellows play on stage with international artists including Anthony Marwood, James Ehnes and Pinchas Zuckerman as part of these concerts.
20. The star treatment
The Fellows are rising stars – and rising stars deserve star treatment. Each year our Fellows have taken part in a photoshoot to capture their year of talent. You could say styles have changed somewhat in 20 years.