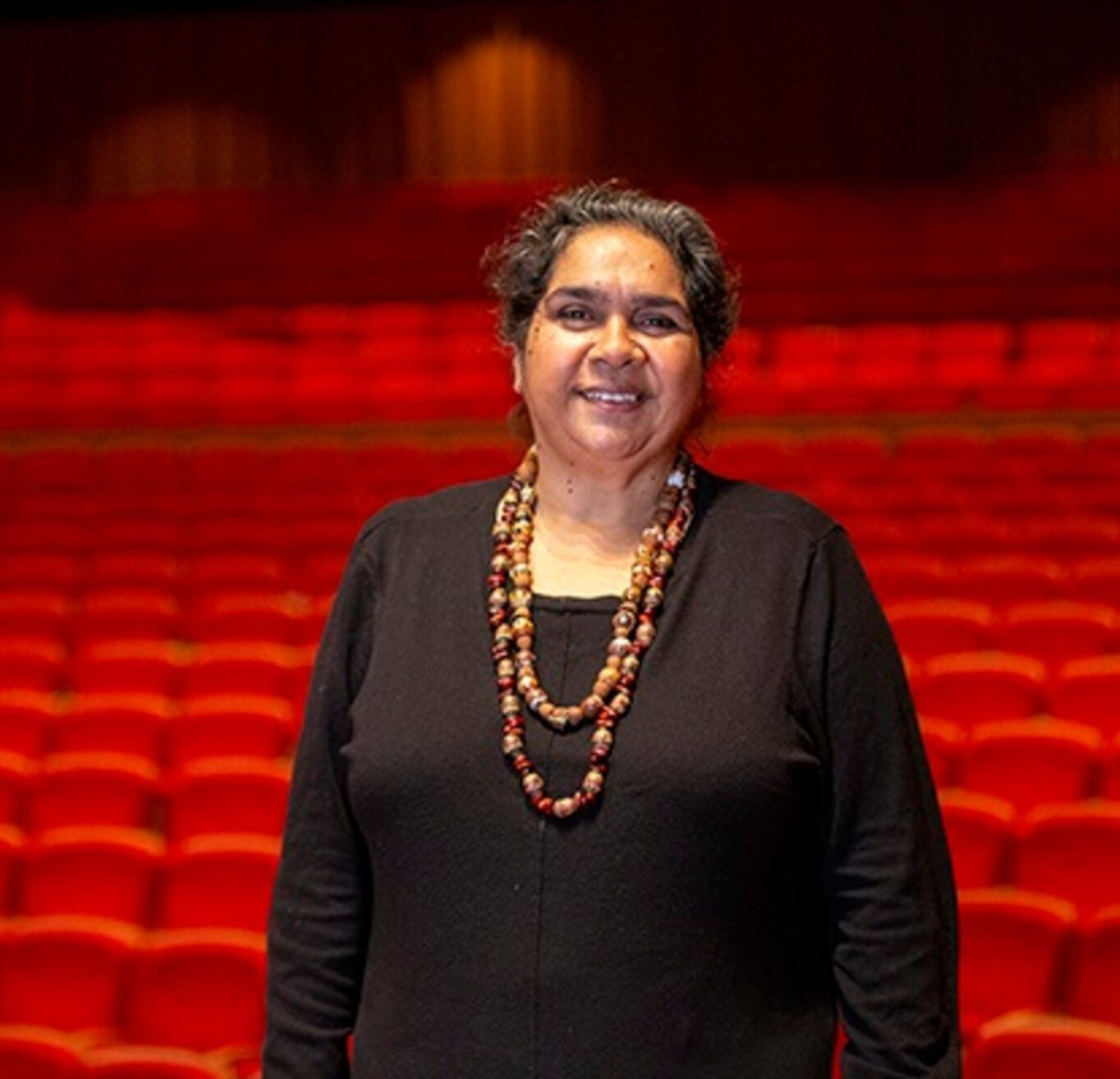 Brenda Gifford
50 Fanfares Composer
Brenda Gifford's commission for the Sydney Symphony Orchestra's 50 Fanfares Project is generously supported by Her Excellency the Honourable Margaret Beazley AC QC, Governor of New South Wales.
Brenda is a Yuin woman, originally from Wreck Bay, south coast NSW. She is currently the Inaugural First Peoples Composer in Residence with Ensemble Offspring.
Her work Elements (Bagan, Miriwa, Ngadjung and Ganji) will be premiered at the 2020 Canberra International Music Festival. She is part of the 2020 Composing Women program at Sydney Conservatorium with Professor Liza Lim. Her original compositions for the CD Music for the Dreaming on the ABC label was nominated for an ARIA in 2019. Her composition Mungala had its world premiere in NY with Prof. Claire Chase performing it at National Sawdust in New York. She has twenty years' extensive experience as a musician and is a composer, saxophonist and teacher.
My music is an extension of my culture – I do not create in a vacuum."
Brenda was a member of the band Mixed Relations with Bart Willoughby from No Fixed Address. She toured extensively nationally to Aboriginal communities around Australia and internationally to Native American communities and the Pacific Islands. She has worked with Kev Carmody, on his album Eulogy (for a black person) playing saxophone on the track Blood Red Rose. She wrote the album sleeve notes for the reissued The Loner Album by Uncle Vic Simms. She has done over one hundred interviews and oral histories with Aboriginal musicians.