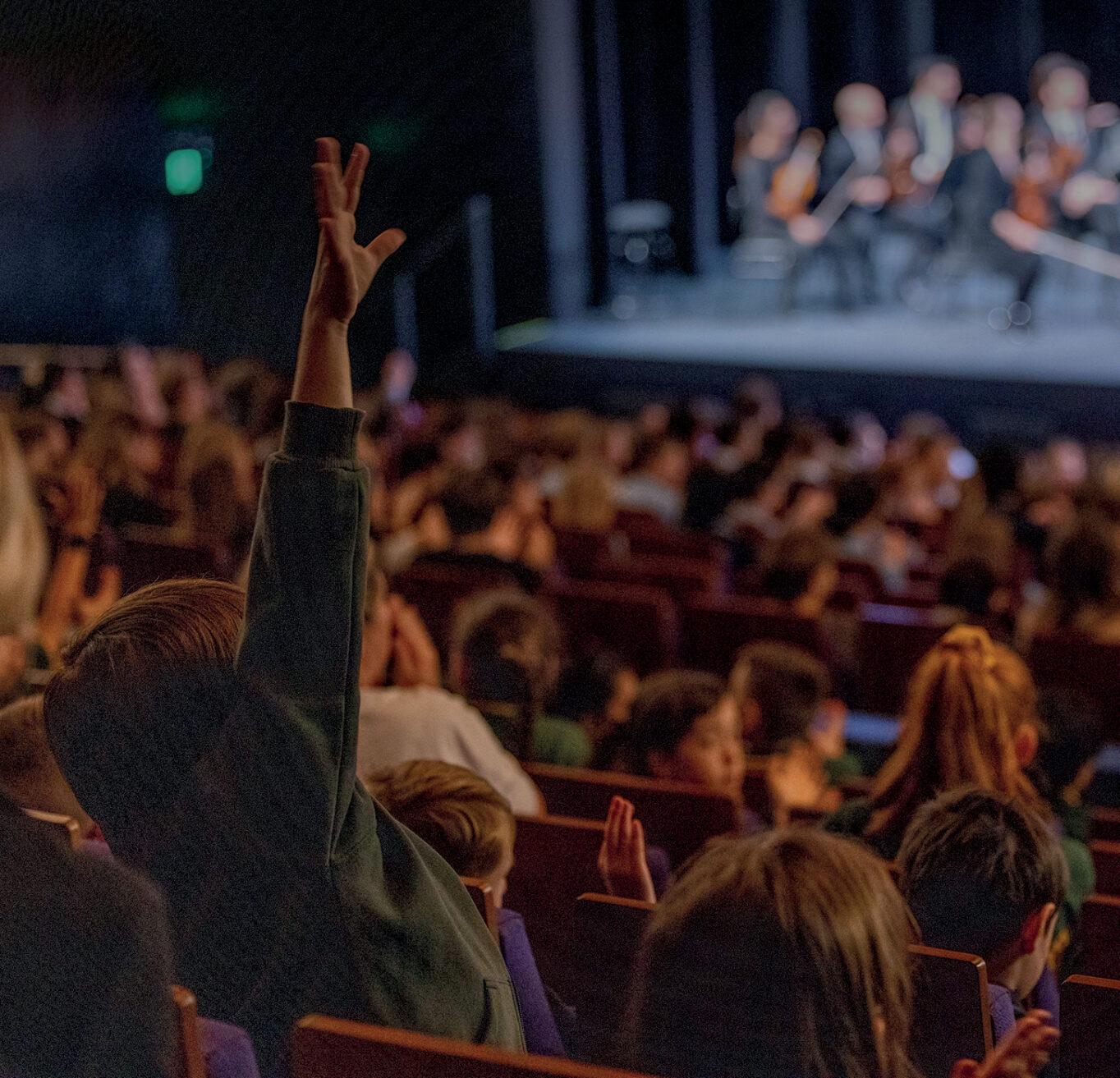 For Schools
Teacher Workshops, Schools Concerts and Classroom Resources
Inspire your students beyond the classroom in 2024 at some of the best venues in Sydney and NSW, including the superb Sydney Opera House Concert Hall and the Joan Sutherland Performing Arts Centre in Penrith. There you will hear unforgettable musical experiences, brought to life by the skill and passion of the Sydney Symphony's 100 strong Orchestra.

Together we can inspire the next generation of musicians and classical music lovers and maybe, just maybe, uncover the next Mozart.
Our program offering for Primary Schools
Live musical experiences have the power to shape young minds. Our Schools Concerts and Special Event for primary school students are bite-sized musical journeys, perfect for students betweens Stages 1–4. We also offer NESA Accredited Professional Development Workshops for primary school teachers.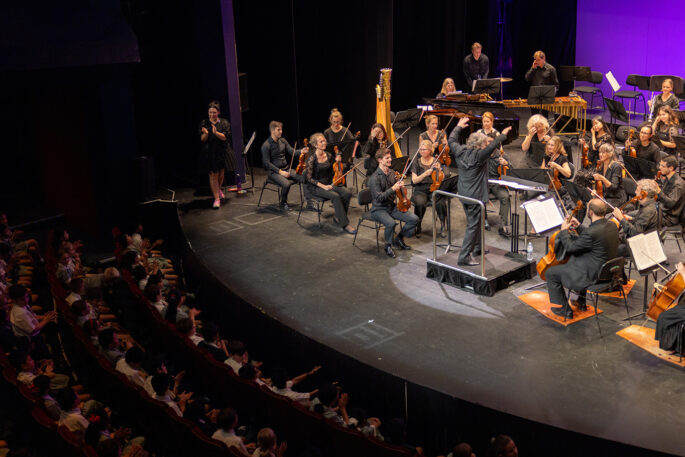 Our program offering for Secondary Schools
Designed to fit every school's learning program, our Meet the Music series gives your students the chance to experience what they've explored in the classroom firsthand. We also offer secondary students a rare chance to come behind the scenes into the workings of the conductor and soloists in our Open Rehearsals.