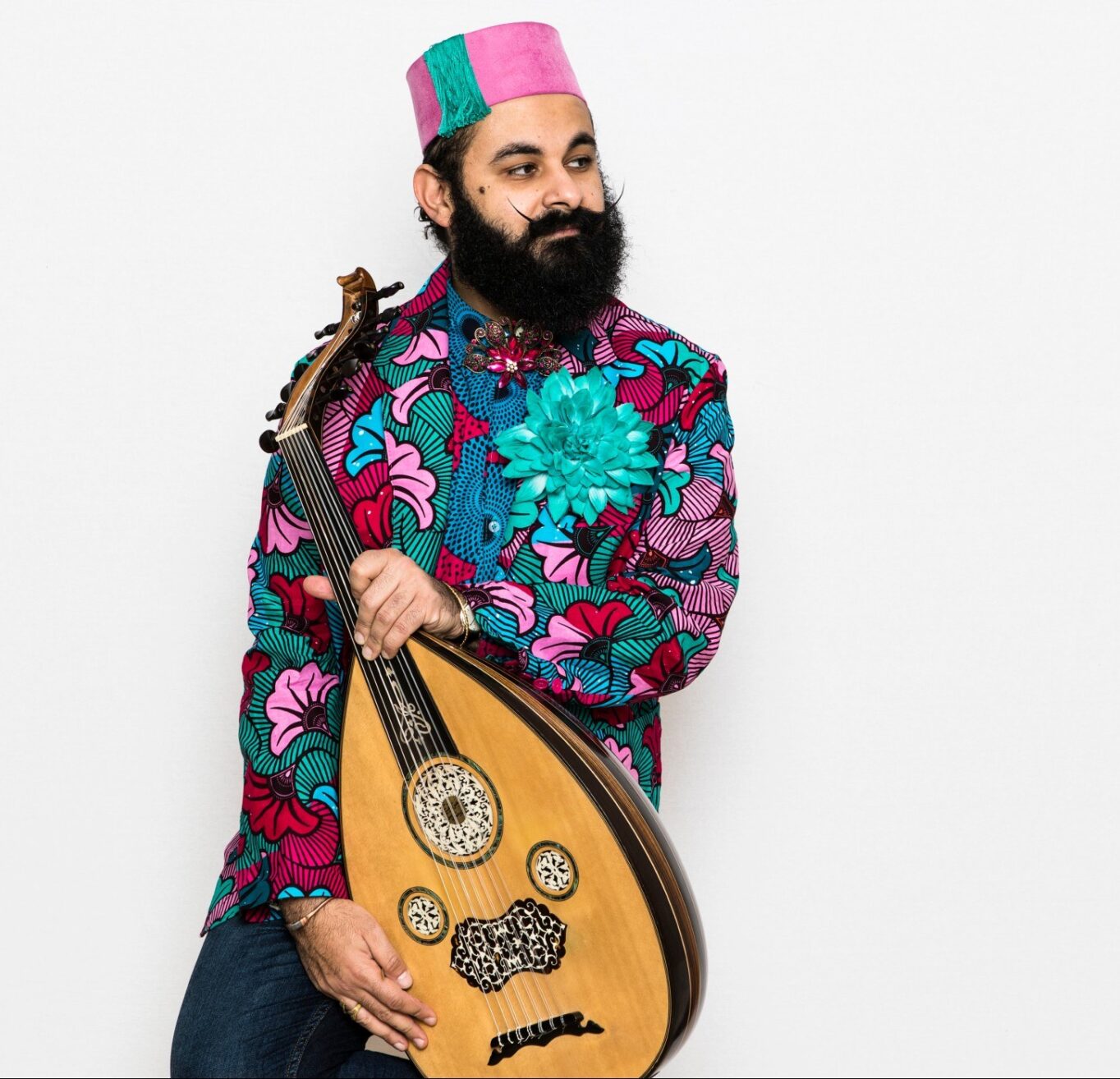 Joseph Tawadros AM
50 Fanfares Composer
Joseph Tawadros' commission for the Sydney Symphony Orchestra's 50 Fanfares Project is generously supported by the Darin Cooper Foundation.
Joseph Tawadros AM, born in Cairo in 1983, is a multi-award-winning composer and virtuoso player of the oud, a Middle Eastern lute.
Brought up in Sydney and currently based in London, he has received four ARIA Awards and dozens of rave reviews for his 15 albums of all-original music. Trained by Egyptian masters from an early age in traditional Arabic music, he also gained a Bachelor of Music (Honours) at the University of NSW.
Joseph's music brings Middle Eastern, classical and jazz together seamlessly and he is considered by peers and critics to be a truly original contemporary performer and an innovative composer. As well as presenting solo concerts he works with jazz ensembles and orchestras including the Sydney Symphony Orchestra, BBC Symphony Orchestra, and Australian Chamber Orchestra.
Joseph smashes conventional genre boundaries, showing the oud to be a versatile instrument that has strength and sensitivity on its own and in ensembles. He has developed a striking contemporary voice on the instrument, drawing from his knowledge and love of Arabic music.
I'm looking forward to creating a work which will draw upon my eclectic musical influences particularly my Middle Eastern and Coptic heritage....I'm excited to be a part of a huge creative project alongside other Australian composers – writing music that will celebrate not only the rich musical culture found in Australia, but also the diversity of its people.''
Joseph's Concerto for Oud and Orchestra was commissioned and premiered by the Melbourne Symphony Orchestra in 2017, and performed with the Sydney Symphony Orchestra in 2019.
On stage Joseph is an engaging story-teller who captivates audiences with his banter and astute observations. His concerts are an uplifting experience of great beauty, good humour and deep musicianship.

Photo © Anthony Lycett