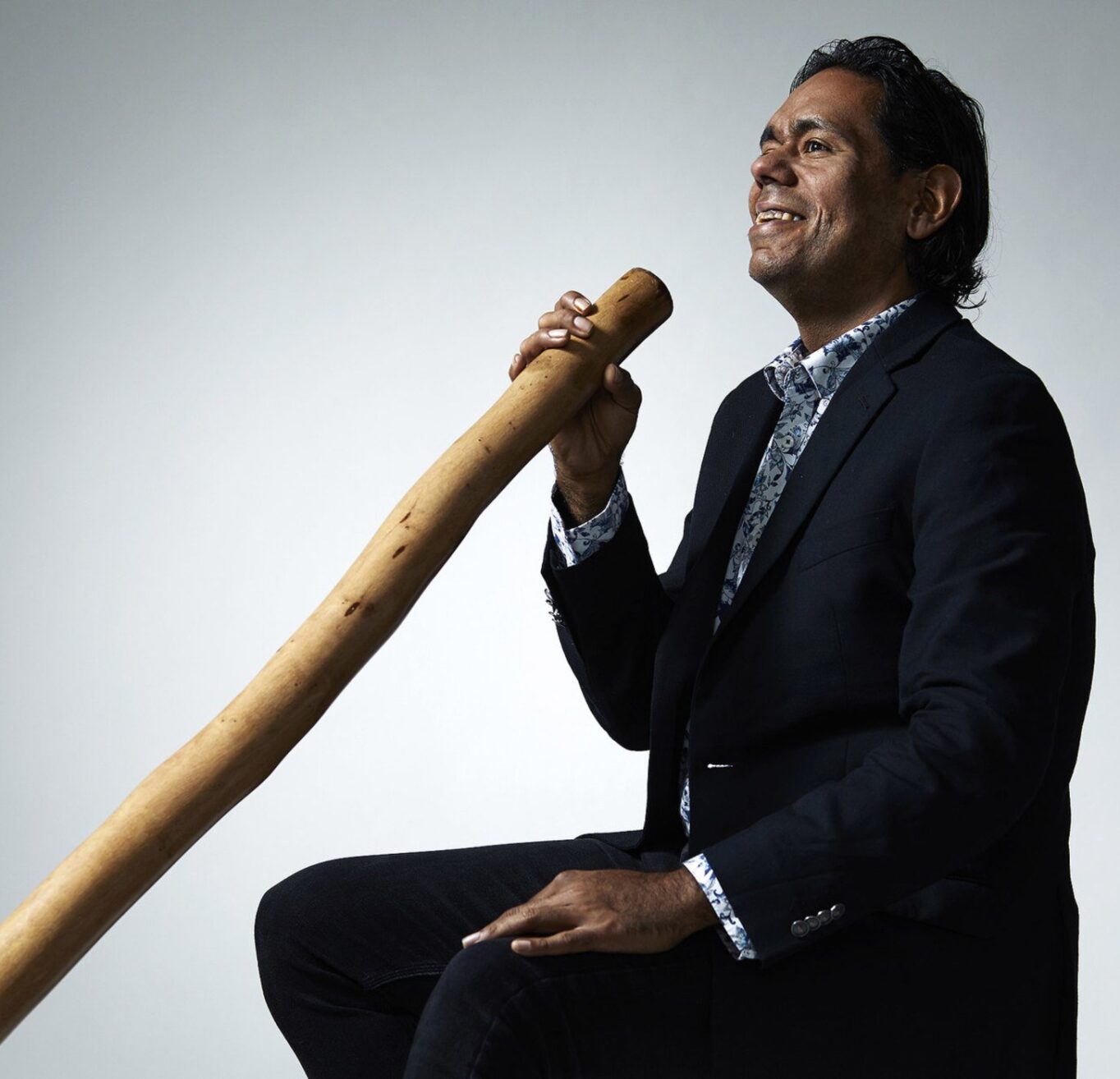 William Barton
50 Fanfares Composer
William Barton's commission for the Sydney Symphony Orchestra's 50 Fanfares Project is generously supported by Michael & Janet Neustein and family.
For two decades, William Barton has forged a peerless profile as a performer and composer.
With his prodigious musicality and the quiet conviction of his Kalkadunga heritage, he has vastly expanded the horizons of the didgeridoo and the culture and landscape that it represents.
By the age of 12, William was sure enough of his destiny to leave school to concentrate on music. After his uncle passed, he says: 'I was given the special privilege by his family of holding onto his didgeridoo, which is quite a rare honour in Aboriginal culture because when an old song man passes away, they usually break his didgeridoo into pieces or even throw it out into the fire just to silence the sound forever of that old song man.'
At 17, William was invited to perform with the Queensland Symphony Orchestra. The full embrace of the classical music world came in 2004, when Tasmanian composer Peter Sculthorpe unveiled his Requiem with the Adelaide Symphony Orchestra and guest soloist, William Barton. 'William offered me a new direction,' the late composer said, praising his instinctive musicality and skill as an improviser.
I'm doing what I love. I want to take the oldest culture in the world and blend it with Europe's rich musical legacy. I guess what I'm doing is giving back: giving back to my culture and my people because I was given something when I was very young and like the old fellas who taught me years ago, I'm just passing it on."
By the mid 2010s, despite a bare minimum of formal musical education, William had won an ARIA Award for his classical album Kalkadungu: Music for Didjeridu and Orchestra, and composed a work for members of the Berlin Philharmonic at Sydney Opera House. Today he holds honorary doctorate degrees from the Universities of Griffith and Sydney, has released five albums on the ABC Classics label and is an Artist in Residence at Melbourne Recital Centre.