An Interview with Marie-Ange Nguci
13 February, 2023
The dazzling rising-star pianist discusses inspiration, adventure and the limitless possibilities of music ahead of her Australian debut performances in March.
By Hugh Robertson
There is something irresistible about the emergence of a young piano virtuoso. The dedication, the singular focus, the self-confidence to embark upon a gruelling career path from a very early age – it is all scarcely believable for mere mortals.
This sense of awe is at its strongest when considering the career of Marie-Ange Nguci. Not yet 25, Nguci has already compiled an extraordinary resume even by the high standards of virtuoso pianists. Accepted into the Paris Conservatoire at the age of 13 and a student of the revered American pianist Nicholas Angelich, she completed her Master of Piano by 16. In the eight years since she has studied conducting at the University of Music and Performing Arts Vienna, and is currently engaged in both a PhD at the Paris Conservatoire and a Master of Musical Analysis and Musicology at the Sorbonne.
Nguci has been described as "a jewel where virtuosity rhymes with musicality and inventiveness" (Classica) and "one the most promising talents of her generation" (Le Figaro), and she also plays organ and cello, has a Diploma of Ondes Martenot – the prototypical electronic keyboard made famous by composer Olivier Messiaen – as well as a Masters in music pedagogy. Her enthusiasm and hunger for music seems limitless.
What was it, then, that lit this fire? What was it that sparked this obsession with music?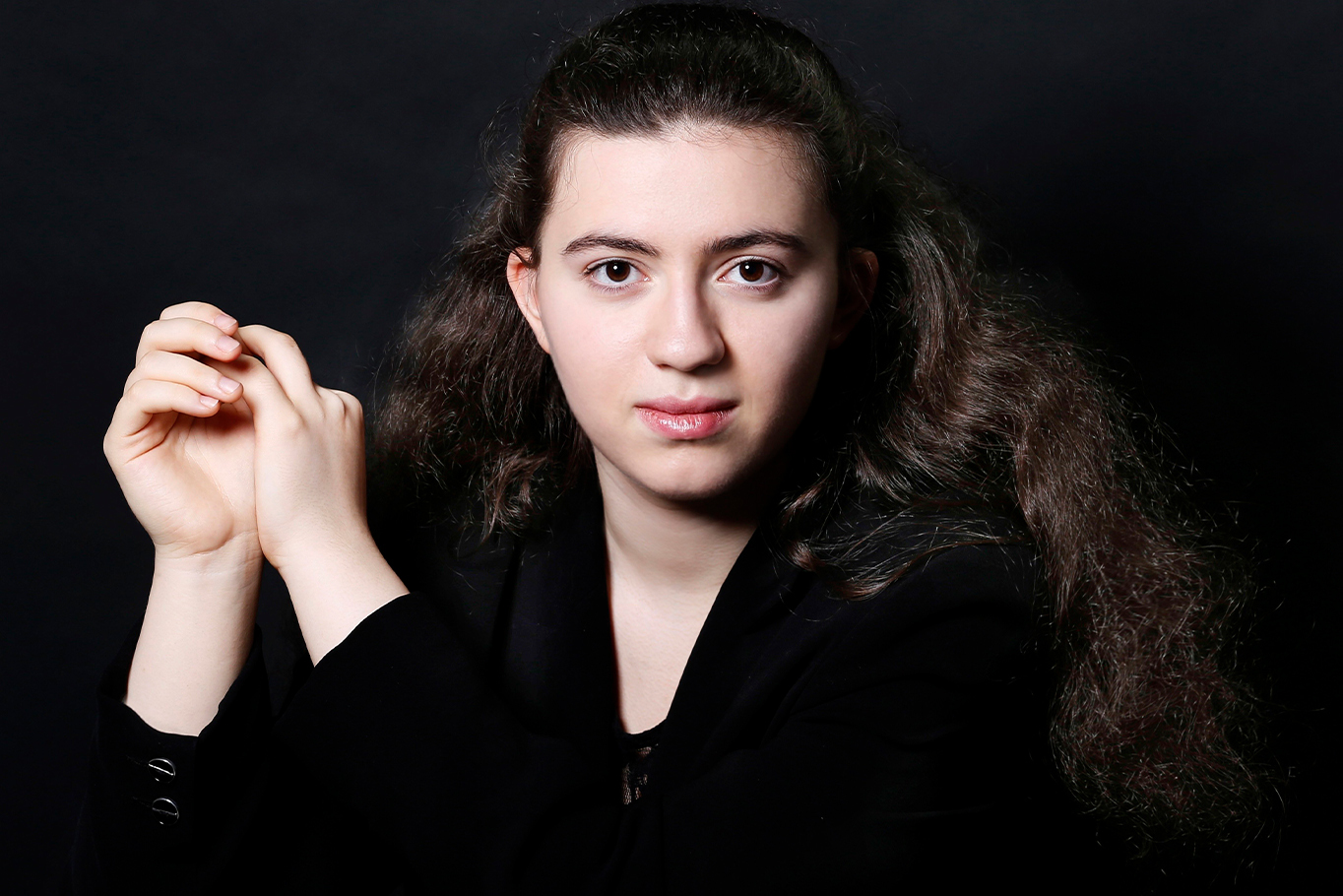 As Nguci explains, growing up in the small Balkan nation of Albania in the aftermath of Communism and the country's 1997 civil war, music was salvation for many.
"The arts – and music in particular – was a very important way to get out of the burdens and the worries of everyday life," she explains. "I always had a piano at home growing up, and a music-loving and art-loving family. I grew up in that environment full of culture, art and music, and I'm very grateful for this."
Nguci was a voracious musician right from the start, always seeking out something new with an insatiable hunger that remains a hallmark of her musical philosophy.
"Music was something that came very naturally to me, and I had been surrounded by musical scores all my life. So for me it was natural to get more in-depth, to get to know more scores, more composers, more works, to expand my horizons. And music, really, is like an endless horizon. It's like you're on a boat, and the further you go and the more you discover a horizon beyond what you thought was the line. It is really an endless path that can drive you throughout your life – to still discover, learn, and be curious. It's really wonderful."
Leaving home and moving to Paris at 13 was a difficult choice, but once that Nguci knew she had to make. "This was a big decision," she says, "But also a wonderful blessing. I got to study in one of the most inspiring and beautiful cities, and a place I had always looked up to from Albania."
"I had always dreamed about going outside the country. I had many possibilities at the time – Germany, Italy, France – and I'm very grateful that I ended up in Paris, and I could discover French culture, the French way of thinking, and especially the French way of thinking about music."
"I had as thorough as possible a musical education in Paris. We had piano lessons, of course, but also musical analysis and musical history, counterpoint, fugue, harmony. It was very, very diverse. And it opened a lot of musical paths, it opened up my imagination and helped me get more in depth with what you're doing, and in the field of music, which is an endless, incredibly endless field."
Nguci's concerts in Sydney – a solo recital on March 6, and as soloist in Saint-Saëns' Second Piano Concerto with the Orchestra from March 8-11 – are her very first in Australia, and indeed her first ever visit to the country. The works she has chosen to perform perfectly capture the full breadth of Nguci's artistry, from virtuosic solo work to beautifully balanced exchanges between soloist and orchestra, and we will also gain some insight into her musical influences, and the legacy of pianism that she is carrying into the 21st century.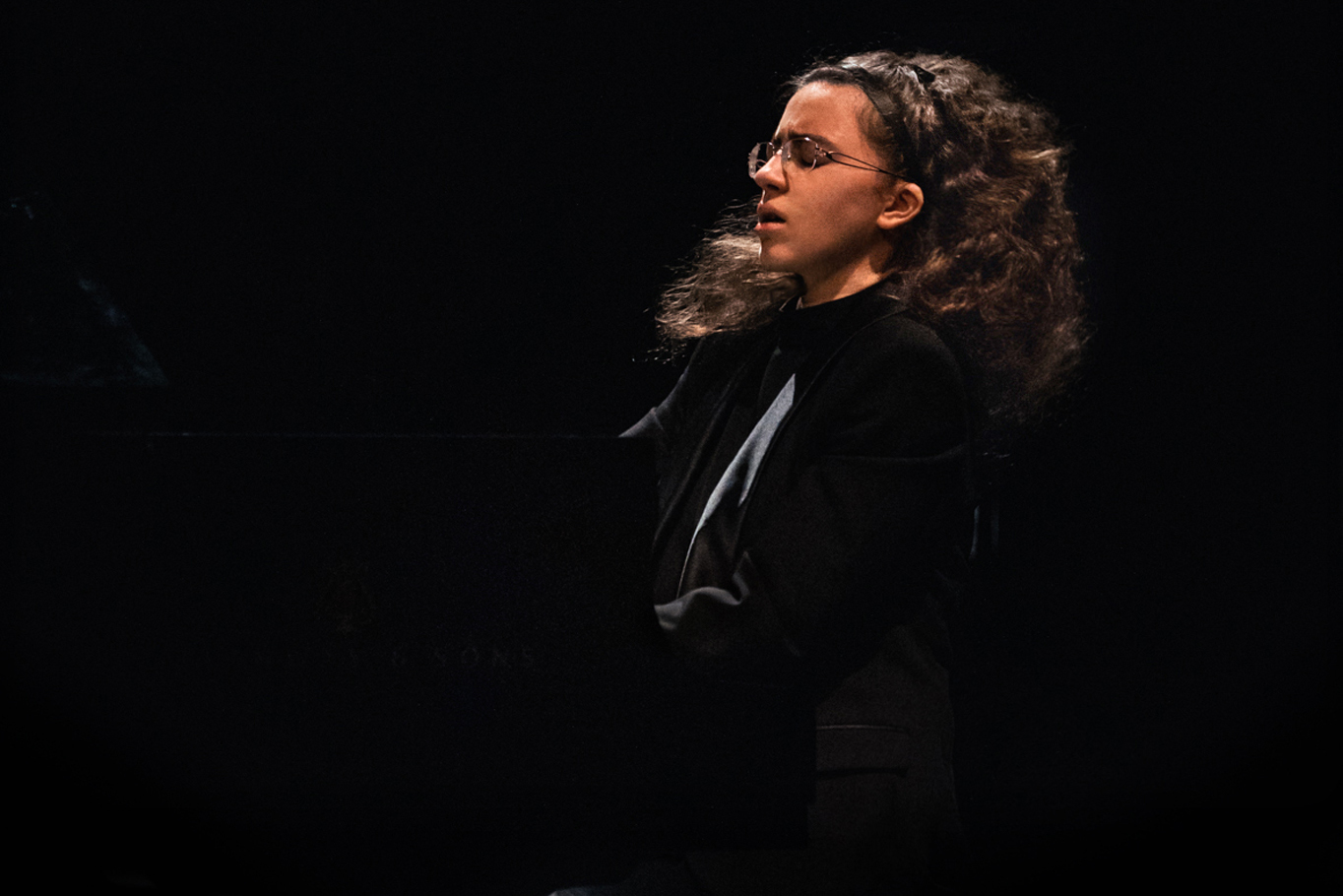 There are two countries that have greatly shaped Nguci's outlook on life, and on her instrument. The first is France, which is hardly a surprise – how could one not be influenced by living in Paris, and by studying at the institution most central to France's music history, which counts Gounod, Massenet, Messiaen, Fauré, Louise Farrenc, César Franck and Widor among its former teachers, and Bizet, Ravel, Nadia Boulanger, Debussy, Satie and André Previn among its alumni?
"The Second Concerto by Camille Saint-Saëns [bathes] in this atmosphere, and this lineage," says Nguci. "He has a very, very important historical function and presence in French heritage … [And this piece has] a very special piece in the repertoire, in Saint-Saëns' catalogue, in the French tradition, and for us as pianists of concertos."
"It is a very particular, very special piece in terms of form. The first movement is one of the most innovative ways to start and to enter into a concerto. You start with this incredible piano solo cadenza, which sounds so much like an organ – you can hear the pedals, you can hear the stages of sounds and you can hear what he builds. It is mind-blowing to see how he melded, and merged, the heritage that he had from the organ – he was an organist himself – [and] he melded this heritage, melded these sonorities, melded his experience into a virtuoso and wonderful collaboration and merging into piano and orchestra.
"In terms of form, in terms of his writing, in terms of how Saint-Saëns treats the piano – he expands the piano in a very Romantic role, but very open-eared, open-minded way. When you think of the era where it was presented, where it was composed, it's astonishing."
"It's a very strong work, very powerful, very unexpectedly colourful, with a very interesting form and great virtuosity and a great soul to it. And it has a very intricate, noble interaction also, with the piano and the orchestra. And it's really a work which is [unique] in Saint-Saëns' catalogue, and also the Romantic repertoire. It is something that is worth listening to, worth opening your mind to and opening your curiosity to."
The second major influence on Nguci is Russia – also hardly surprising for a pianist, given the richness of Russia's history when it comes to that instrument. The program that Nguci has chosen for her recital performance is a deep dive into the world of Russian pianism in the early to mid-20th century, with works by Rachmaninov, Scriabin and Prokofiev, as well as by Nikolai Kapustin, the inheritor of the tradition laid down by that earlier generation.
It is a true virtuoso program: four pieces that demand the world of the performer technically and emotionally, each hugely challenging in their own way, and each often programmed as the centrepiece of a recital on their own. Performing one is hard enough – selecting all four for a single program is hugely ambitious. But Nguci has programmed them specifically because of the way they reflect and reference each other, and for what is revealed when they are played together.
"These pieces mean a lot," she says. "This program is like the multifaceted prism of Russian music of an era. It is extremely beautiful to get more in depth with the relationships that Rachmaninov, Prokofiev and Scriabin shared. It's such an incredible period of Russian music. Every composer has such a strong personality, a strong watermark. Every composer puts such a personal and inimitable mark on what they wrote."
"Prokofiev's Sonata No.6 has such a strong meaning, which resonates even more today," Nguci says, referencing the circumstances in which Prokofiev composed his War Sonatas, Nos. 6, 7 and 8, which were written between 1939-1944 when the world was at war and the Soviet Union was suffering from Stalin's reign of terror.
"Scriabin's Fifth Sonata is one of the earliest pieces of his where we see that he leaves the ground and gets to someplace else," she continues, "going beyond every limit and reaching places only he can reach."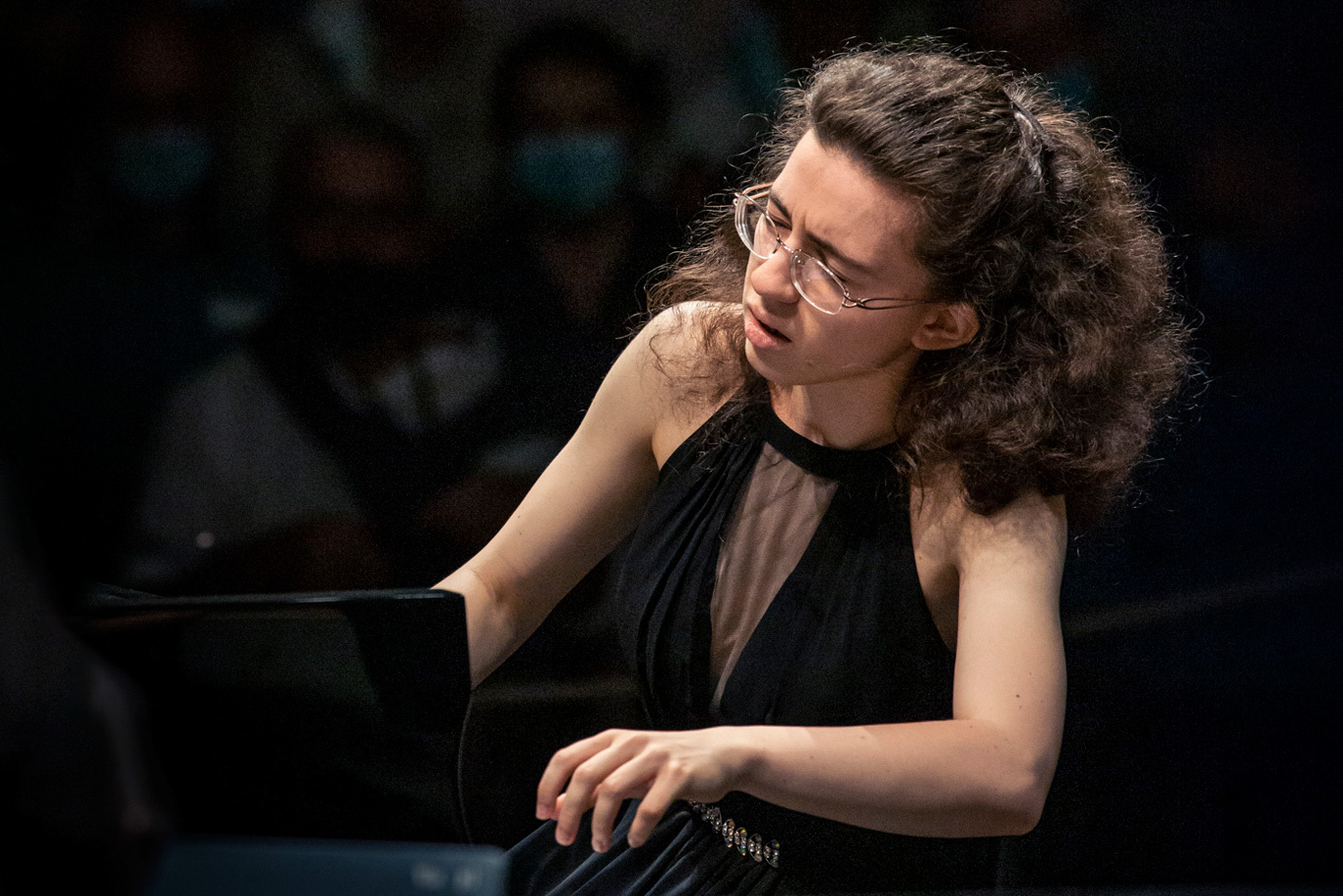 "Rachmaninov's Variations on a Theme by Chopin is such a special work, and his creation is one of the first large-scale works he wrote for the piano," says Nguci. She goes onto explain how Rachmaninov's piece serves as a tribute to the history of piano music, referencing so many different musical forms and composers, influences and allusions pouring over each other like a cascade of notes.
"And then we see this lineage continue to today, with the Finale from Kapustin's Eight Concert Études," she says. "This piece is a firework, and reconnects in very delicate ways to the legacy of the past. We see allusions to Rachmaninov, Prokofiev, a little bit to Scriabin in the harmonies and chords towards the end. It is kind of a recapitulation of everything that we went through in the past pieces."
"These are all very, very strong, powerful, meaningful works for their composers, and also milestones into Russian piano music writing. Seeing them all together is quite challenging, actually," Nguci says with a laugh. "They are such strong personalities, and seeing them collide and kind of fight one with one another – it's an experience both for audience and for the performer."
Asked what she would say to someone who was equivocating about whether to attend her concert, who is perhaps intimidated by the repertoire, Nguci offers a simple and straightforward analogy.
"When we get acquainted to a new piece of music, it is like meeting a new person. It's a learning process, a challenging process, and a process of adaptation. With new people, as with new music, the most important thing is to have curiosity, open-mindedness and a willingness to discover something new – whether that is something we think we will like, something we think we won't like, or something we might learn to like."
"Curiosity and open mindedness are, for me, two of the most important things that we should always cherish and be aware of and to try to share. To always have this in mind, to meet life and discoveries with a very open spirit and to always have this curiosity or discovery in everything."
It is precisely this curiosity and hunger for the new that defines Nguci's artistry, which promises a thrilling adventure for Sydney audiences who go to hear her perform – and in Nguci, we have a fearless and inspiring leader, forging ever forward and exploring the limits of what the piano, and indeed music itself, can offer us.
See Marie-Ange Nguci live with the Sydney Symphony