Our First Rehearsals Back
18 July, 2022
"It exceeded all expectations!" The renewed Concert Hall blew our musicians away.
Written by Hugh Robertson
This June, the Orchestra finally got to rehearse in the renewed Sydney Opera House Concert Hall – and the improvements in the sound were better than anyone had dared to dream!
The renewal of the Concert Hall includes new specially-designed acoustic reflectors above the stage and special acoustic panelling on the front of the boxes, meaning the sound will be brighter, cleaner and travel further than ever before. There has also been a total overhaul of the stage, with built-in hydraulic risers meaning our musicians will be able to hear – and see – each other like never before.
The experience was quite profound and moving for many of our musicians. Our new Chief Conductor Simone Young, who as a young girl growing up in Sydney watched the Opera House be built, and who has performed in so many of the world's great concert halls, said: "we now have a Concert Hall stage that is a real, acoustic, world-class space."
We hope you will come and experience the splendour of the renewed Concert Hall for yourself at one of our upcoming performances.
Scroll through the gallery from rehearsals where we tested the new acoustic space and read some insights from our musicians.
The extraordinary acoustic improvement of the Sydney Opera House Concert Hall – which has far exceeded any of our expectations – means that finally, the Sydney Symphony Orchestra can be heard at its finest!
Andrew Haveron – Sydney Symphony Concertmaster
For audiences, the sound potential has expanded enormously – the Concert Hall renewal has provided the foundations for clear and warm acoustics and will no doubt make the experience as an audience member much more immersive.
Emma Sholl – Sydney Symphony Associate Principal Flute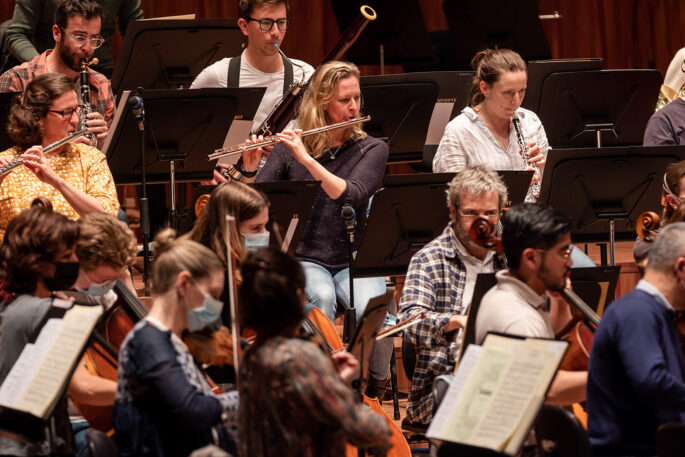 Our return to the Sydney Opera House Concert Hall for our first acoustic testing sessions in June exceeded all expectations – visually and sonically. This was a day never to be forgotten and the start of a new chapter for the Sydney Symphony Orchestra with the Sydney Opera House.
Catherine Hewgill – Sydney Symphony Principal Cello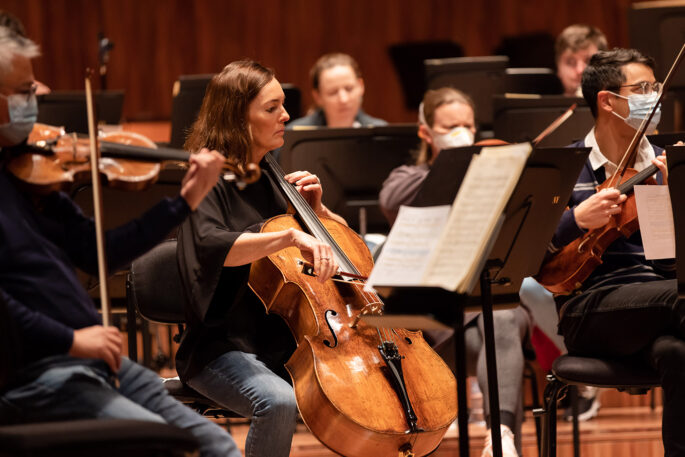 The place that an orchestra performs in is just as important as the instruments and musicians that are on stage – it shapes the way we sound and how an audience experiences live performances with us.
Andrew Haveron – Sydney Symphony Concertmaster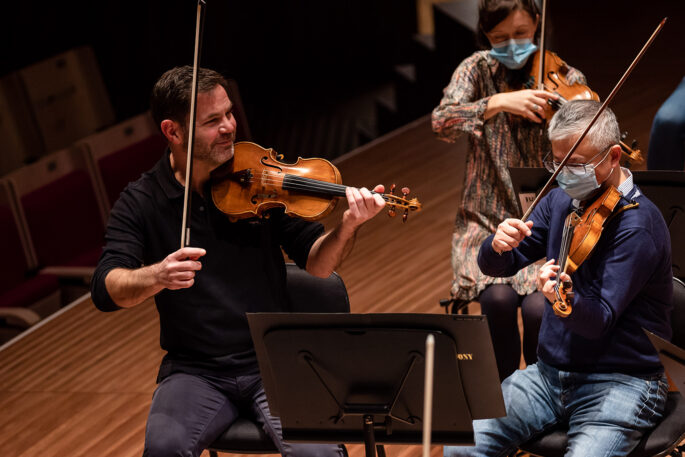 The transformation the acousticians have achieved is really exciting for us all – musicians and audiences alike – and I can't wait to be back on the Concert Hall stage rehearsing and performing for audiences soon!
Emma Sholl – Sydney Symphony Associate Principal Flute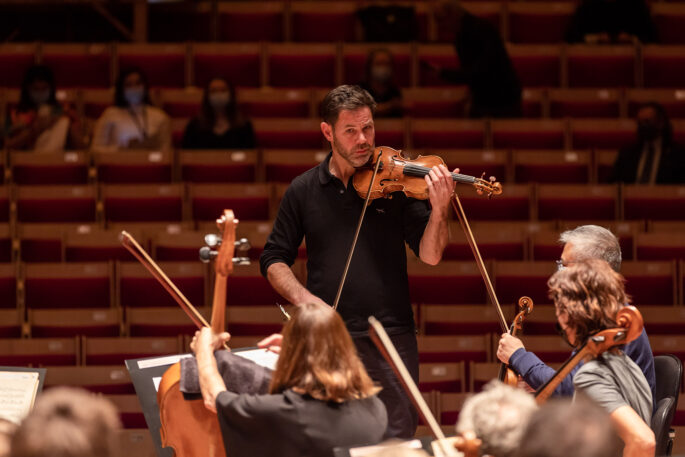 The interior of the Concert Hall is now as magnificent as the visually iconic exterior! The acoustic renewal means that now every detail can be heard from even the very back row of the Hall.
Catherine Hewgill – Sydney Symphony Principal Cello