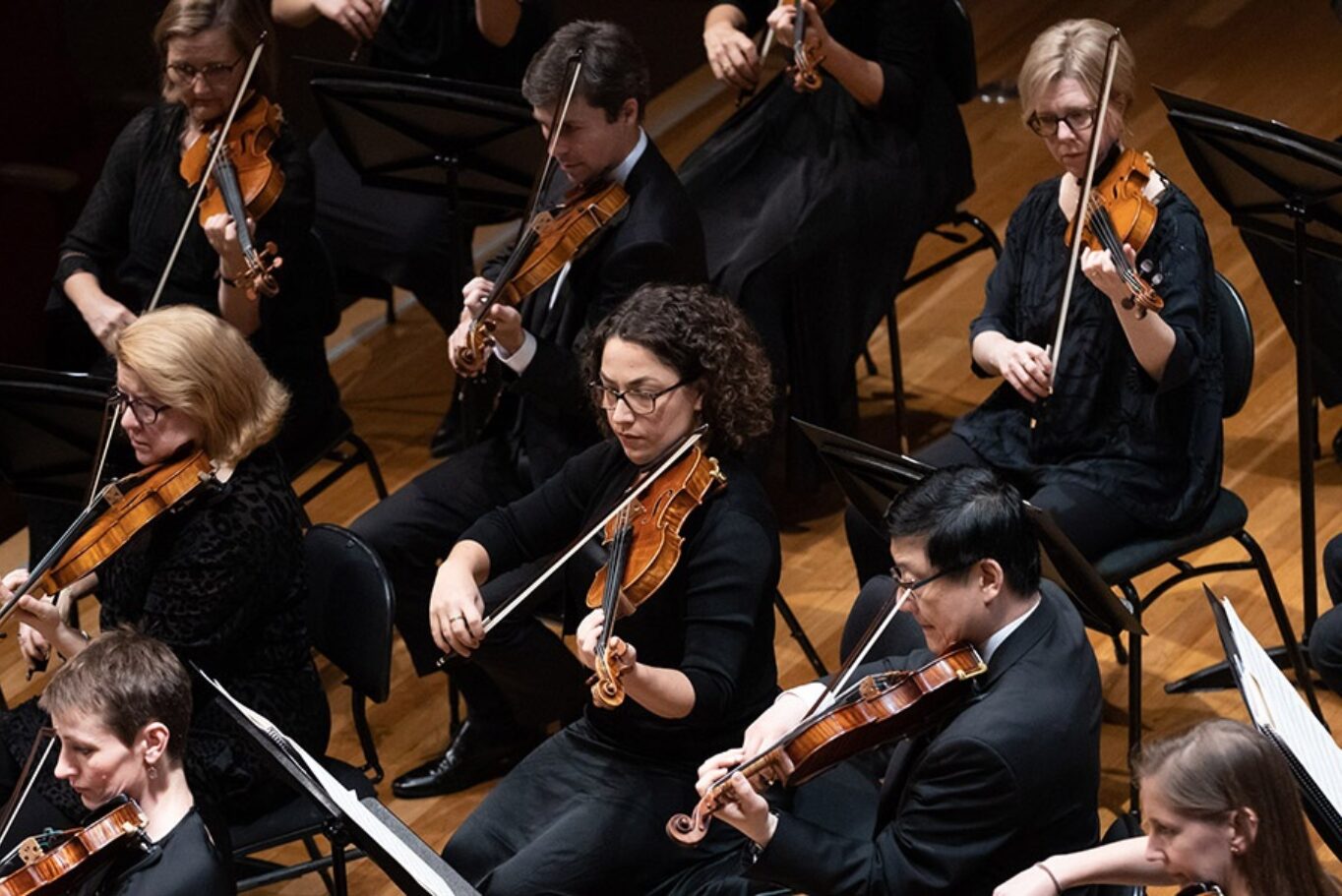 Rebecca Gill: My Exchange Experience
06 August, 2020
Sydney Symphony Second Violin Rebecca Gill reflects on her orchestra exchange in Helsinki.
Written by Rebecca Gill
When I first began working with the Sydney Symphony Orchestra I heard about different job swaps undertaken by a handful of colleagues over recent years.
They differed in length and location but invariably sounded like exciting and interesting experiences that offered a taste of different cultures and ways of working as a musician.
My section principal, Kirsty Hilton, was friends with Finnish violinist, Riikka Sintonen. Riikka worked in the Finnish National Opera and Ballet Orchestra in Helsinki, and Kirsty knew that Riikka would love to be able to find a keen exchangee from the Sydney Symphony. It was perfect timing, so I jumped at the opportunity!
The most important part of organising a job swap is to make sure your colleagues are on board, both with letting you go for a period and welcoming in an unknown musician in your place. The Sydney Symphony Second Violin section was characteristically enthusiastic and supportive of the idea. The Orchestra asked Riikka to submit an audition tape and I sent my CV off to the Finnish National Opera and Ballet Second violins. Everyone was happy to go ahead with the exchange!
The Sydney Symphony had a European tour organised in late 2018 so I seized the opportunity to stay in Europe after the tour and commence my exchange in Helsinki for a full Opera and Ballet season in the first half of 2019.
One of the biggest attractions for me was the chance to spend time in a pit orchestra and to understand what it's like being part of a fully staged production. I've played so much Opera repertoire on stage over the years, but I hadn't spent much time playing with Opera orchestras. And, of course, the opportunity to live and travel in Europe, and to see great European orchestras perform was another big attraction for me.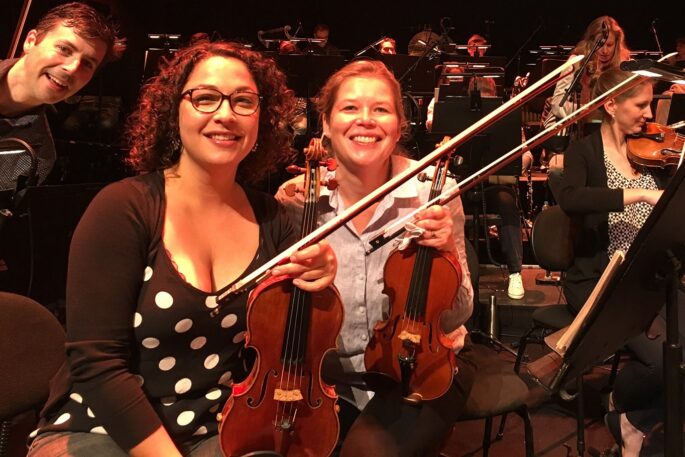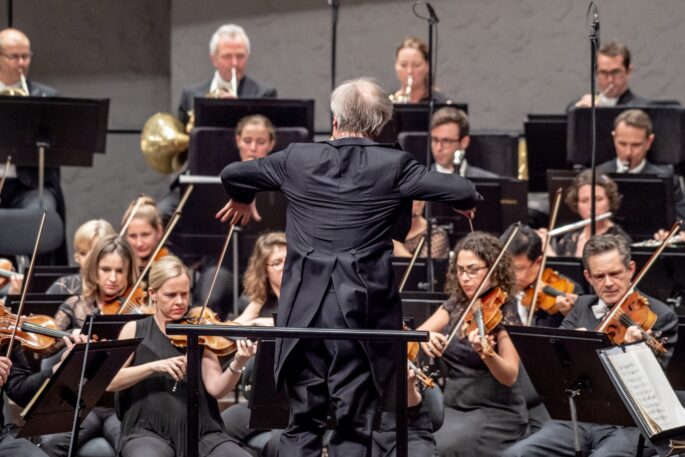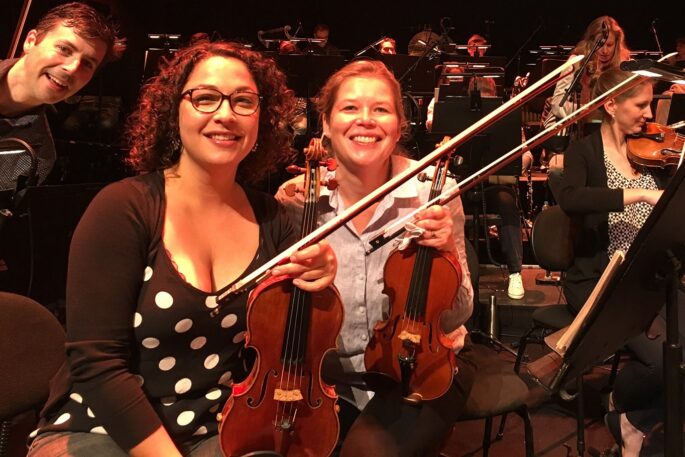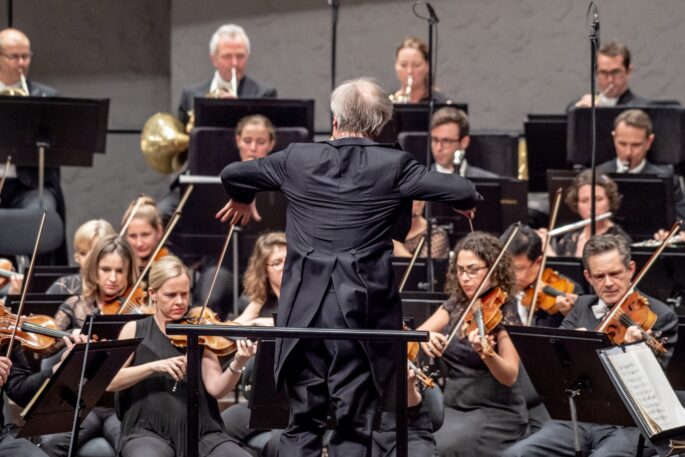 Riikka and I spoke often in the six months before our exchange, sorting out how long we wanted our exchange to be, and helping each other navigate the hurdles of moving to the other side of the world and fitting into our different orchestras.
We had quite different circumstances. I was able to just take myself off to Europe while Riikka brought her husband and two young children with her to experience life on the other side of the world.
Riikka remained in Sydney for another year once I returned from exchange in June 2019 and would occasionally play as a casual musician with the Orchestra. We were able to establish a lovely friendship and to work together as colleagues. I could try my questionable Finnish language skills out on her and discuss all the wonderful Finnish friends and foods that I was missing.
Being in an Opera and Ballet Orchestra is really quite different from life in a Symphony. They usually have multiple productions in performance over the same period, so as a musician you are performing more often – sometimes in a different work each night.
The pace was slower in Helsinki, with lots of time to explore my adopted city or to pop off to visit another city or country. It's quite a shock to move somewhere where you initially have no friends… it clears your diary somewhat! But by the end of my exchange I had many wonderful Finnish friends who I was very sad to leave. I had planned to visit them in June this year but I'll have to be patient.
I'm looking forward to again having sauna, lonkero and korvapuusti in the place that will forever feel like my home away from home. Playing Sibelius will never feel the same again!