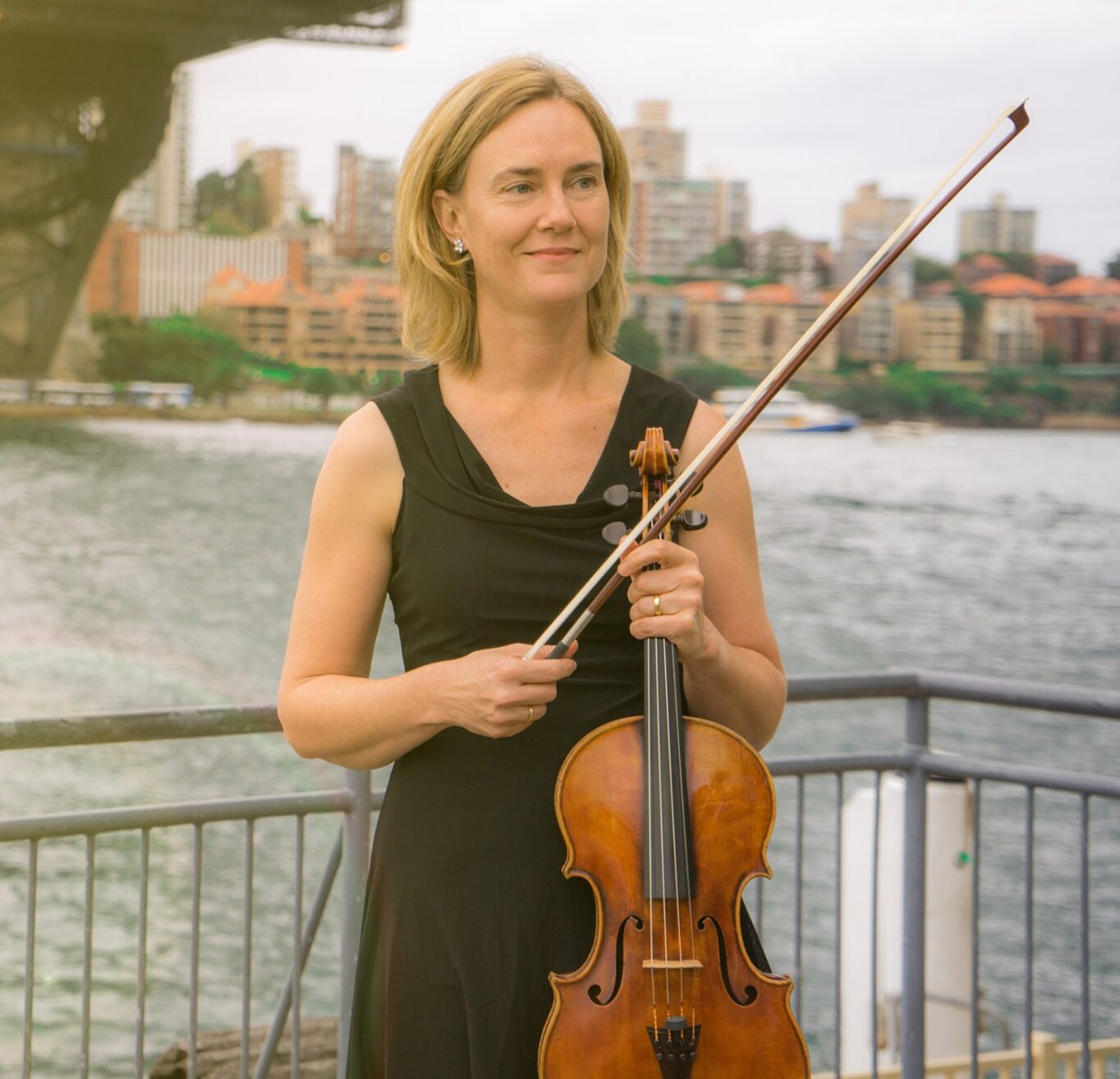 Rosemary Curtin: My Musical Childhood
10 August, 2020
"Most of the musicians in the Orchestra owe a debt of gratitude to their parents – paying for tuition, transporting us to lessons and encouraging music practice in our early years. In the days before the internet and Zoom lessons, my mother kept me going on the violin while we lived in the Highlands of Papua New Guinea in the late 1970s. With little knowledge of the instrument she also gained a few more students in the process and started their lifelong love of music. Nowadays as a Sydney Symphony subscriber, Mum is reaping the rewards." – Rosemary Curtin
Written by Jill Curtin
A watery mist hangs low over the valleys in the Highlands of Papua New Guinea.
Smoke from the open wood fires that burn within the kunai huts, filters through the thatched roofs and lingers after dawn. It's the smell of burning timber that most reminds me of those Highland days. There are other unique memories as well not related to smell, but sound.
My eldest daughter was seven years old when my husband and I both accepted accounting positions in PNG with an international firm. Once independence came to PNG in 1975 there was a great need for accountants to help manage the local industries which were no longer in the hands of overseas operators.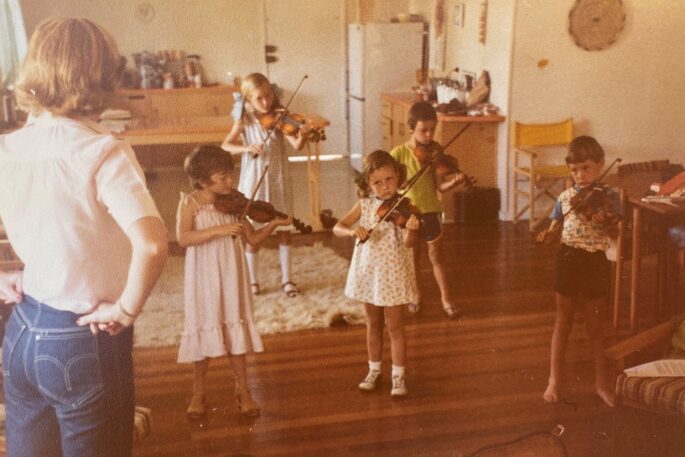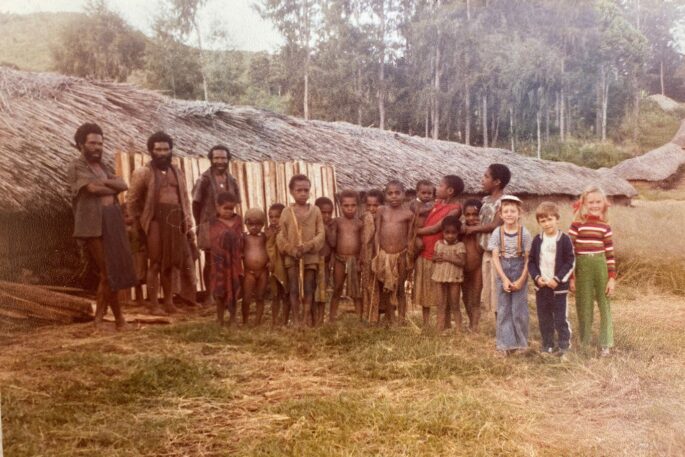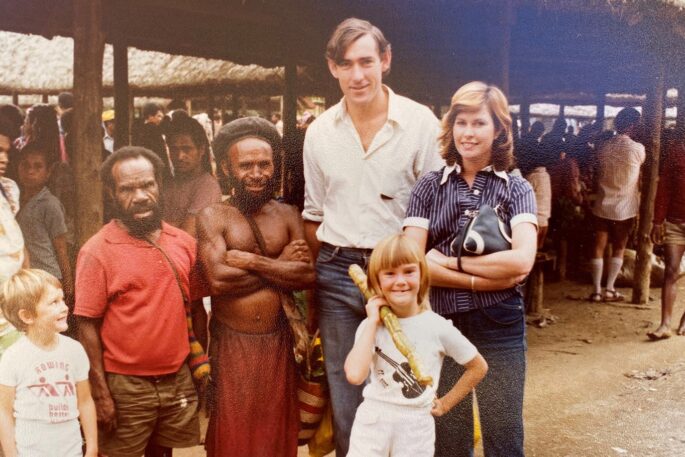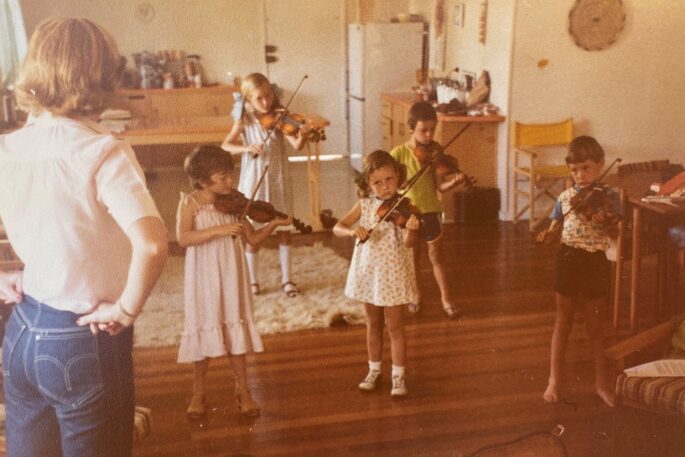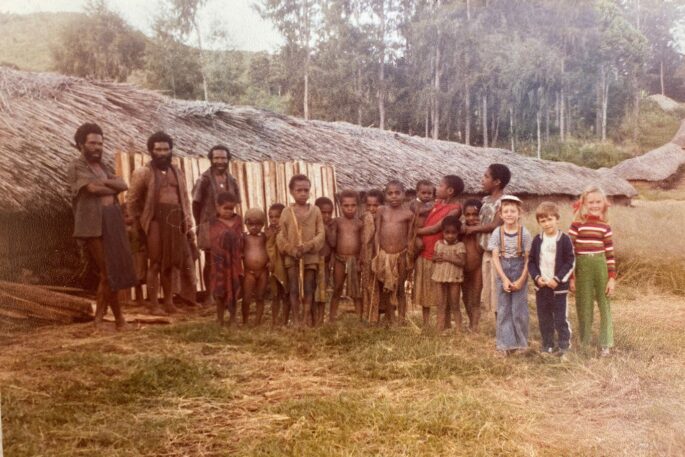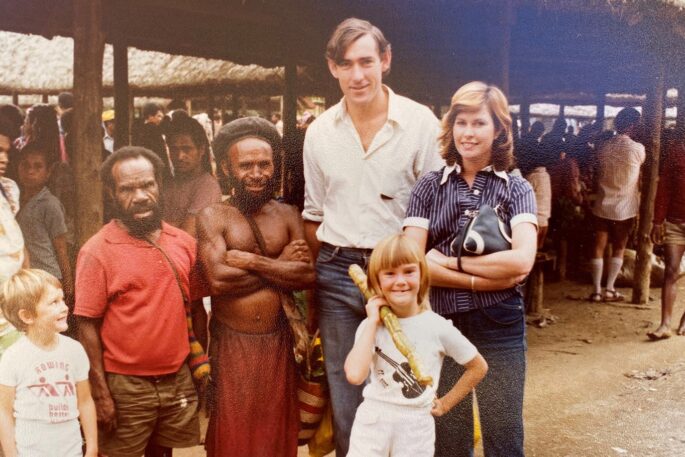 Rosemary had been studying violin under the Suzuki method of teaching from the age of about four and showed, in her mother's biased opinion, some degree of promise. I was very sorry she was leaving her teacher in Sydney and would no longer be able to continue with her lessons. Although I had learned the piano as a child, I had no real knowledge of the violin until Rosemary began learning the instrument. The Suzuki method encourages parents to not only come to the lessons but also manage the practice at home, so I had gained some understanding and practical experience. I thought that as our employment contracts in PNG were for two years, perhaps I could continue to practise with Rosemary while we were away, then she could resume her studies on our return. Her little brother, who was four, had also just commenced lessons so he too could just 'saw' away guided by me. I was sure there could be no harm in this approach, and it might be a nice activity for us. I really had very little idea of what living in PNG would be like.
Our departure from Sydney just felt like one big adventure.
Rosemary commenced school at the Mt Hagen International Primary School and like most schools 'show and tell' was a feature of the daily routine. Rosemary brought along her quarter-sized violin one day and was happy to demonstrate its musicality with a scratchy rendition of 'Aunt Rhody'. At least some of her classmates must have been impressed because it wasn't too long before I heard there was a violin teacher in town and it was me!
Several parents were interested to know if I was giving lessons. I explained I had no practical knowledge of violin playing but was simply carrying on with my children what we had been taught. I would be happy to assist their children with some fundamentals of music, but I certainly wasn't a music teacher.
And so my little class grew until I had about seven or eight children for a group lesson each Saturday morning. Our scruffy old mongrel dog would howl, wanting to accompany the children and many of the local people would stand outside and listen to the strange sounds emanating from our house. It was fun and a great way to get to know other families like ourselves.
One of my star pupils eventually returned to England with his parents when he was about ten years old. He joined a youth orchestra in Bedfordshire and continued lessons with a fully accredited teacher. He is now an anaesthetist at Guy's Hospital intubating COVID patients but once the pandemic is over hoping he can relax and play with the London Doctors Orchestra.
While we were in the Highlands, by chance a violin teacher (who was a Catholic nun), was visiting the local teachers' college run by her Order. She very obligingly gave Rosemary and Robert some lessons and encouraged us to keep going. The next time we ran into her was many years later, back in Australia, attending one of Rosemary's concerts with the Sydney Symphony at the Sydney Opera House.
Once we returned to Sydney we found an appropriate teacher for Rosemary. No doubt some of my methods were a little unorthodox and her teacher had some rapid remedial work to do.
Living in a remote place makes you resourceful.
The group lessons were an opportunity to introduce the children to music and although my knowledge was a little thin on the ground, we had a lot of good times together. Just occasionally there was even a little magic in their playing, tuneful harmonies, and the children could hear how much pleasure there was in making music.