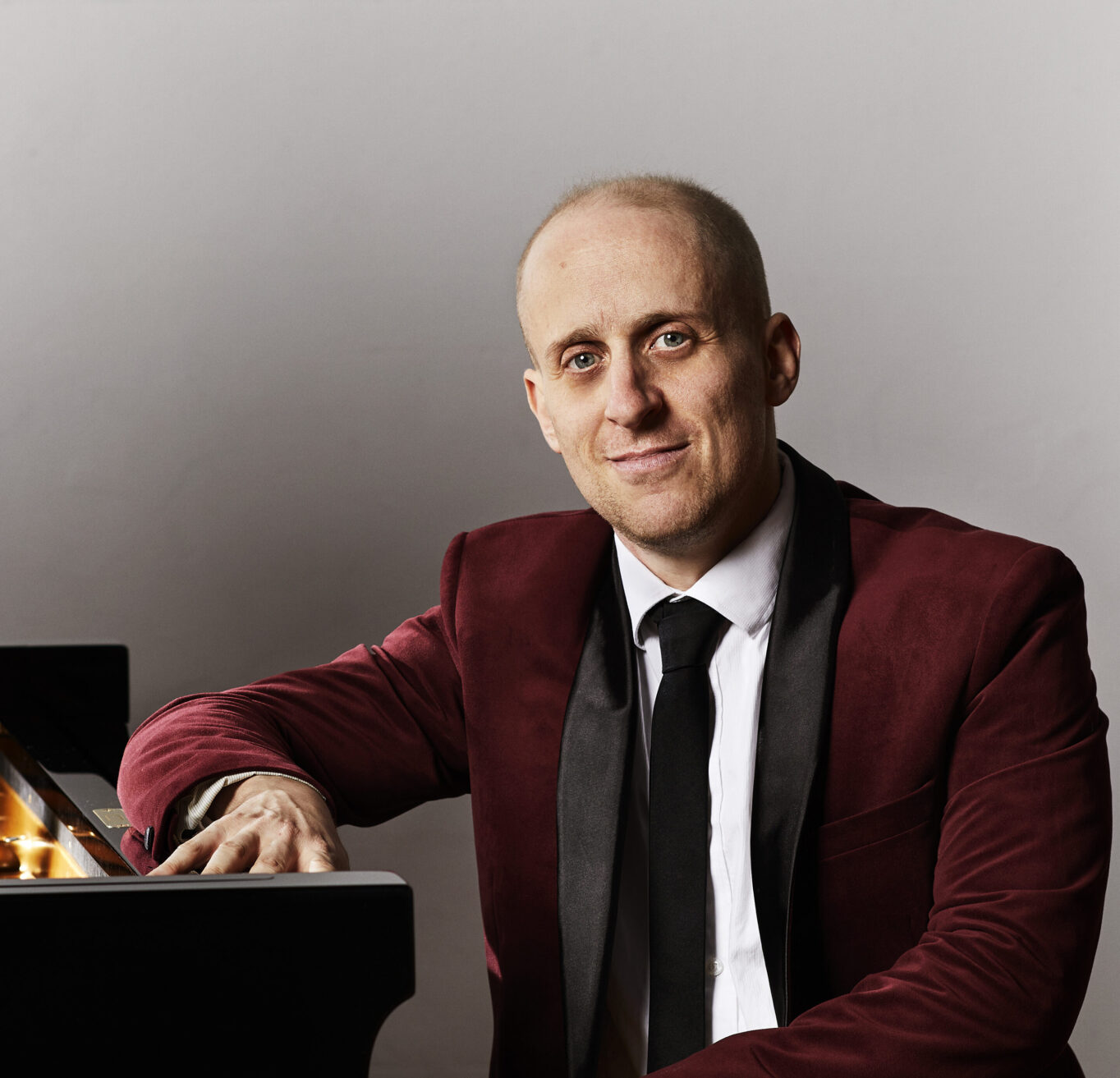 Simon Tedeschi on Gershwin's American Rhapsody
07 March, 2023
One of Australia's finest musical minds unpacks Gershwin, American music, and the timeless appeal of the piece he has played more often than perhaps anyone else alive – Rhapsody in Blue.
By Hugh Robertson
It is one of the most iconic openings in all music.
The start of George Gershwin's Rhapsody in Blue seems to capture the entire American experience in just a handful of notes: the striving, the relentless energy, the sheer intensity of a nation yearning to breathe free.
That unforgettable clarinet glissando forever changed classical and jazz music, and almost single-handedly defined American music in the 20th century. As we near the 100th anniversary of the piece's premiere, it stands apart, still intoxicating and fascinating after all this time.
There are few people alive who know the work better than Australian pianist Simon Tedeschi. It has been part of his core repertoire for nigh-on 20 years, including recording it twice for the ABC (once in the orchestral arrangement, and once for solo piano). And in March, he brings all that experience to bear in the Sydney Symphony's concert titled GERSHWIN'S RHAPSODY IN BLUE, with conductor Andrea Molino, alongside two other iconic American works by Leonard Bernstein and Charles Ives, as well as the world premiere of Australian composer Paul-Antoni Bonetti's The Bright Day Clarion Calls the Quaking Earth, part of the Orchestra's 50 Fanfares commissioning project.
"Rhapsody in Blue is one of these works that really epitomises a country," says Tedeschi, sitting at the piano in his house in Sydney's inner west. "It is everything America: freedom, the early 20th century, the huddled masses, the immigrants and the metropolis. And indeed the tension – that real impasse between past and present that still characterizes America, that America is still struggling with."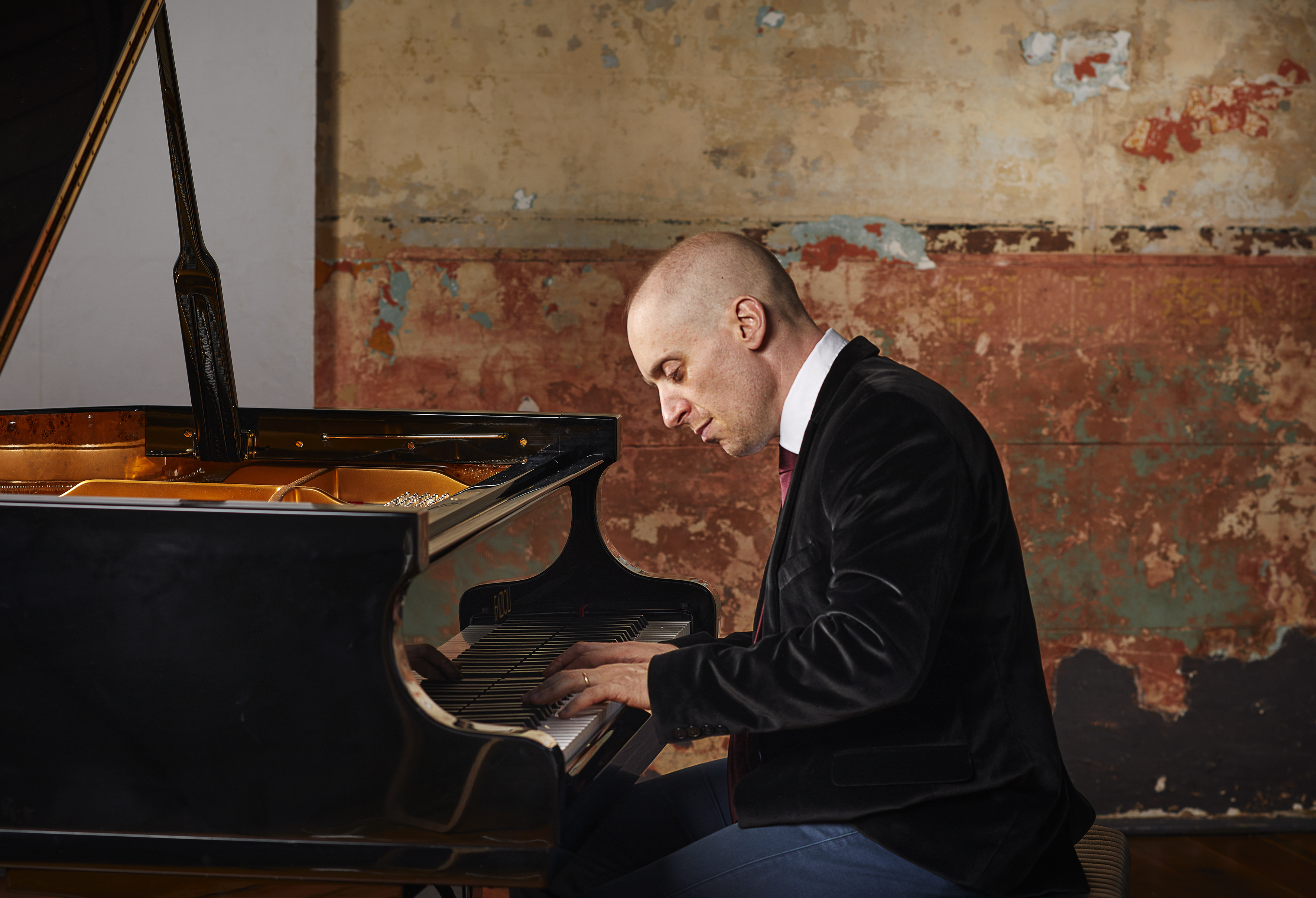 It is not just the composition that is uniquely American, but the backstory of the composer too. Gershwin's parents fled Russia in the 1880s, moving to New York and seeking the American Dream like so many millions before them. For most of George's childhood the family lived in tenement housing on the Lower East Side of Manhattan, in an area known as the Yiddish Theatre District, where George and his siblings Ira, Arthur and Frances would have been surrounded by performers and music of all backgrounds – a cultural melting pot that would come out years later in George's music, and most spectacularly in his first major concert work.
100 years later, we still can't agree on whether Rhapsody in Blue is a piece of classical music, or whether it belongs to jazz. It can't be jazz, argues one side, because it isn't improvised; it can't be classical, argues the other, because it isn't in any sort of classical structure.
Tedeschi believes that, rather than one or the other, Rhapsody in Blue has to be considered its own unique beast – "more jazz-y than jazz," he says with a smile.
"The thing that I think captures people with Rhapsody in Blue after all this time is the sheer variety of it," says Tedeschi. "There are so many different colours, so many different textures, and so many different styles within the piece that one cannot get bored. When you are playing Gershwin's music, you're playing so many other types of music. He uses the language of jazz, and more particularly the language of the blues – that amazingly tenuous sound between happiness and sadness."
"You are playing the blues. You're playing Rachmaninov, Grieg, Schumann. You're playing Latin American music. There's the Charleston in there, there's all kinds of amazing things."
"You're playing the 20th century, but you're playing the experience of a man who really represents that point between the Old World and the new."
"He had a tremendous regard for the classical music of the past. And he's still radical today. He's still incredibly radical."
It is perhaps no surprise that Tedeschi connects so deeply with Gershwin's music, and with the man himself. Both men are of Eastern European-Jewish background. Both are genre-agnostic, equally at home in classical, jazz and showtunes. Both were successful in music at a young age, though here Tedeschi has the lead: Gershwin published his first song at 17, but Tedeschi was performing at the Sydney Opera House at the age of 9!
It is a comparison not lost on Tedeschi.
"I have said – with a little bit of a lackadaisical quality – that my family had a similar sort of story, wanting to leave Europe, like Gershwin's," he says with a smile. "But my family were later and ended up in Circular Quay, whereas Gershwin's ended up at Ellis Island. There's more than a bit of truth to that, but of course it's much more complex."
Tedeschi hears that familiar connection in Gershwin's music, the sounds and rhythms of their shared heritage, and the mournful quality that the folk music of their people carries. But where their paths diverge is that, in America, Gershwin was exposed to African-American music – the blues – and, Tedeschi believes, heard something in it that was immediately familiar.
"A lot of great music is rooted in tragedy," says Tedeschi, "and klezmer and African-American music are the same in that regard. You can hear that in a blues scales – there's something about the scale that is somewhere between happy and sad. A kind of resignation."
"The blues scale has its roots in the tragedy of the fields, where the slaves would cry out to each other. And klezmer music has its roots in the pogroms in Poland and in Russia and other places. And it only made perfect sense that Jewish music, or Russian-Jewish music, and black music were this beautiful fit."
Having said all that, Tedeschi is quick to point out that Rhapsody in Blue is still undoubtedly classical.
"Like all great composers – and Gershwin is a great composer – it can't be reduced to one emotion," he says. "There are so many layers there. And you know, when Mozart is writing happy or Beethoven is writing sad, there's just limitless layers."
"Gershwin is a great. And in terms of where he fits in the whole scheme of things, he's a great textualist. And he took this from the Impressionists, you know, Clair de Lune – the French love these textures, and Gershwin has all this going on."
"But what holds it together is more than just motif, it's a sense of energy, of forward movement, and a harmonic and melodic inevitability that the greats have. I think of Tchaikovsky, and I think of Grieg, the great melodist and the great Romantics. And Gershwin's got that, there's this surging forward towards the end."
"What actually characterizes the rhapsody – the word 'rhapsody' – is this sense of extemporisation, and of a surge of energy that has an incredible climax. And that's how I think of Gershwin."
"It's almost a mercantile sound because in New York, everyone is there for something. The 20th century was the time of New York, and he was there when the brownstones were built, when it was turning into a metropolis. So New York, and Gershwin, and 'the American Sound', whatever that is, are interlinked for me."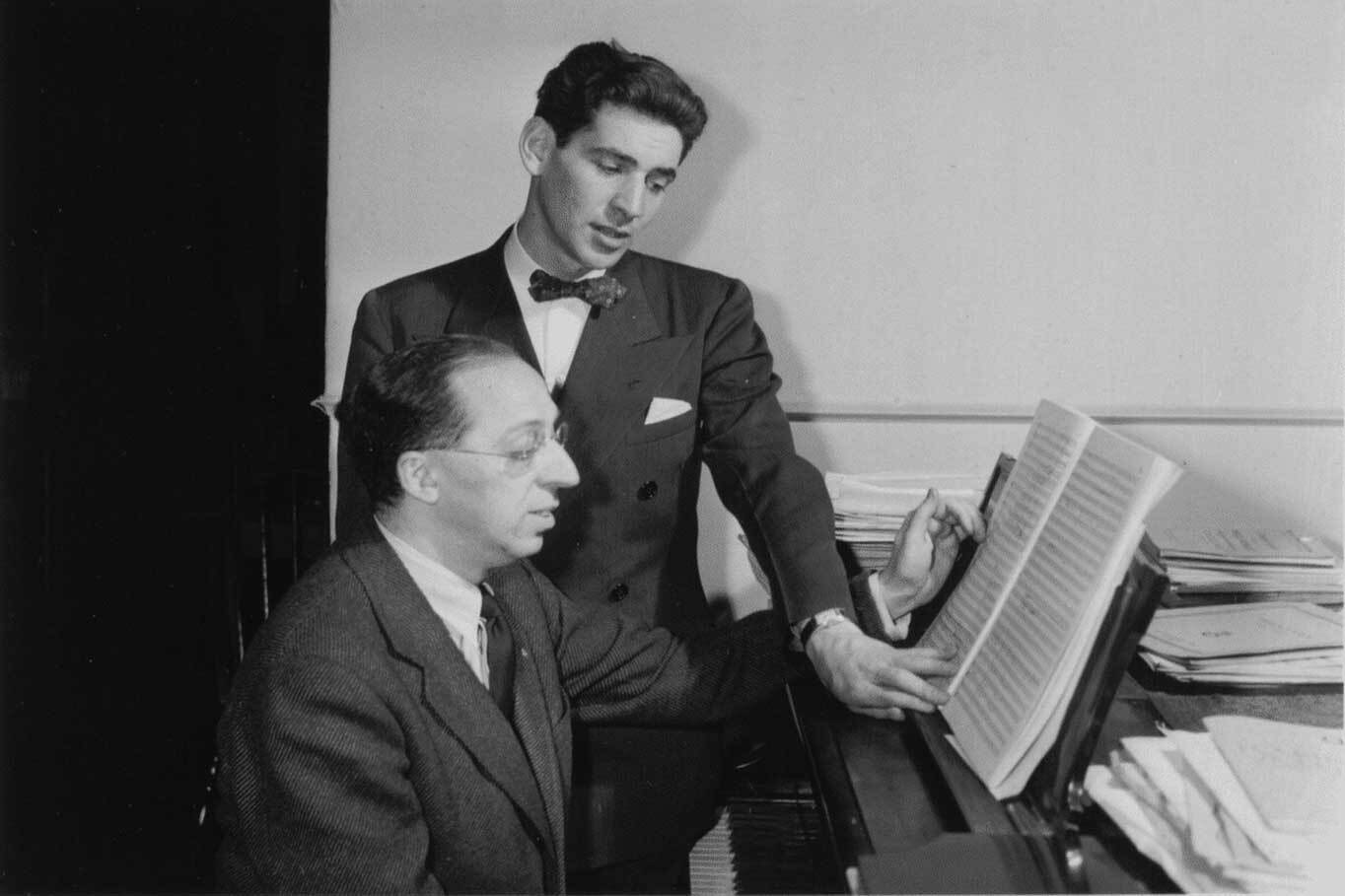 Another link in this program is with Leonard Bernstein, perhaps the person who most closely resembles Gershwin in his genre-hopping, his genius, and his hold over American popular culture. Bernstein was a celebrated pianist and conductor who performed Rhapsody in Blue many times, and of course was the award-winning composer for stage and screen, whose West Side Story is another icon of American popular music inspired by the cultural melting pot of New York.
In his first book from 1959, The Joy of Music, Bernstein reproduces a series of correspondence between himself and a Broadway producer who is trying to convince Bernstein to sign on to write a new musical for the producer, one with hit songs – like 'Someone to Watch Over Me', 'Let's Call the Whole Thing Off', 'Our Love Is Here to Stay' and "They Can't Take That Away from Me' – that Gershwin seemed to be able to write as easily as one might sign their name. The producer argues that the Broadway musical is the definitive American musical form, like the symphony was for the Viennese in the 18th century, and that Bernstein would contribute far more to the national culture were he to spend all his time writing shows.
The correspondence ends with that argument unresolved – though Bernstein does eventually say he will write the producer a musical. But there can be no doubt that there is a thick theatrical streak that runs through American music of the 20th century, from Gershwin to Bernstein to Ives and beyond – something that Tedeschi understands implicitly.
"With Rhapsody in Blue, like any work, my approach remains the same – which is, as much as possible, to get out of the way and let the composer talk to the audience," he says. "My role is ultimately as a conduit, but because this is American music, there is also a certain aspect of showmanship that has to be put in. There's a theatre to it. My approach to playing this would be different to playing the Goldberg Variations."
"But Gershwin is a serious composer," Tedeschi continues. "He may not be as weighty as Beethoven or Schubert or Bach, but he is just as great in terms of conviction and just as great in terms of his unique importance for the time in which we now live."
As another great songwriter once wrote for another hit musical, there's no business like show business. Let's go on with the show…