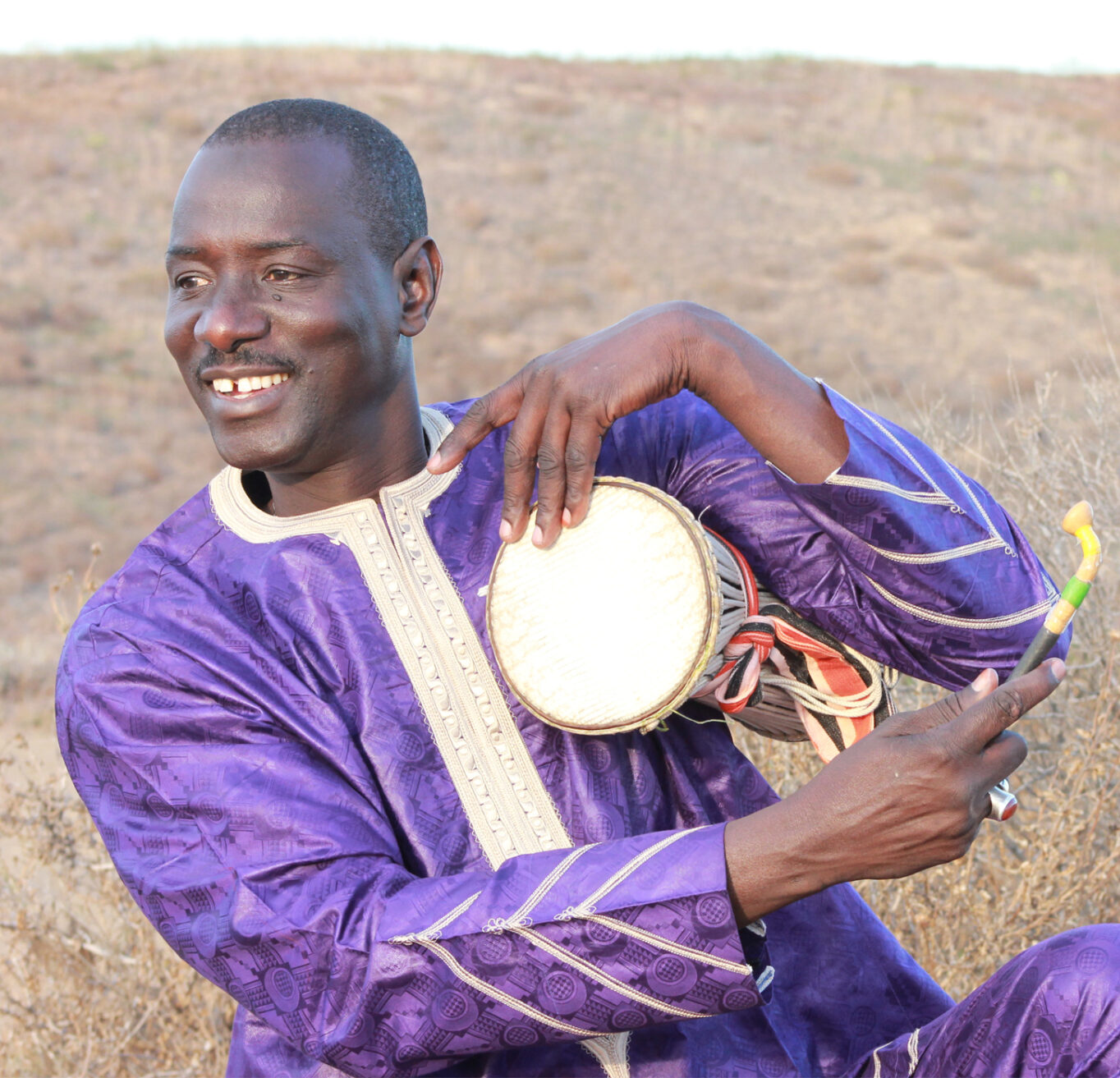 The Sound of Black Panther
20 June, 2023
The score to the 2018 film Black Panther uses the instruments and culture of many African nations to create the sound of Wakanda, the fictional, futurist country at the heart of the story. Senegalese talking drum master Massamba Diop explains how the iconic soundtrack came to life.
By Hugh Robertson
In the vast, sprawling Marvel Cinematic Universe (MCU), Black Panther stands apart.
The film is set in the fictional nation of Wakanda, a technologically-advanced African society that was never colonised by European powers, and its hi-tech Afrofuturist aesthetic is utterly breathtaking – especially the music, which would go on to win Best Original Score awards at the Academy Awards and the Grammys.
In July, the Sydney Symphony Orchestra presents Black Panther in Concert, performing this landmark score live to film at the Sydney Opera House. Orchestras have been an integral part of film music since the earliest days of sound on film, and composers like Max Steiner and Erich Wolfgang Korngold established a musical language for Hollywood in the 1930s that endures today in the music of John Williams and Hans Zimmer, among others.
But for the unique world of Black Panther, director Ryan Coogler required a unique musical language – one that was constructed from the ground up in parallel with the development of the film. After reading the film's script, composer Ludwig Göransson travelled to Africa to immerse himself in the unique musical cultures of African people, going on tour with Senegalese musician Baaba Maal and making reference recordings of musicians all over the continent.
One of the key components to the film's sound is the talking drum, known by a variety of names across west Africa and unique to the region. And one of the world's leading talking drum players is Massamba Diop. Diop featured on the original Black Panther soundtrack, and will bring all of his knowledge of and history with the instrument to the stage of the Sydney Opera House, performing in the concerts alongside the Sydney Symphony. But it is far from his first time in Australia – over a long career spanning decades, Massamba has performed with an extraordinary list of the world's leading musical artists, including James Brown, Stevie Wonder, Herbie Hancock, Harry Belafonte, Carlos Santana – the list is almost endless.
Massamba is a griot, the name given to the cultural custodians of many west African nations. A griot can be many things – historian, storyteller, praise singer, poet, musician, royal advisor, mediator – but above all else they are the keepers of cultural knowledge and tradition. It is a hugely significant role, and unsurprisingly, Massamba is a man full of stories, with a great enthusiasm for telling them, eager to explain the importance of the talking drum, and why it has such a central role in the soundtrack to Black Panther.
"The talking drum is a very unique instrument, alone in the world," says Massamba from a hotel room in London, over video call. "The talking drum is very important. A long time ago, the talking drum made all communication. In that time there was no technology – the talking drum played the role of telephone, and would send messages from village to village."
Shaped like an hourglass and with a wooden frame, the talking drum has drumheads at either end, connected by leather tension cords; when played, the pitch of the drum can be manipulated to sound like human speech. It's frankly impossible to describe accurately – you have to hear it to understand.
"It is like a voice," explains Massamba. "They breathe, they talk, they say words like a human being.
"And music is a language. When we play together, we talk one language – that language called music. If you play talking drum, you are a musician, and you can play with almost everybody."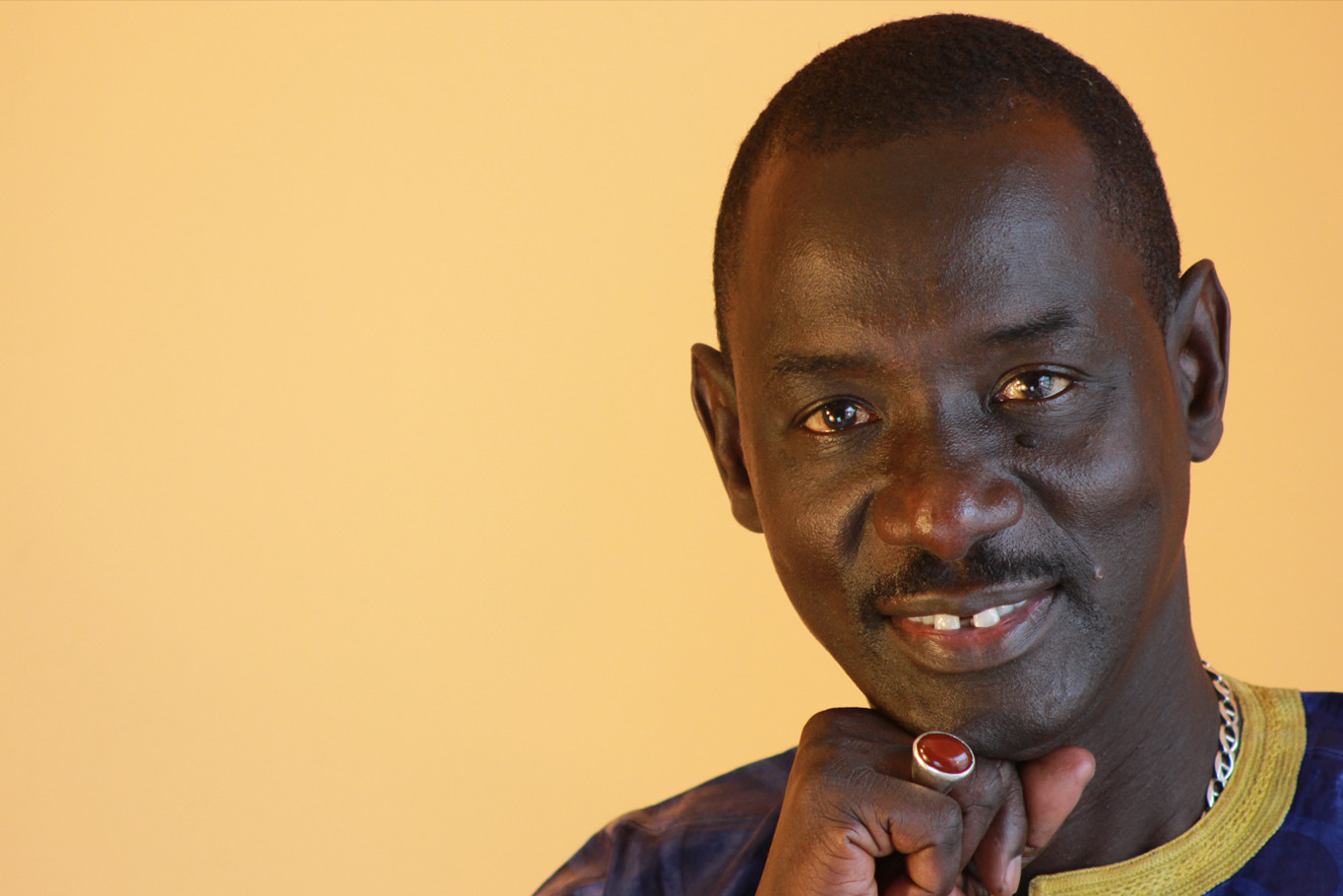 Göransson has spoken extensively about how the musical culture of Africa shaped the soundtrack, right from the very start of the process. "After I read the script and I started reading the comic, I knew the only way I could do this was to go to Africa and do research," he told Pitchfork in the days leading up to the film's premiere.
"Music from Africa is a language – it has a purpose. You don't just play music for people to hear, every rhythm is written for a specific reason – for a ceremony, for the king…There are so many different instruments for every different tribe, and every sound means something."
"It was important to me was to make music that fit in culturally with each scene," he continued. "For example, if there's a big fight, there are traditional African rhythms created 1,000 years ago for these specific kinds of moments."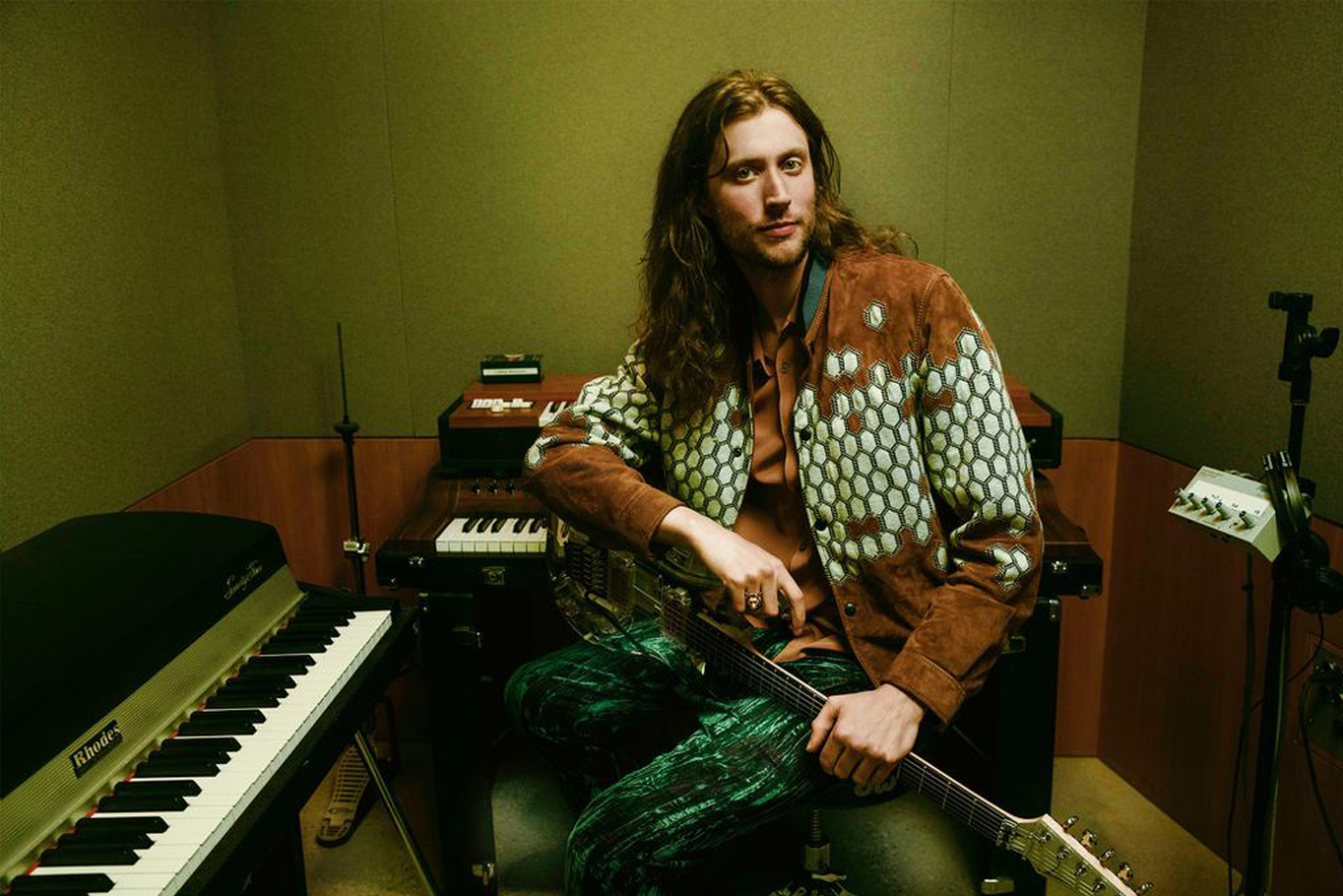 The story of how Massamba ended up on the Black Panther soundtrack is relatively straightforward: something wasn't quite right, someone recommended Massamba, Massamba got the job. But they way Massamba tells it, the ebbs and flows of the narrative, the energy and excitement and characterisations, makes it sound like it could be the next Hollywood heist film. Mission: Percussionist. Listening to him recount the saga tells you a lot about not only his virtuosity on his unique instrument but also his humble and unassuming personality – and clearly shows that he is a born storyteller.
As Massamba tells it, Göransson had been all over Africa recording drummers, trying to find exactly the right percussion sound – an essential component of a soundtrack for a film set in Africa. He had tried four or five different groups, at great expense, but it still wasn't clicking.
"After that, Ludwig [Göransson] said, 'OK I try in Mali, I go to Guinea, I go to Nigeria, I go round, round round round.' They told me they almost spend more than a couple of million dollar – lot of money [trying to find the right drum sound].'
"I have one friend in Mumford & Sons – I played with them on tour around United States and Canada. And Ludwig talked to him and said, 'What do you think? I have to get the right drummer.' And he said, 'Try Massamba.' Ludwig said, 'Who's Massamba?' And he said, 'Oh, I think when you try Massamba you are going to get what you need.'
"They gave Ludwig my number, Ludwig called me, and at that time I was in Senegal on holiday. But he flew out with four guys – the record guys, the sound engineer – they come to Senegal. And I was there with my friends, who all play talking drum, and they recorded all five of us. And that's why in the first Black Panther movie, the groove is so strong. We do the groove over there, we do the overdub, and five people played together."
In July, that groove and the whole of Wakanda will be brought to life by the full might of the Sydney Symphony Orchestra, with 80-plus musicians in a performance on a scale that befits the epic story that is Black Panther.
See Massamba Diop with the Sydney Symphony