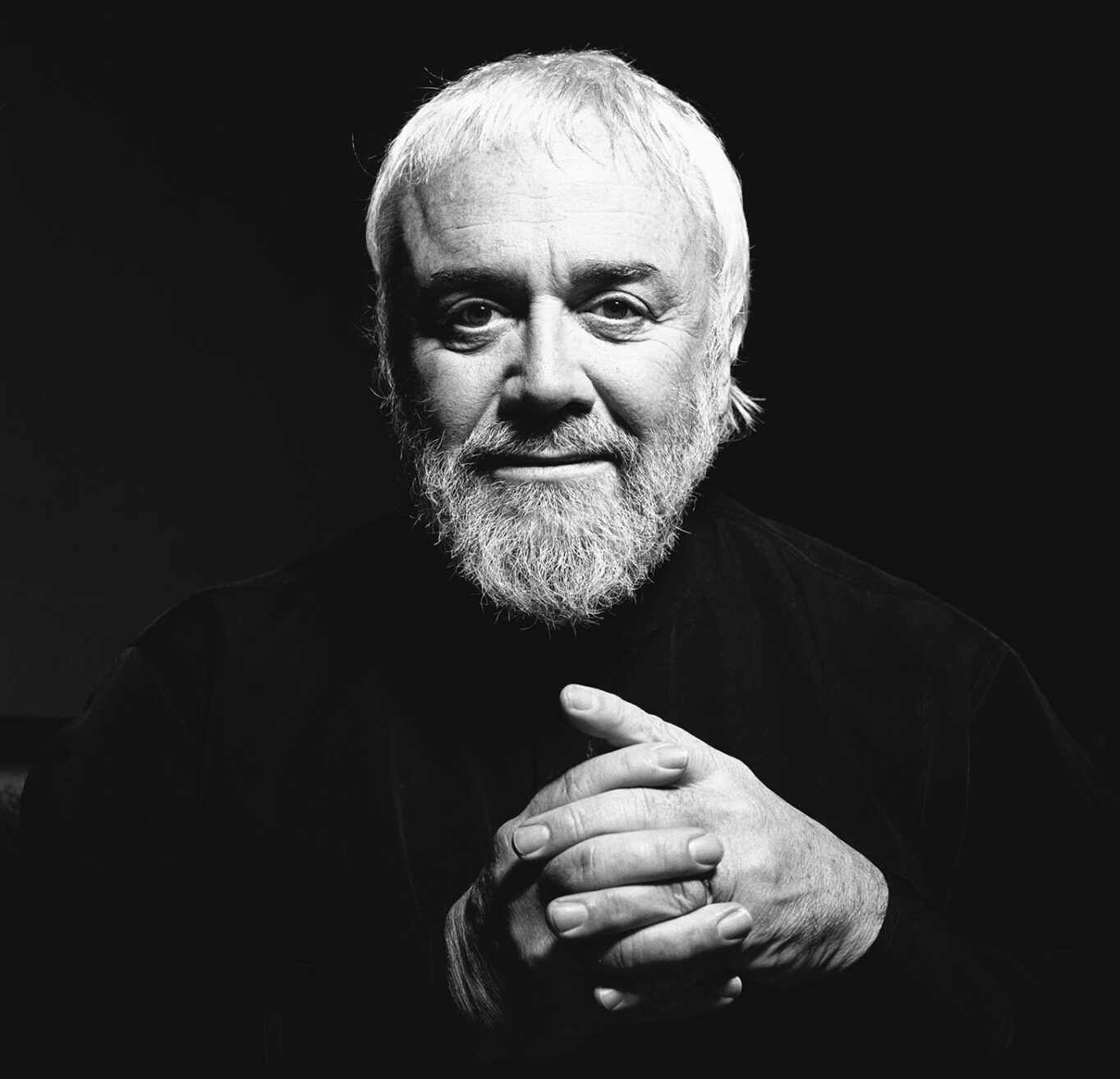 Vale Gianluigi Gelmetti
13 August, 2021
The Sydney Symphony Orchestra pays tribute to former Chief Conductor and Artistic Director Gianluigi Gelmetti (1945-2021)
All of us at the Sydney Symphony Orchestra were enormously saddened to learn of the death of Gianluigi Gelmetti in Monte Carlo on August 11.
We are, however, very grateful to have been able to share the stage and spend time with such a brilliant musician and extraordinary human being. Even before his tenure as Chief Conductor and Artistic Director from 2004 to 2008, Maestro Gelmetti had been a guest conductor on many occasions, and during that time, we started to get to know him. His early guest appearances demonstrated his irrefutable musical talent, humanity, and interest in innovation, that marked him as a clear candidate for a titled position with the Orchestra.

While he was flamboyant in style and gregarious in manner, he also knew precisely how to elicit a delicate sound, particularly with French composers such as Ravel and Debussy. He understood the colours required for such music, and always emphasised with the musicians the importance of keeping a beautiful line through the works. He knew his repertoire well and brought great insight to any piece he conducted. On stage, he was always intensely expressive, a musical quality that was appreciated both by the Orchestra and the audience – towards the end of his tenure, he even did away with a baton, preferring to communicate purely with his hands and eyes.
Under Maestro Gelmetti, the repertoire moved in fascinating directions to include works such as Puccini's La Rondine and Rossini's Stabat Mater, and he also introduced audiences to a number of early 20th century composers – he was always adventurous, never boring. During his tenure, we made numerous recordings, performed in Japan as part of the Sydney Symphony Orchestra's 75th anniversary celebrations and, memorably, toured his Italian homeland in 2008.
He was passionate about getting the best out of the Orchestra. With the aim of optimising our sound and dealing with the vagaries of the Concert Hall acoustics, Gelmetti would experiment with unconventional seating arrangements and increase the size of certain sections. Sometimes the woodwinds would be brought forward onstage, or the strings spread out. He would move the basses to the back of the orchestra and increase their number, or quadruple the winds for particular bars in a piece. Innovation with a crystal clear artistic intent came naturally to Gelmetti.
His programming could be equally innovative, which was indicative of his wide-ranging taste and interest in music. His unforgettable and hugely popular Shock of the New series, spanned several centuries and brought together such disparate composers as Beethoven, The Beatles and Webern. More than anything, it helped both the Orchestra and the audience experience often familiar pieces in a completely new way.
That sense of experimentation went beyond the Concert Hall – when faced with eggplant ice cream at an Italian restaurant in Sydney, Gelmetti, perhaps almost as enthusiastic about food as he was about music, only had a moment's hesitation before tucking into it, spurred on by the thought that this was 'shock of the new' of a different kind.
Gelmetti relished his newly adopted home, whether that be through championing the works of Australian composers such as Liza Lim, the Orchestra's composer-in-residence between 2005 and 2007 or touring regional New South Wales with the Sydney Symphony. His programming philosophy was resolutely egalitarian and he believed that – audiences in in even the most remote locations should have access to the exactly the same standard of music as audiences in the Sydney Opera House.
It was this inclusive approach that endeared him to musicians and audiences alike. He poured his heart into everything he did and was able to generate a real excitement onstage. That energy would ripple through the audience, so much so that the performance would often take on the atmosphere of a rock concert.
Celebrated around the world, Maestro Gelmetti wore the 'Maestro' mantle lightly – he cared about every single musician; each was equally important to him. He brought a feeling of togetherness to the Sydney Symphony Orchestra – one in which everyone felt included and able to have a voice, one in which they knew they would be listened to. He wore his heart on his sleeve, and allowed the Orchestra to do so as well.
There was no side to Gelmetti – he was always himself, no matter who he was with, and was completely grounded in what he believed in. He was personable and approachable, and after concerts could often be found sharing pizza with Orchestra members, frequently holding court with his jokes (his sense of timing and ear for accents was faultless).
With Maestro Gelmetti at the helm of Sydney Symphony, the Orchestra became more open to exploring a different repertoire and gained a flexibility towards different ways of doing things. He encouraged us to think.
There are so many things we will miss about Maestro Gelmetti but, equally, we have many things to be thankful for. We extend our sincere condolences to his family at this very sad time. Vale, Maestro.