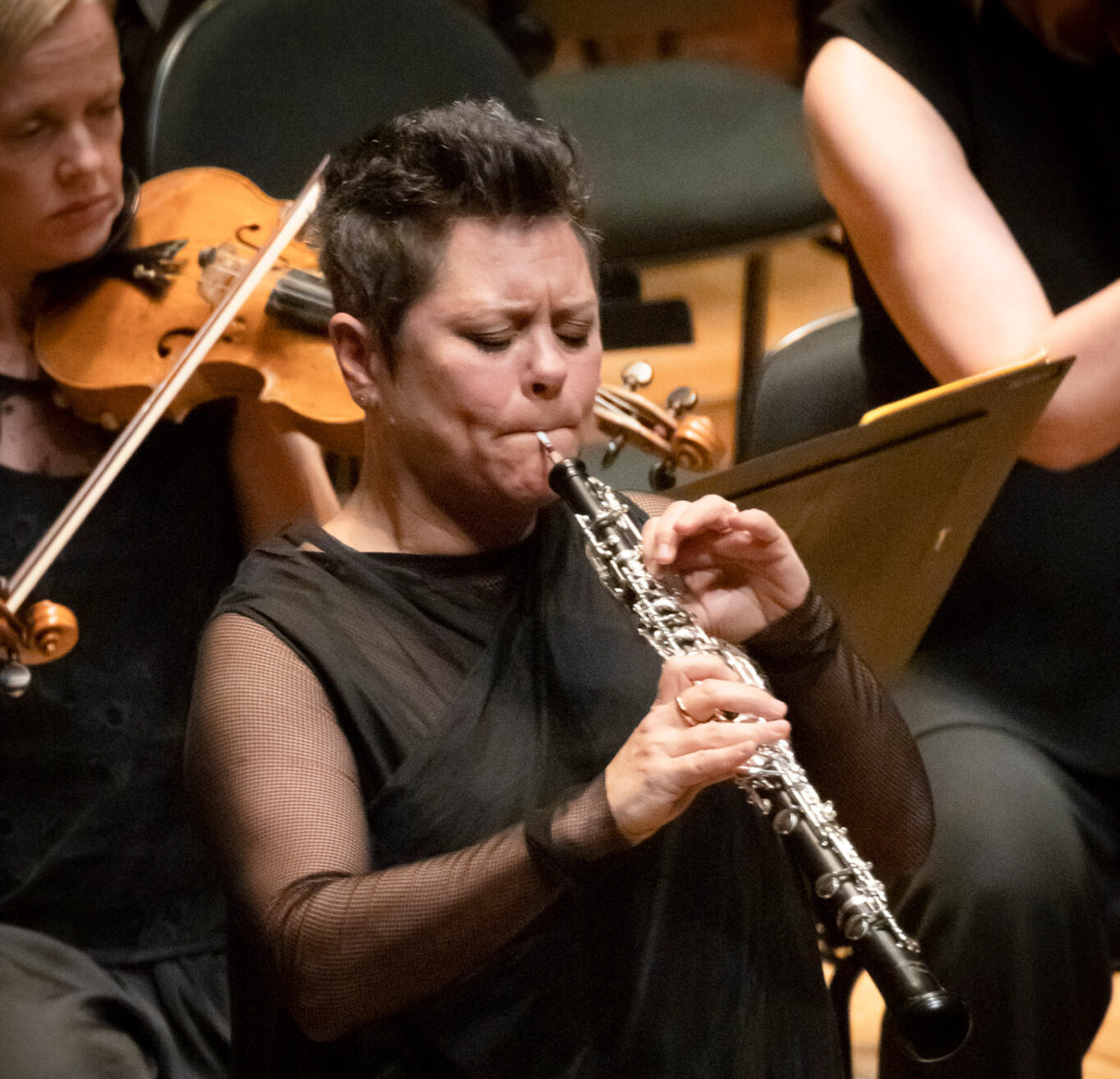 Diana Doherty performs Ross Edwards
CELEBRATING ROSS EDWARDS
Celebrate the music of Ross Edwards, one of our most prominent composers, and his unique soundworld that draws on Australia's natural life and landscape.

Adult tickets from $40, concessions available
Reserve
Premium
A
B
C
D
Adult

Adult

Premium$130.00

A$115.00

B$90.00

C$59.00

D$40.00
Student

Student

Premium$130.00

A$104.00

B$82.00

C$54.00

D$40.00
Pensioner

Pensioner

Premium$130.00

A$104.00

B$82.00

C$54.00

D$40.00
Under 35

Adult

Under 35$130.00

A$115.00

B$60.00

C$60.00

D$40.00
Child

Child

Premium$130.00

A$115.00

B$60.00

C$60.00

D$40.00
**Booking fee of $8.95 may apply.
Ross Edwards is one of our nation's most prominent composers. His writing has drawn inspiration from Australia's natural life and landscape to present a unique vision of place.
In this special event celebrating Ross Edwards' 80th birthday, Chief Conductor Simone Young presents a performance in light, sound and movement at the superb Concert Hall.
Ross Edwards' Oboe Concerto was created especially for the Sydney Symphony and our Principal Oboe Diana Doherty in 2002, inspired by her virtuosity and richly expressive playing. It's a dynamic work in three movements that tells stories of the natural world, cultures colliding, love and dance. Layering Western musical styles over bird calls and traditional Australian sounds, it provides a stunning, glowing representation of our land.
Continuing this rich and enduring partnership, the Sydney Symphony has commissioned a new work by this esteemed Australian composer for this concert.
Edwards' music often draws inspiration from the beauty of nature, and in Ralph Vaughan Williams' buoyant, optimistic and lush Eighth Symphony, with its depiction of England's green and pleasant land, we find a clear musical connection. Personally chosen by Simone Young to contrast with the Australian landscapes so redolent in Ross Edwards' music, it is a perfect companion in this celebratory concert.
Program
PEGGY POLIAS Arachne*
50 Fanfares Commission
ROSS EDWARDS Oboe Concerto, Bird Spirit Dreaming
ROSS EDWARDS New Work
VAUGHAN WILLIAMS Symphony No.8
*Peggy Polias' Arachne was made possible through the Sydney Symphony Orchestra's 50 Fanfares Project and was commissioned by the Sydney Symphony Orchestra, supported by Peter M Howard.
Artists
SIMONE YOUNG conductor
DIANA DOHERTY oboe