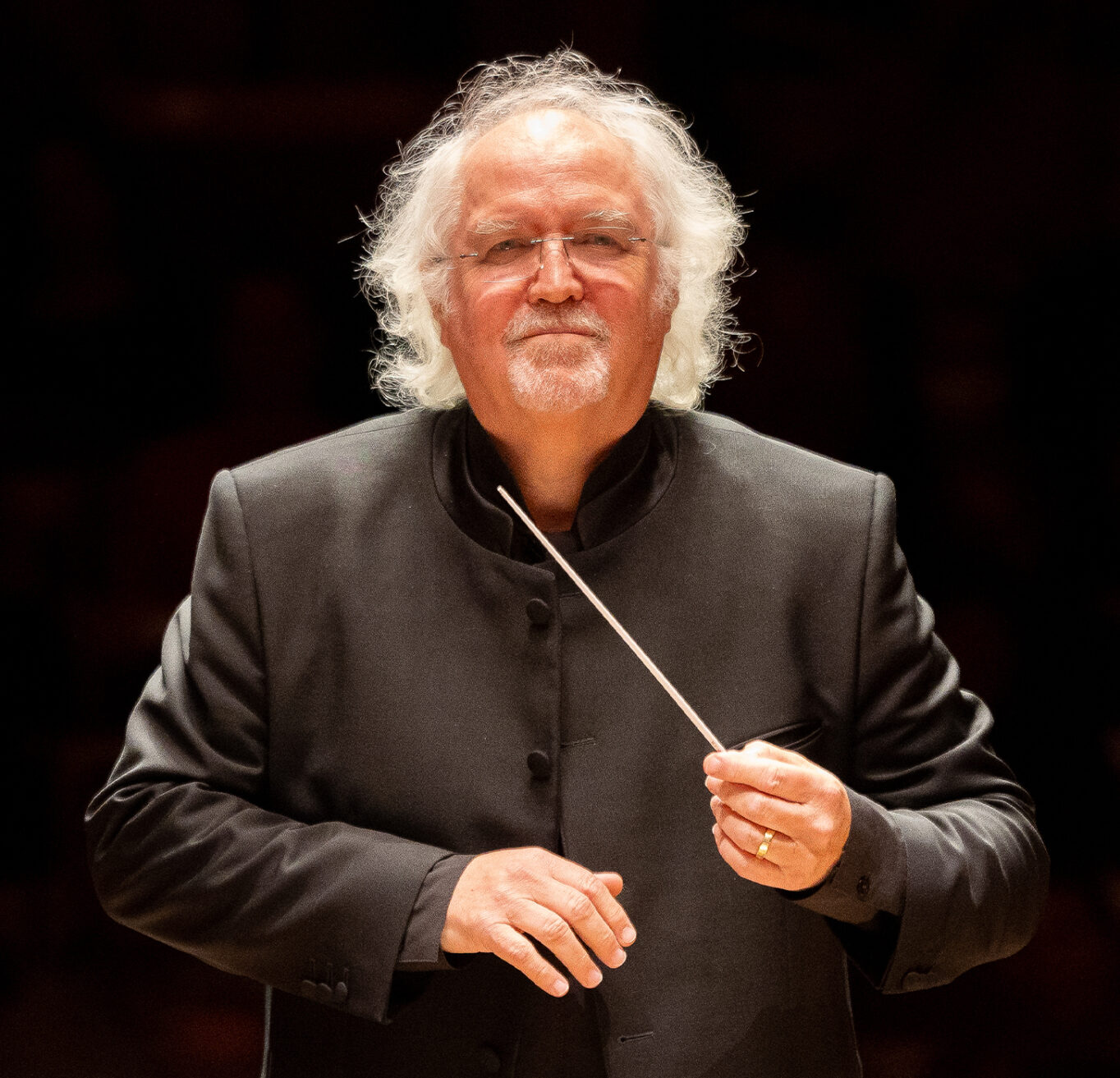 Donald Runnicles conducts The Protecting Veil
An exquisite universe
Principal Guest Conductor Sir Donald Runnicles has created a program of inspiring, uplifting music for the spirit, with works by Wagner, Tavener and Mendelssohn.

You can include this concert as part of a 2024 Create Your Own Package and save up to 10%*!
Adult tickets from $50, concessions available
Reserve
Premium
A
B
C
D
Adult

Adult

Premium$145.00

A$115.00

B$75.00

C$65.00

D$50.00
Student

Student

Premium-

A$98.00

B$65.00

C$55.00

D-
Pensioner

Pensioner

Premium-

A$104.00

B$70.00

C$60.00

D-
Under 35

Adult

Under 35-

A$104.00

B$70.00

C$60.00

D-
Child

Child

Premium-

A$98.00

B$65.00

C$55.00

D-
*Booking fee of $8.95 may apply
John Tavener was one of the most inspired geniuses of the late 20th century.
Deeply connected to ancient traditions, he dedicated his life to expressing beauty and truth through music. In The Protecting Veil he created an exquisite universe, awe-inspiring and intensely beautiful. Full of delicate, weightless chords that float over the concert hall.
English cellist Matthew Barley is the ideal soloist for this deeply touching meditation for cello and orchestra, his recent recording of it praised as a 'performance of great tenderness and eloquence' by BBC Music Magazine.
Wagner's 'Good Friday Spell' from Parsifal is the ideal way into this program. A bright and ecstatic celebration of life and the world, the triumphant sound of the brass is enchanting and delightful. After the contemplation of Tavener, Mendelssohn's triumphant Fifth Symphony is the perfect way to send you back out into the world.
This is transformative music that touches the soul and lifts the spirits.
Program
WAGNER Parsifal: Act 3: Good Friday Spell
TAVERNER The Protecting Veil
MENDELSSOHN Symphony No.5, Reformation
Artists
DONALD RUNNICLES conductor
MATTHEW BARLEY cello

Special Event in 2024
Add on any Special Event to your Series Pack and receive a 30% discount* on the Special Event concert price. Just one of the benefits of being a 2024 Season subscriber.