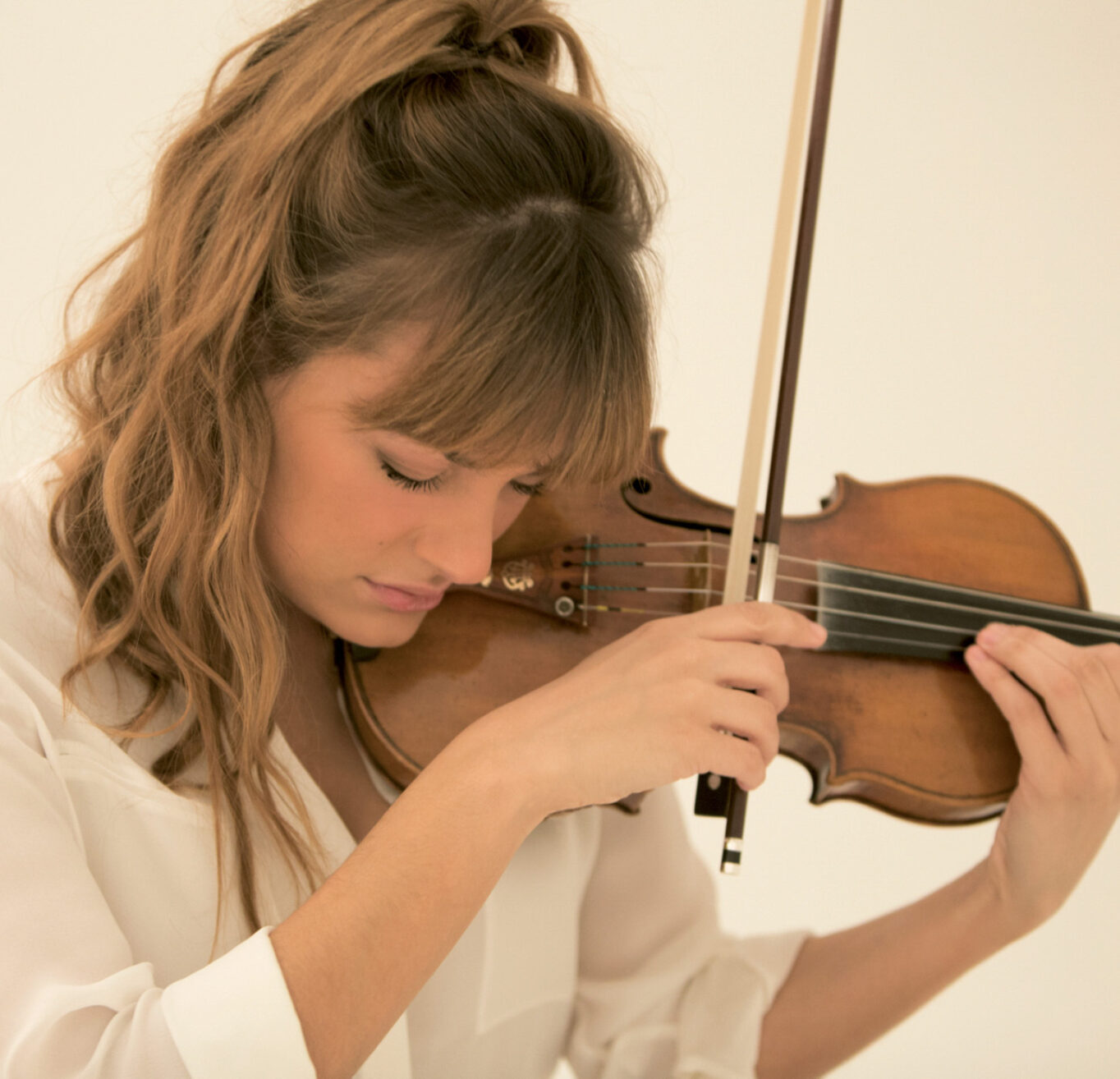 Nicola Benedetti performs Marsalis
WYNTON MARSALIS' VIOLIN CONCERTO
Grammy Award-winning violinist Nicola Benedetti performs a new concerto by Wynton Marsalis, celebrating the genius of performer and composer.

Adult tickets from $42, concessions available
Reserve
Premium
A
B
C
D
Adult

Adult

Premium$129.00

A$115.00

B$79.00

C$59.00

D$42.00
Student

Student

Premium-

A$104.00

B$71.00

C$53.00

D-
Pensioner

Pensioner

Premium-

A$104.00

B$71.00

C$53.00

D-
Under 35

Adult

Under 35-

A-

B$45.00

C$45.00

D-
*Booking fee of $8.95 may apply.
Duration
Latecomers might be admitted during a suitable break in the performance and will be guided to first available seats. This concert will conclude at approximately 10pm (3:30pm Thursday).
Pre-Concert
Join us for the pre-concert talk 45 minutes before the performances in the Northern Foyer, by Yvonne Frindle.
Program Book
Behind every great piece is a great story. Have a read through the program book to get all the details.
In an Australian first, Grammy Award-winning violinist Nicola Benedetti brings her brilliant technique and grace to the music of Wynton Marsalis, one of America's most captivating composers.
A jazz legend, Marsalis has created a violin concerto that brings together the genius of performer and composer. Jazz, blues and fiddle music – feel the fresh, foot-stomping spirit of America come alive at the Sydney Opera House.
As a teenager, Marsalis was captivated by Stravinsky's genre-busting, incandescent writing. Inspired by folk stories, the dreamlike The Firebird is one of the Russian composer's most famous creations, still seductive and thrilling more than a century after its premiere. From near silence, darkness and mystery transform into a soaring melody within its opening minutes. The dark magic of an evil sorcerer hangs over each note, until he is at last vanquished as the work's finale blazes like a sunrise of joy.
Program
ADAMS Short Ride in a Fast Machine
MARSALIS Violin Concerto
STRAVINSKY The Firebird (complete)

Artists
KAREN KAMENSEK conductor
NICOLA BENEDETTI violin