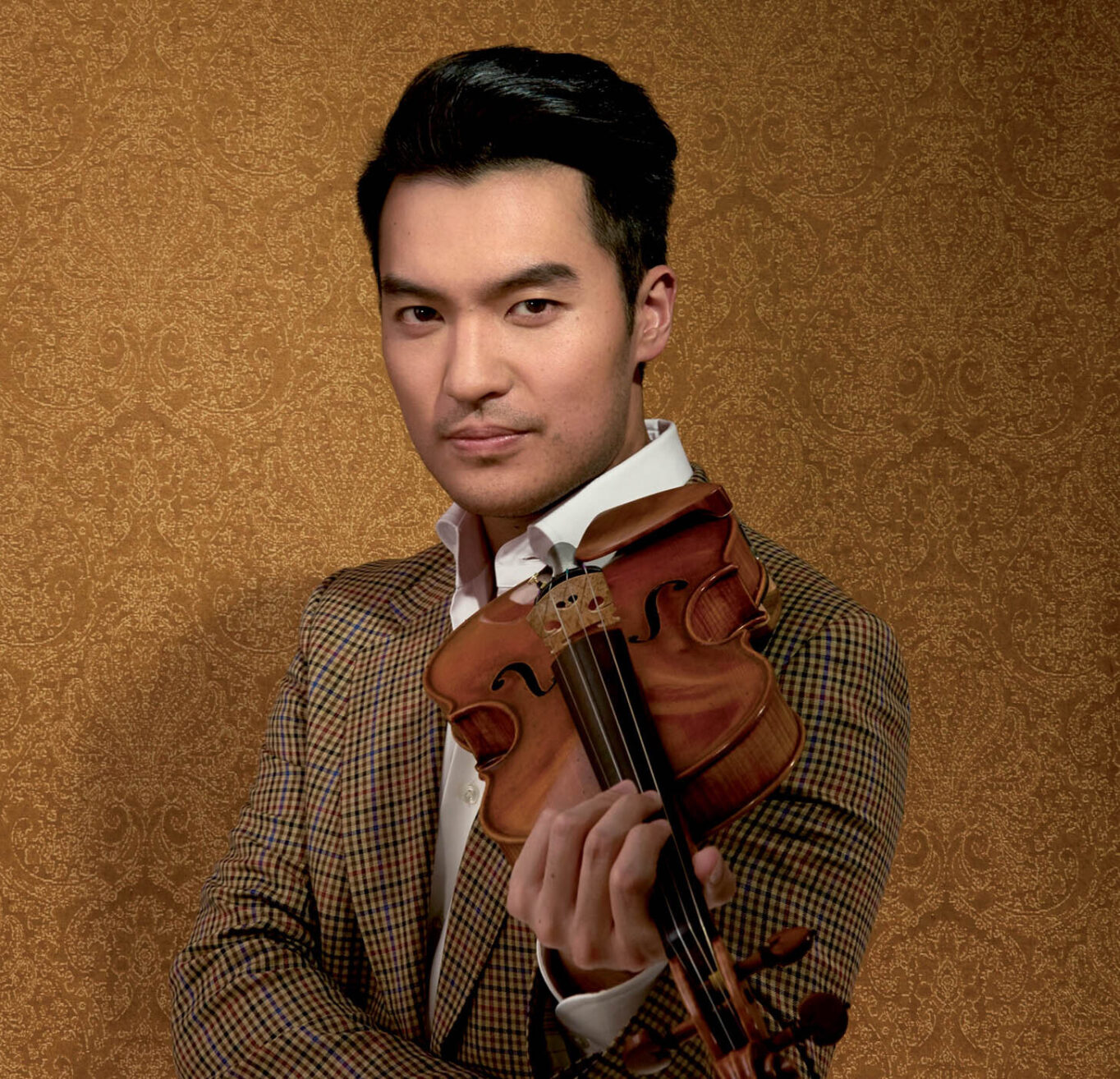 Play with Ray
BACH'S DOUBLE VIOLIN CONCERTO
Three emerging violinists experience a dream come true – performing Bach's extraordinary Double Concerto at the Sydney Opera House, alongside star violinist Ray Chen.

Adult tickets from $61, concessions available
Reserve
Premium
A
B
C
D
Adult

Adult

Premium$151.00

A$131.00

B$101.00

C$81.00

D$61.00
Student

Student

Premium$151.00

A$119.00

B$92.00

C$74.00

D$61.00
Pensioner

Pensioner

Premium$151.00

A$119.00

B$92.00

C$74.00

D$61.00
Under 35

Adult

Under 35$151.00

A$131.00

B$60.00

C$60.00

D$61.00
Child

Child

Premium$151.00

A$131.00

B$60.00

C$60.00

D$61.00
*Booking fee of $8.95 may apply.
Ever dreamed of performing on the stage of the Sydney Opera House Concert Hall?
Presented by the Sydney Symphony and Ray Chen, Play with Ray will make that dream a reality for three emerging violinists.
Together, they'll perform Bach's extraordinary and dramatic Concerto for Two Violins, with each violinist featuring in one movement alongside Ray Chen. Bach's beautiful interweaving melodies and cascading passages will allow each violinist their moment to shine.
Ray Chen will also dazzle audiences as soloist in The Four Seasons of Buenos Aires, which blends tango-inspired melodies by Piazzolla with influences of Vivaldi's famous Four Seasons. Alongside arrangements of favourite tunes for violin and orchestra, this concert is sure to be a dazzling experience for anyone who loves the violin.
Program
BARBER Adagio for Strings
JS BACH Concerto in D minor for Two Violins
PIAZZOLA arr. DESYATNIKOV The Four Seasons of Buenos Aires
COWAN arr. CHEN Waltzing Matilda
CHEN after SATIE Satiesfaction
Artists
TIANYI LU conductor
RAY CHEN violin
Add this Special Event to any Series Pack purchase and get 20% off.
Beautiful, inspiring music from the greatest composers of all time, this is our 2023 Season.
A season that will transport your heart, mind, and spirit.