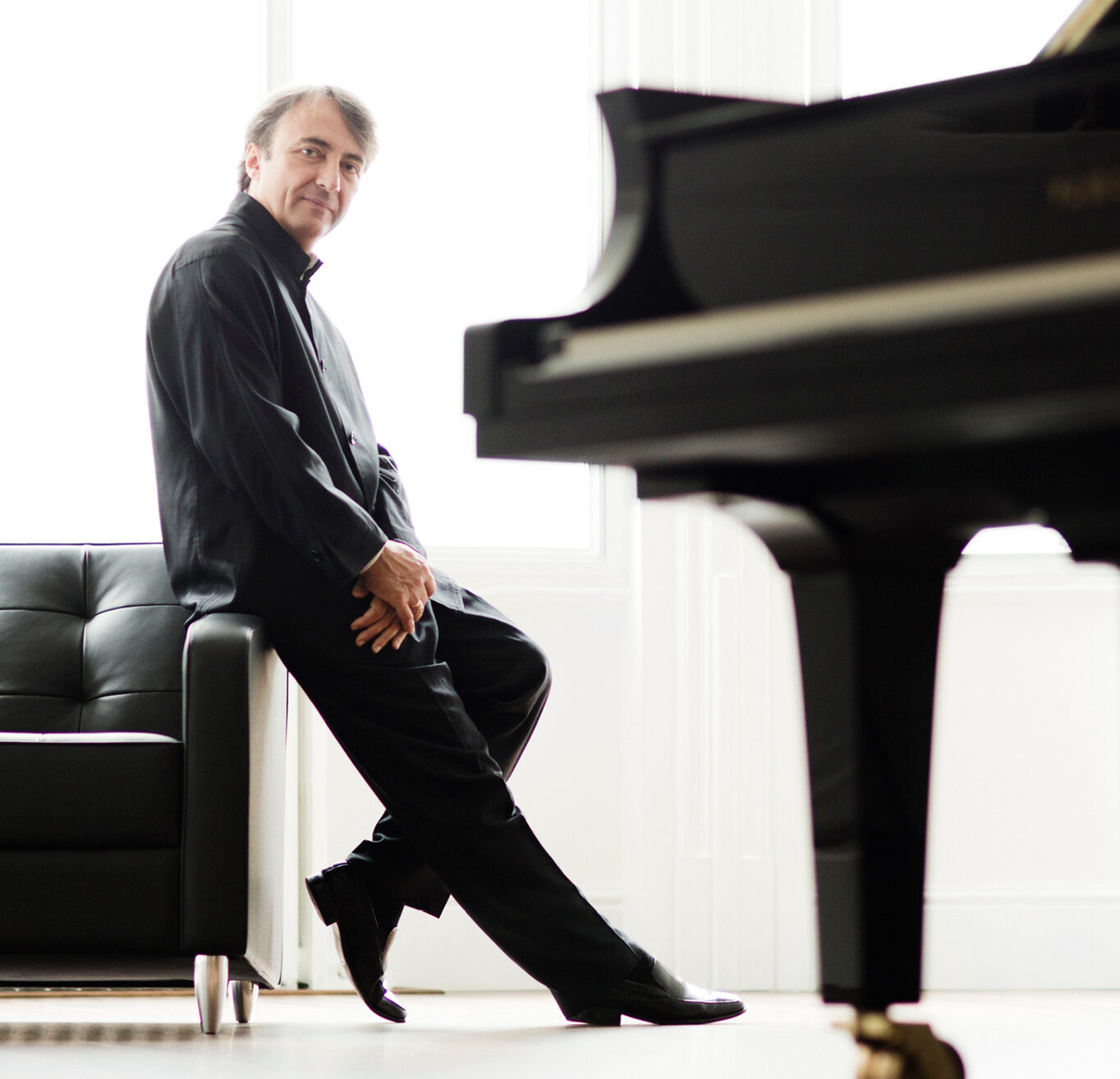 Ravel's Piano Concerto
Colourful Sounds
Jean-Efflam Bavouzet brings his technical versatility and flair to Ravel's colourful Piano Concerto in G.
Duration
The concert will conclude at approximately 10pm.
Pre-Concert Talk
Join us for the pre-concert talk 45 minutes before the performances in the Northern Foyer, by Genevieve Lang.
Program Book
Behind every great piece is a great story. Have a read through the program book to get all the details.
Through whirling clouds, waltzing couples may be faintly distinguished… So writes Ravel in his preface to La valse.
A piece inspired by the waltzes of 19th century imperial Vienna and subsequently coloured by the experience of WWI, it remains a "waltz to end all waltzes."
Ravel's Piano Concerto in G is infused with the spirit of American jazz after his 1928 tour of the US. The work's demand for technical versatility and flair make it the perfect showcase for French pianist Jean-Efflam Bavouzet.
Written a century earlier, Hector Berlioz's Symphonie fantastique was completely revolutionary. A poet's dream made into music, it unfolds the story of a musician grappling with unrequited and obsessive love. Ending in a gathering of witches, this great musical drama still has the power to surprise and even astonish.
PROGRAM
RAVEL La valse
RAVEL Piano Concerto in G
CHLOÉ CHARODY My Australia*
50 Fanfares Commission
BERLIOZ Symphonie fantastique

*Chloe Charody's My Australia was made possible through the Sydney Symphony Orchestra's 50 Fanfares Project and was commissioned by the Sydney Symphony Orchestra, supported by the members of the Vanguard Patrons Program.
ARTISTS
PIETARI INKINEN conductor
JEAN-EFFLAM BAVOUZET piano
SAFETY IS OUR PRIORITY
The Sydney Symphony will continue to apply NSW Public Health Orders related to live performance venues. New conditions of entry for all venues and performances may apply.