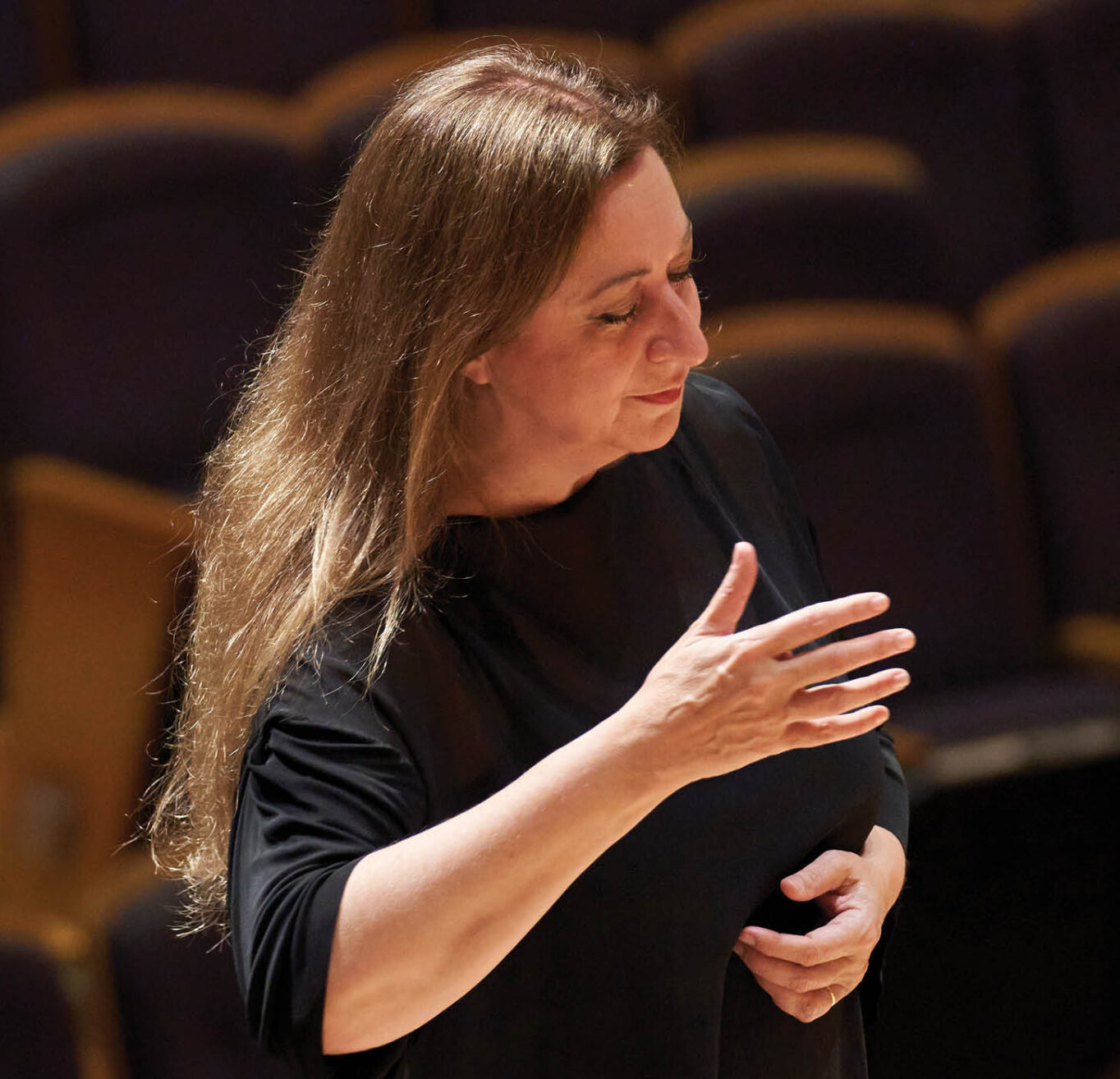 Simone Young conducts Mahler 2
Celebrating the Concert Hall
To celebrate a season of new beginnings, we turn to Mahler's mighty Second Symphony with our new Chief Conductor, Simone Young.
**Booking fee of $8.95 may apply
Mahler worked on this symphony in Hamburg as musical director for the Hamburg State Opera – the same company for which Simone Young recently held the same position.
Popularly known as the Resurrection Symphony, it's one of Mahler's best known and most celebrated. A powerful, soul-shaking landscape of sound. A passionate and expansive journey that would eventually, in Mahler's words, raise "to the highest heights."
It's a major endeavour and Mahler's extraordinary use of voice adds an emotional intensity to the experience that delivers on his intentions. This is the perfect work to mark our return to one of the world's most famous concert halls.
An exciting new work from First Nations composer William Barton also marks the spirit of the occasion and the site of our celebration.
PROGRAM
WILLIAM BARTON Fifty Fanfares Commission
MAHLER Symphony No.2, Resurrection

ARTISTS
SIMONE YOUNG conductor
NICOLE CAR soprano
MICHELLE DeYOUNG mezzo-soprano
SYDNEY PHILHARMONIA CHOIRS
THE SYDNEY CHILDREN'S CHOIR
GONDWANA INDIGENOUS CHILDREN'S CHOIR
SAFETY IS OUR PRIORITY
The Sydney Symphony will continue to apply NSW Public Health Orders related to live performance venues. New conditions of entry for all venues and performances may apply.