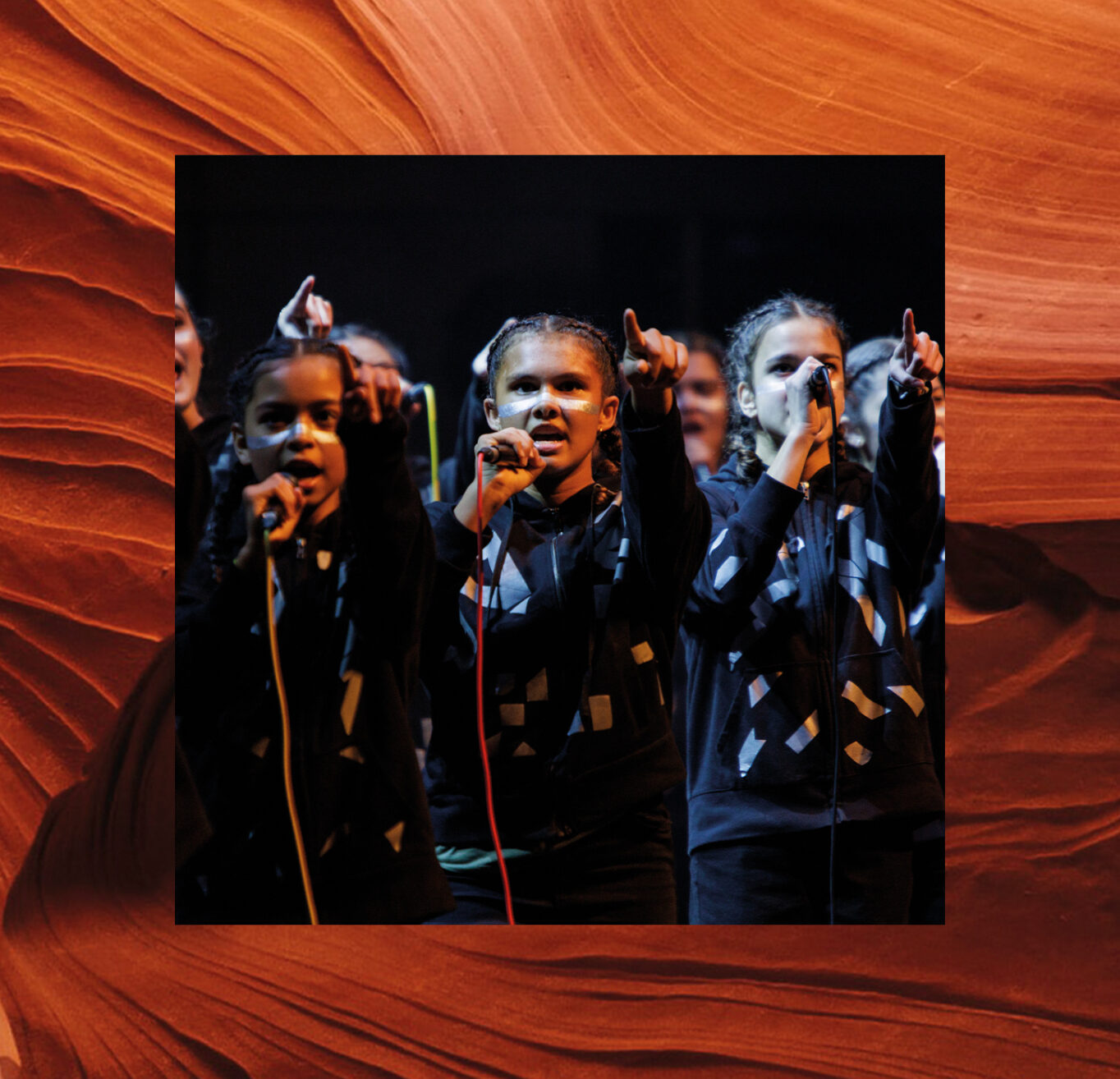 Spinifex Gum & the Sydney Symphony
POWERFUL & UPLIFTING
Experience the high energy and impact of this hauntingly beautiful new project that highlights the injustices faced by Indigenous Australians.

Adult tickets from $49, concessions available
Reserve
Premium
A
B
C
D
Adult

Adult

Premium$89.00

A$79.00

B$69.00

C$59.00

D$49.00
Student

Student

Premium-

A$71.00

B$62.00

C$53.00

D-
Pensioner

Pensioner

Premium-

A$71.00

B$62.00

C$53.00

D-
*Booking fee of $8.95 may apply.
Duration
Latecomers might be admitted during a suitable break in the performance and will be guided to first available seats. This concert will conclude at approximately 8:30pm.
Pre-Concert
There will be no pre-concert talk prior to this performance commencing.
Program Book
Behind every great piece is a great story. Have a read through the program book to get all the details.
Sydney Symphony Presents
Spinifex Gum combines the beauty of a choir of young Indigenous female singers from Far North Queensland and the Torres Strait with contemporary songwriting that speaks to issues of our time.
This is a unique collaboration between Marliya of Gondwana Choirs and Felix Riebl and Ollie McGill of The Cat Empire. In this breathtaking concert, their unique blend of choral music, contemporary song and dance combine with the power of the Sydney Symphony in a performance like you've never seen before.
High energy, high impact, and hauntingly beautiful, this fearless music lays bare the injustices faced by Indigenous Australians and shines a light on the strength of those who fight for their community.
"...entertaining...compelling, and the music carries its own cosmic energy." (Sydney Morning Herald)
Artists
AARON WYATT conductor
MARLIYA choir

ROSS IRWIN, FELIX RIEBL, OLLIE MCGILL arrangements
FELIX RIEBL composer
LYN WILLIAMS am choral director
DEBORAH BROWN choreography
This concert is generously supported by Oranges & Sardines Foundation