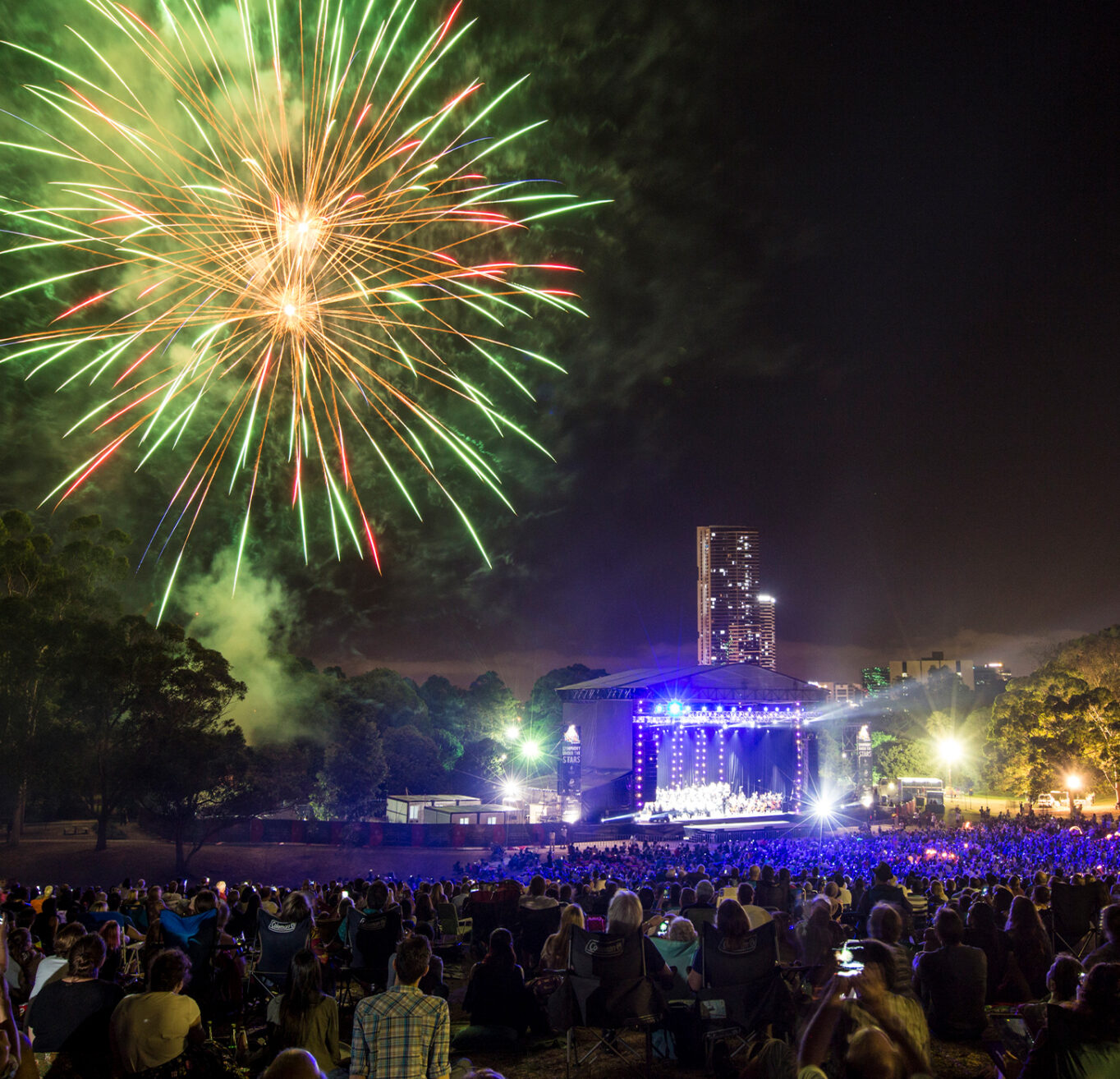 Sydney Symphony Under the Stars
IN PARTNERSHIP WITH SYDNEY FESTIVAL
One of the most popular annual traditions in the Sydney Festival calendar has happily been rescheduled. The ultimate al fresco get-together, Sydney Symphony Under the Stars, will now take place on Saturday 26 March 2022.
Performance Date
Saturday 26 March, 7pm
Venue
The Crescent, Parramatta Park
Free Event
Ticketing is not required for this free event.
Led by celebrated conductor Benjamin Northey, the world-class Sydney Symphony Orchestra marks its 90th Anniversary with a program ranging from canonical greats like Dvořák and Mozart, to a selection of heart-stirring John Williams film classics from ET to Indiana Jones.
All building towards a dramatic finale – Beethoven's Symphony No.5, accompanied by a dazzling splash of fireworks. Sydney Symphony Under the Stars is an unforgettable night of companionship and orchestral classics under the starlit canopy of an Autumn evening.

Program
Sydney Symphony Under the Stars is presented by Sydney Festival in partnership with Sydney Symphony Orchestra and Parramatta Park Trust.
DVOŘÁK Carnival Overture
TRADITIONAL arr. Li Jasmine Flower
MOZART Clarinet Concerto
ELENA KATS-CHERNIN Alexander Rag
JOHN WILLIAMS
ET: Flying Theme
Star Wars: Leia's Theme
Indiana Jones & Raiders of the Lost Ark: Raiders March
(Interval 20 mins)
BEETHOVEN Symphony No.5

Artists
BENJAMIN NORTHEY conductor
FRANCESCO CELATA clarinet
In Partnership with