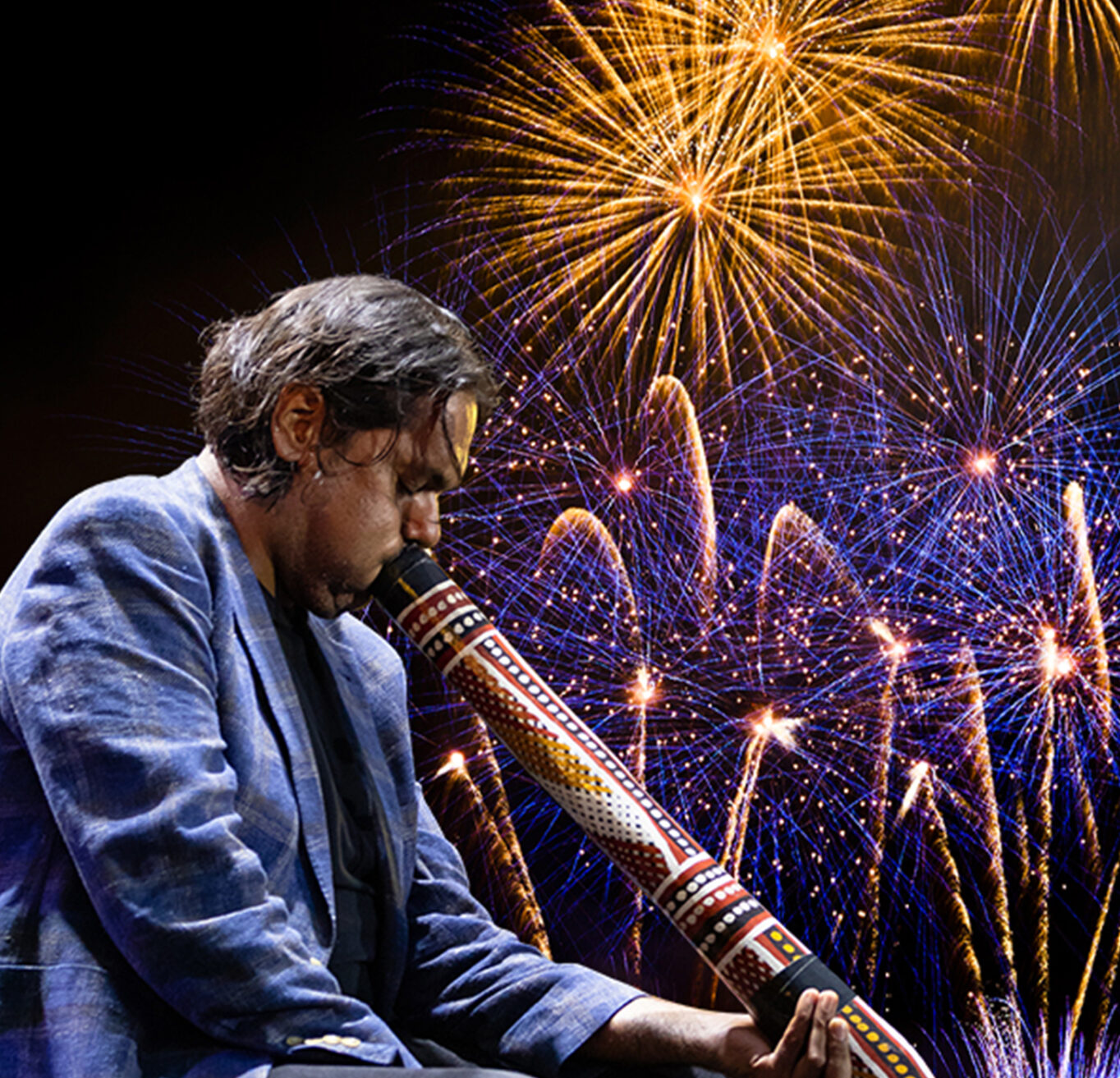 Sydney Symphony Under the Stars
Pictures in the Sky
A soaring new program for a Festival favourite.
Venue
The Crescent, Parramatta Park
The starlit summer concert you love is back with a soaring new program to lift this park picnic into the stratosphere.
This year, Sydney Symphony Under the Stars: Pictures in the Sky will showcase the didgeridoo magic of William Barton, joined by Aunty Delmae Barton, Véronique Serret and Iva Davies AM , and the transportative sitar playing of Anoushka Shankar. All in collaboration with Sydney Symphony Orchestra and guest conductor Benjamin Northey, who will bring it home with traditional classics and a big sparkly bang.
Program
ANOUSHKA SHANKAR arr. BUCKLEY Between Us (Selections)
WILLIAM BARTON & VÉRONIQUE SERRET orch. GRISWOLD Bush(fire) Requiem
IVA DAVIES arr. FOREMAN Great Southern Land
JOHN WILLIAMS ET Adventures on Earth
ELLA MACENS Release
JAMES HORNER Apollo 13: Main Title
STRAUSS On the Beautiful Blue Danube
MUSSORGSKY Pictures at an Exhibition: Baba Yaga & The Great Gate of Kiev
Artists
BENJAMIN NORTHEY conductor
ANOUSHKA SHANKAR sitar
WILLIAM BARTON didgeridoo
AUNTY DELMAE BARTON song woman and lyricist
VÉRONIQUE SERRET violin, voice
IVA DAVIES vocals

Presenting Partners