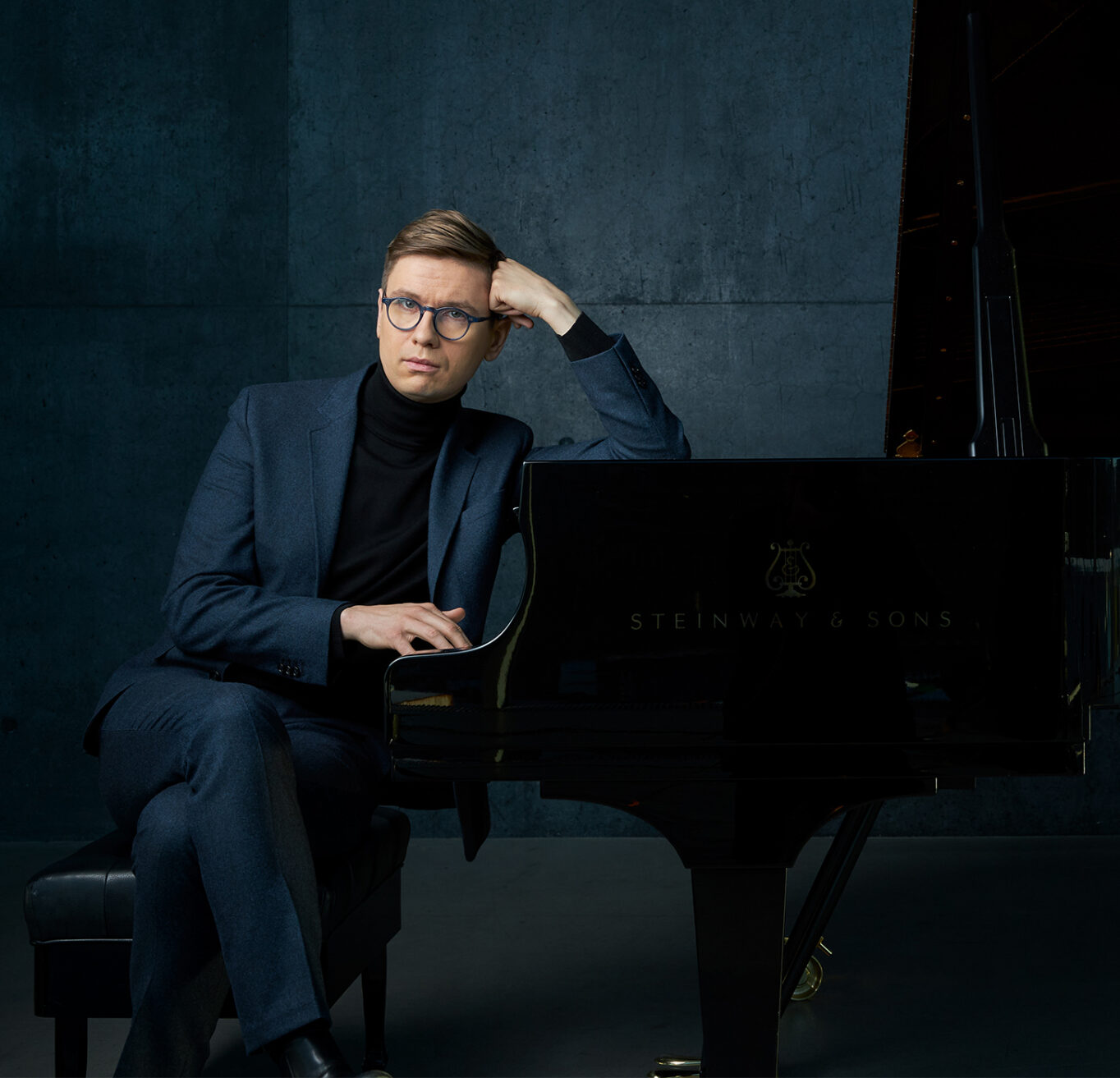 Víkingur Ólafsson performs Bach's Goldberg Variations
A stunning musical journey
In his first Australian appearances, Víkingur Ólafsson performs Bach's complete Goldberg Variations at the Sydney Opera House Concert Hall — a fitting space for a phenomenal work. And such incredible talent.

You can include this concert as part of a 2024 Create Your Own Package and save up to 10%*!
Adult tickets from $40, concessions available
Reserve
Premium
A
B
C
D
Adult

Adult

Premium$110.00

A$95.00

B$60.00

C$50.00

D$40.00
Student

Student

Premium-

A$67.00

B$45.00

C$40.00

D-
Pensioner

Pensioner

Premium-

A$86.00

B$54.00

C$45.00

D-
Under 35

Adult

Under 35-

A$81.00

B$51.00

C$43.00

D-
Child

Child

Premium$94.00

A$57.00

B$45.00

C$40.00

D-
*Booking fee of $8.95 may apply
'Bach at the keyboard has rarely sounded so fresh, expressive and joyous.' – Sunday Times
Since bursting onto the international scene in 2017, Ólafsson has taken the world by storm, combining a contemporary sensibility with flawless technique.
Bach's Goldberg Variations are gorgeously enigmatic musical gems, and Ólafsson makes them sparkle. No matter how many times you turn this work over, how many times you hold it up to the light, there's always more to discover.
A gentle theme opens the work, followed by thirty short variations, each overflowing with experimentation and daring. A universe of musical possibility. The finale is marked by a return to the beginning. After a journey of transformations, textures and harmonies, we are the ones who have arrived alongside the artist. It's a breathtaking conclusion to a remarkable experience with a pianist of supreme musical intelligence and style.
Program
JS BACH Goldberg Variations
Artists
VÍKINGUR ÓLAFSSON piano
Add this concert on to your 2024 Season Series Pack
Series Pack subscribers unlock our Bonus Concerts at a great price. Purchase a Premium Reserve ticket for $75 or a B Reserve ticket for $50. Just one of the benefits of being a 2024 Season subscriber.