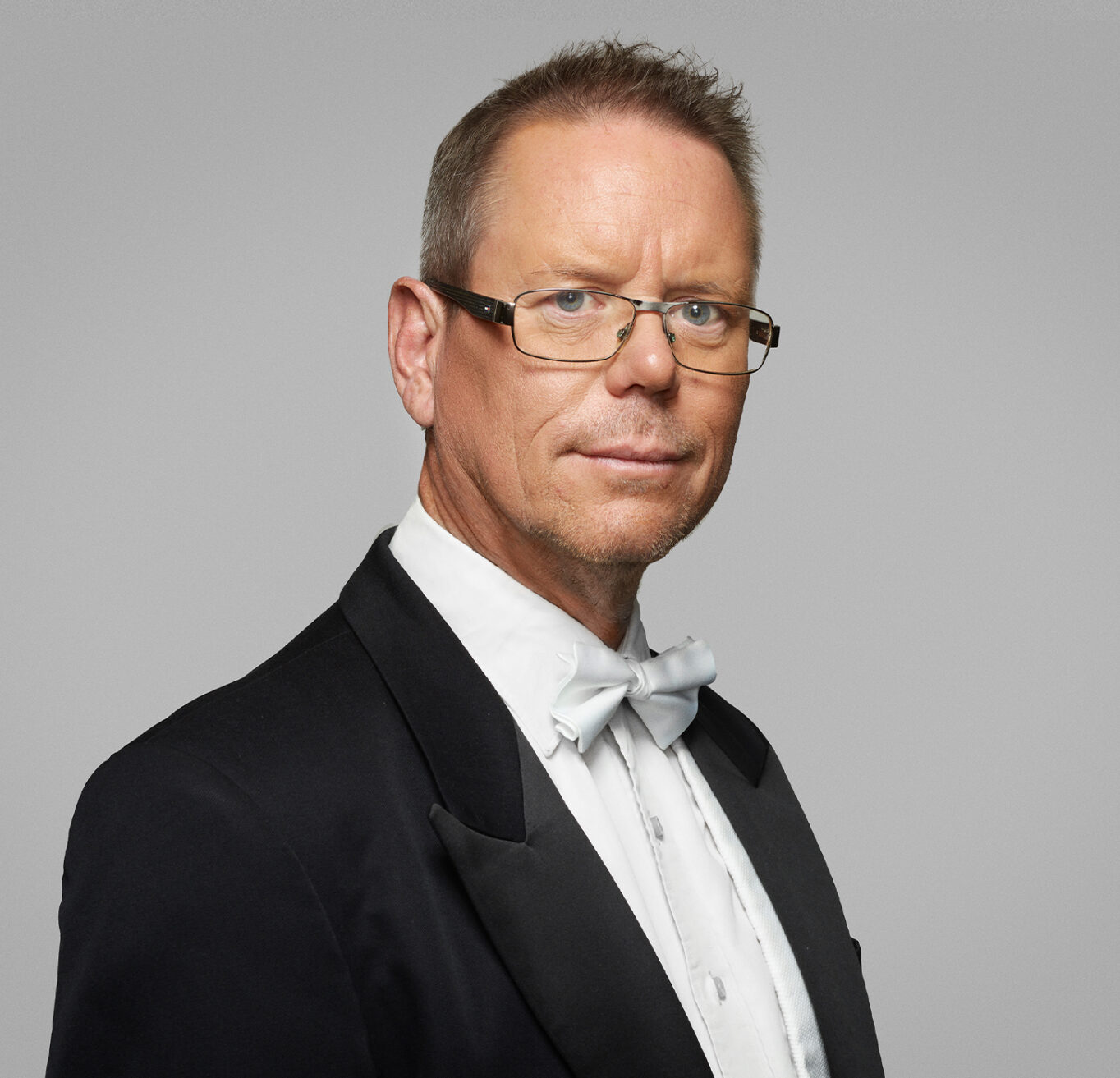 Anthony Heinrichs
Trumpet
Biography
Anthony Heinrichs was born in Perth in 1970 and began playing the trumpet at the age of ten. He studied with Kim Harrison at Hale School, winning several awards, and at the age of 14 he became one of the youngest members of the West Australian Youth Orchestra.
He studied at the Western Australian Conservatorium of Music with Kevin Johnson, and received his Bachelor's degree in 1991. During this time, he worked regularly with the West Australian Symphony Orchestra, performing the Arutiunian Trumpet Concerto, and giving the Australian premiere of Dialogue for Trumpet and Orchestra by Wayne Senior.
Between 1990 and 1993, he played principal trumpet with the Australian Youth Orchestra and Camerata Australia and toured nationally and internationally with these orchestras. He studied with Daniel Mendelow in Canberra, and was Principal Trumpet of the Canberra Symphony Orchestra from 1993 to 1994. He acted as Principal Trumpet at the Pacific Music Festival in Sapporo, Japan, where he studied with members of the Vienna Philharmonic and London Symphony orchestras, and travelled to Karlsruhe, Germany, in 1999 to study with Reinhold Friedrich.
A member of Sydney Brass, he gave the premiere of Joe Wolfe's Trumpet Concerto in 2003, and has performed at the Arcadia Music Festival, with the Frankfurt and Saarbrucken radio symphony orchestras, and as Principal Cornet with the Australian Opera and Ballet Orchestra.
He has taught at St Andrews Cathedral School and the Sydney and Newcastle conservatoriums, and was featured in the Visiting Artist Programme at Hale School in 2008.
Anthony Heinrichs joined the Sydney Symphony Orchestra in 1995.