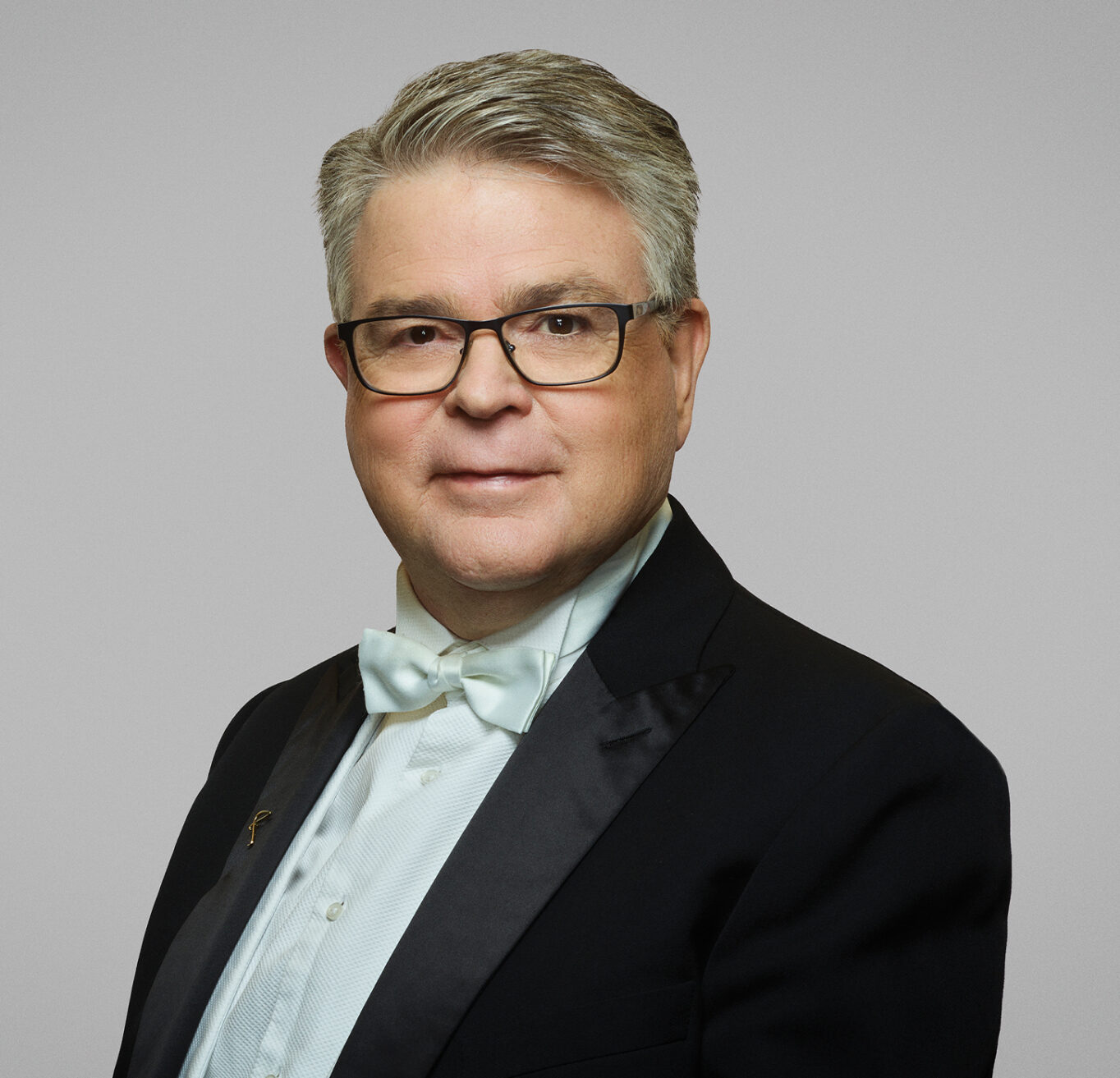 Scott Kinmont
Associate Principal Trombone
Audrey Blunden Chair
Biography
Since winning the position of Associate Principal Trombone with the Sydney Symphony Orchestra at the age of 20, Scott Kinmont has established himself as one of Australia's leading brass players and teachers. He was previously Principal Trombone of the Tasmanian Symphony Orchestra and he has performed with orchestras throughout Australasia and in Europe, and is a member of the Australian World Orchestra.
As a soloist, he holds the unusual distinction of winning international solo competitions on both the trombone and the euphonium – the UMI International Trombone Competition in the US in 1993 and the Tubamania International Euphonium Competition held in Australia in 1999. He has appeared as a soloist with brass bands, orchestras and big bands, and in 2008 he made his debut as a soloist with the Sydney Symphony Orchestra, performing Lee Bracegirdle's Euphonium Concerto, written for him.
An enthusiastic chamber musician, he is a member of the Australian Brass Quintet and has performed with many of Australia's leading chamber and contemporary music ensembles. A founding member of the Sydney Ophicleide Quartet and the New Holland Sackbut Ensemble, he has also performed and directed original instrument ensembles on sackbut (Renaissance trombone), serpent and ophicleide. He has also embarked on a conducting career, conducting the Tasmanian Symphony Orchestra Brass Ensemble in 2017.
Scott Kinmont has held teaching posts at Sydney University, Canberra School of Music and Sydney Conservatorium, was guest lecturer in euphonium at Northwestern University in Chicago (2012–13) and is currently on the faculty of the Australian National Academy of Music in Melbourne.
Born in Brisbane, he initially studied with James Hartingdon through the Queensland Education Department Instrumental Programme, before continuing studies at the Queensland Conservatorium of Music with Arthur Middleton. He concluded his studies at the Australian National University in Canberra with Michael Mulcahy, and subsequently completed a Master of Music degree at Northwestern University with Michael Mulcahy and Charles Vernon. He has also undertaken studies with current and former members of the Chicago Symphony Orchestra, New York Philharmonic, Berlin Philharmonic and Los Angeles Philharmonic.