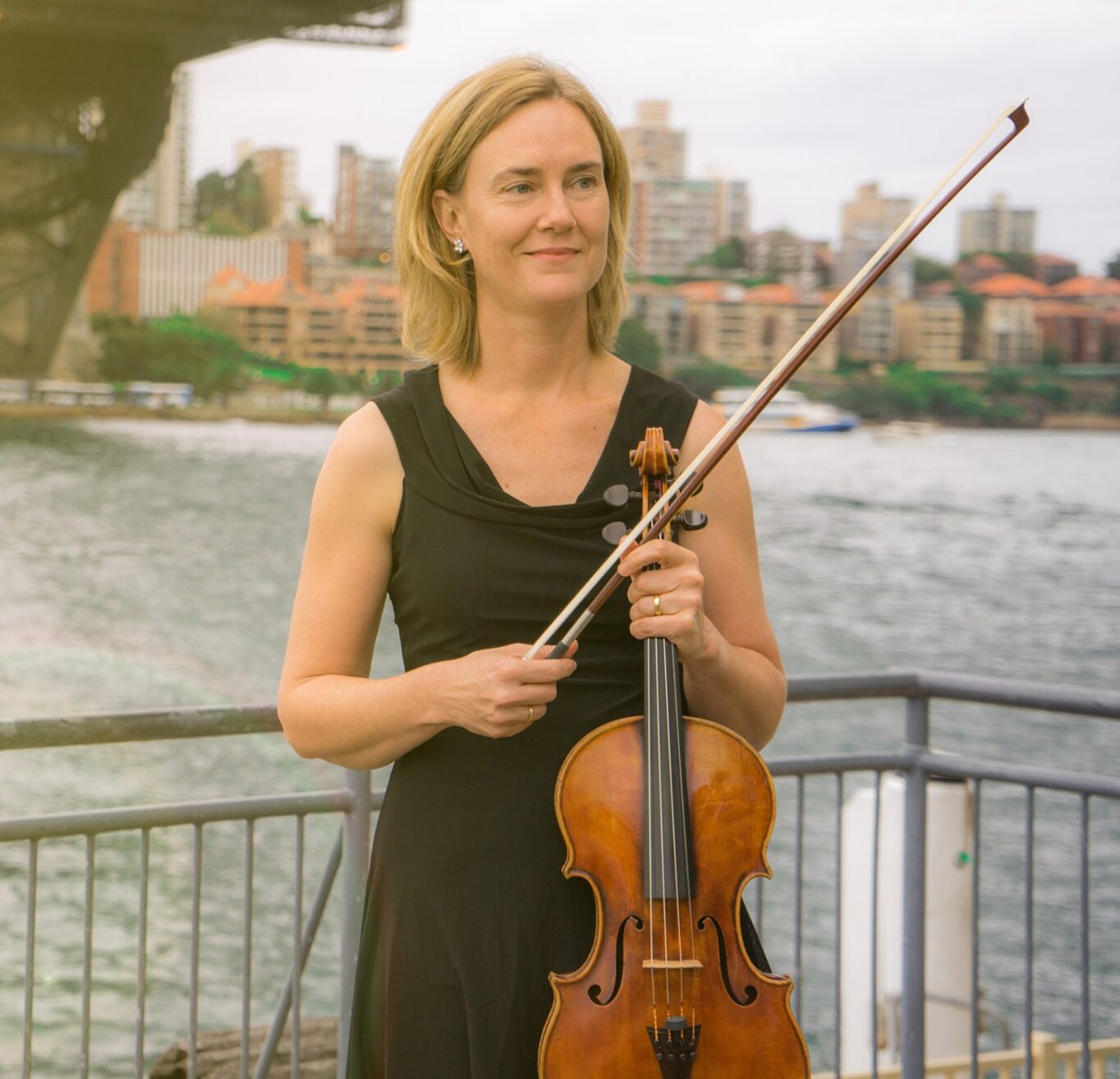 A Tale of Two Rosys: The History of my Viola
06 July, 2020
The Sydney Symphony Orchestra's return to the Sydney Town Hall this year was welcomed by many in our audience as an opportunity to reminisce about the Orchestra's early days in that building.
Written by Sydney Symphony violist, Rosemary Curtin
Many subscribers reported starting their lifelong journey with us as youngsters attending the 1950s Town Hall Prom concerts. Some of our subscribers remember even a decade or so earlier accompanying their parents to concerts in the 1930s and 1940s.
Hearing some of these stories from our audience got me thinking about the musicians who've gone before us as members of the Sydney Symphony. One in particular captured my imagination: Rosalind (Rosy) Gumpertz, one of the original members of the Orchestra – and the first owner of my viola.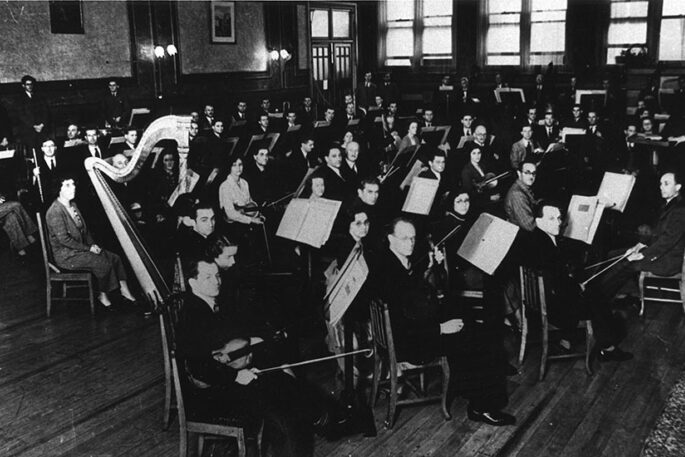 This instrument was made for Rosy in 1930 by A.E. Smith. Arthur Edward Smith was a British violin maker who emigrated to Australia in the early twentieth century and eventually set up shop in Hunter Street in 1919. The NSW Conservatorium had been founded just a few years earlier, and as musical Sydney grew over the next few decades so did Smith's reputation. He also became the go-to repairer for visiting international artists. Smith had a particular reputation for making violas, and they remain the choice of instrument to this day for many professional violists across Australia. At one point in the Sydney Symphony's history, almost the entire viola section possessed a Smith.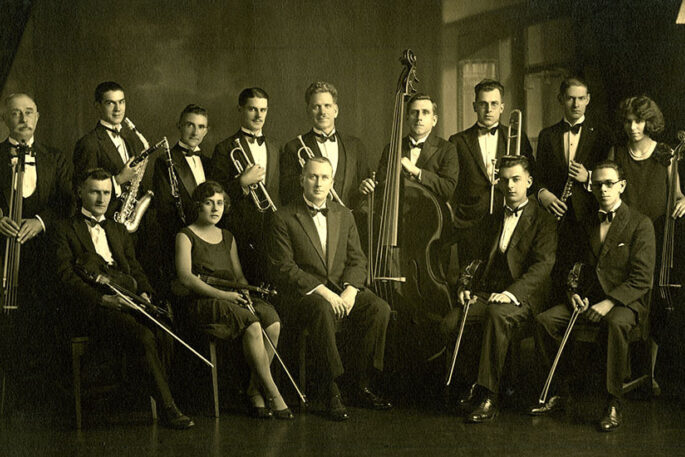 It had long been my ambition to own a Smith too, but they are tightly held and rarely come up for sale. I got the tip-off about mine only two months before my audition for the Sydney Symphony and I fell in love with it immediately. It was a revelation to have an instrument that enabled me to express sound and colour like no other viola I'd owned. I was keen to find out about its early history and was able to access an instrument catalogue of Smith's where I found an entry for No. 66: "1930, viola 16 & 3/8 inches Rosy Gumpertz".
It was a nice coincidence to discover that my instrument had been owned by an earlier Rosy. Very little other information was immediately forthcoming but with a little more time on my hands over the last couple of months I've enjoyed uncovering some of Rosy's past. In the process I've been able to put together a picture of life as a musician in the Orchestra's early days.
Rosalind Marion Gumpertz was born in London in 1910, the third child of an Australian called Minnie Shine. Rosy's parents had met and married in London in 1899. Minnie, it transpired, was a promising young opera singer. The daughter of a well-to-do Irish immigrant, she was sent abroad in early 1899 with hopes of following in the footsteps of Dame Nellie Melba and studying with Mathilde Marchesi in Paris. (A well-known teacher in the bel canto technique, Marchesi taught numerous singers of which Melba was the most celebrated.) It is not known whether Minnie ever made it to Paris, but in October 1899 she married Carl Gumpertz, a German tobacco merchant, at St Patrick's Church in Soho. The couple remained in London and had three children before moving to Australia in 1911. Minnie set up a voice teaching studio in Manly and held a number of recitals for herself and students over the following years but died suddenly in 1916.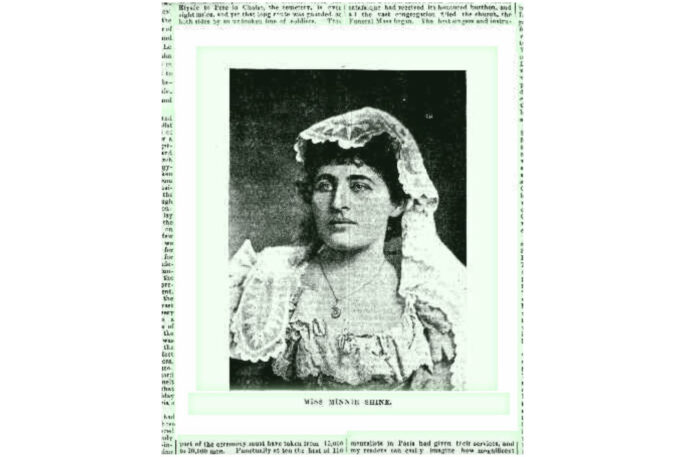 Carl appears to have remarried shortly thereafter but it is unclear who brought up his children or where they were educated. However, by 1928 Rosy was enrolled at the NSW Conservatorium of Music in performance and teaching diplomas as a promising young violist. Rosy's teacher was Miss Florence Forshaw, who was a former student of Lionel Tertis, the renowned British violist and father of modern viola playing.
In addition to her studies, Rosy led a busy life as a chamber musician, performing in society soirée's and on ABC radio broadcasts. One of her regular accompanists (and a fellow Conservatorium student) was the composer Dulcie Holland. One of the most accomplished composers of her generation, Holland studied with Alfred Hill and would go to London to study composition before returning to Australia and dedicating much of her life to writing music for the education of young pianists. If you've ever learned the piano, you've probably played some of her music.
Rosy received both her performance and teaching diplomas with high honours, and in 1933 was the first Australian violist to be awarded a scholarship to undertake three years of study at the Royal Academy of Music in London. In the end, Rosy did not take up this scholarship and instead became one of the first musicians to join the Sydney Symphony Orchestra.
The Sydney Symphony started as an 18-piece broadcasting ensemble for the ABC, but quickly expanded over the following decade, with a combination of broadcasting, touring, and Sydney-based concerts. Women in the orchestra were clearly a point of interest in the press. Rosy was profiled in an article in The Telegraph in 1936, as one of only two women to tour with the orchestra to Brisbane with British conductor Malcolm Sargent; and in March 1939, she appeared in an article in The Sun about the small number of women in the Sydney Symphony.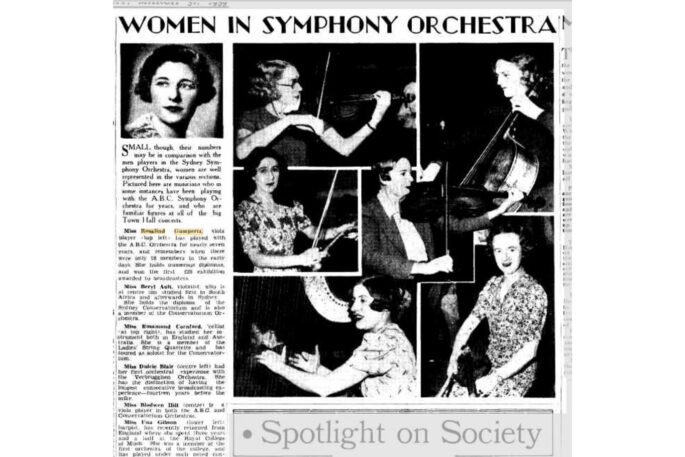 The Sun had also covered Rosy's marriage in January 1937 in "Spotlight on Society" reporting, "Rehearsal with the A.B.C. Orchestra until 5 p.m.,wedding at six; dinner in town, and the Russian Ballet after — that is the programme for Miss Rosalind Gumpertz, well-known musician, to-morrow… As Miss Gumpertz intends to continue her musical career, and could not get holidays until March, she decided on a quiet wedding." The marriage wasn't to last, however, ending in divorce in 1940. In December that year, Rosy was the viola soloist in the Sydney Symphony's first performance of Mozart's Sinfonia Concertante with George White as violinist and conductor Percy Code.
The war years for Rosy and the Sydney Symphony included concerts in army camps and a wildly popular Beethoven Festival directed by Bernard Heinze. Defending the orchestra against a critic's claims that standards had dropped owing to the loss of some of its musicians to war service, Rosy wrote to the ABC Weekly in December 1943 (identifying herself as a member of the orchestra) in vociferous support of her colleagues.
In the post-war years, as the Sydney Symphony continued to flourish with the arrival of Eugene Goossens, Rosy's career took her elsewhere. She spent a period of time in the early 1950s living in Hobart and working for the Tasmanian Symphony Orchestra; this was, of course, the second time she had been a foundation member of an Australian orchestra. Rosy had a brief trip back to London in 1956, then returned and settled again in Sydney, appearing in an early production of The Beggar's Opera with the Elizabethan Theatre Trust in 1957.
After 1957 I can find no other professional references to Rosalind Gumpertz. She lived first in Kirribilli and later in Rose Bay, always giving her profession on the electoral roll as 'Musician'. Rosy died in Chatswood in 1979.
As an early woman musician in the Sydney Symphony, Rosy left more than a few legacies. One is a work she commissioned from Dulcie Holland in 1932 when the two were still students at the Conservatorium. It is a Sonatina for Viola and Piano, dedicated 'à R.M.G.' It is more than likely that it was first performed by Rosy on my instrument, and I have been enjoying preparing it for a second performance.
Over the course of her lifetime Rosy owned four Smith violas; mine, from 1930, then three subsequent ones made in 1932, 1938 and 1948. I don't know where her other instruments have ended up, but I feel sure that their owners today are enjoying Rosy's legacy as much as I do mine.