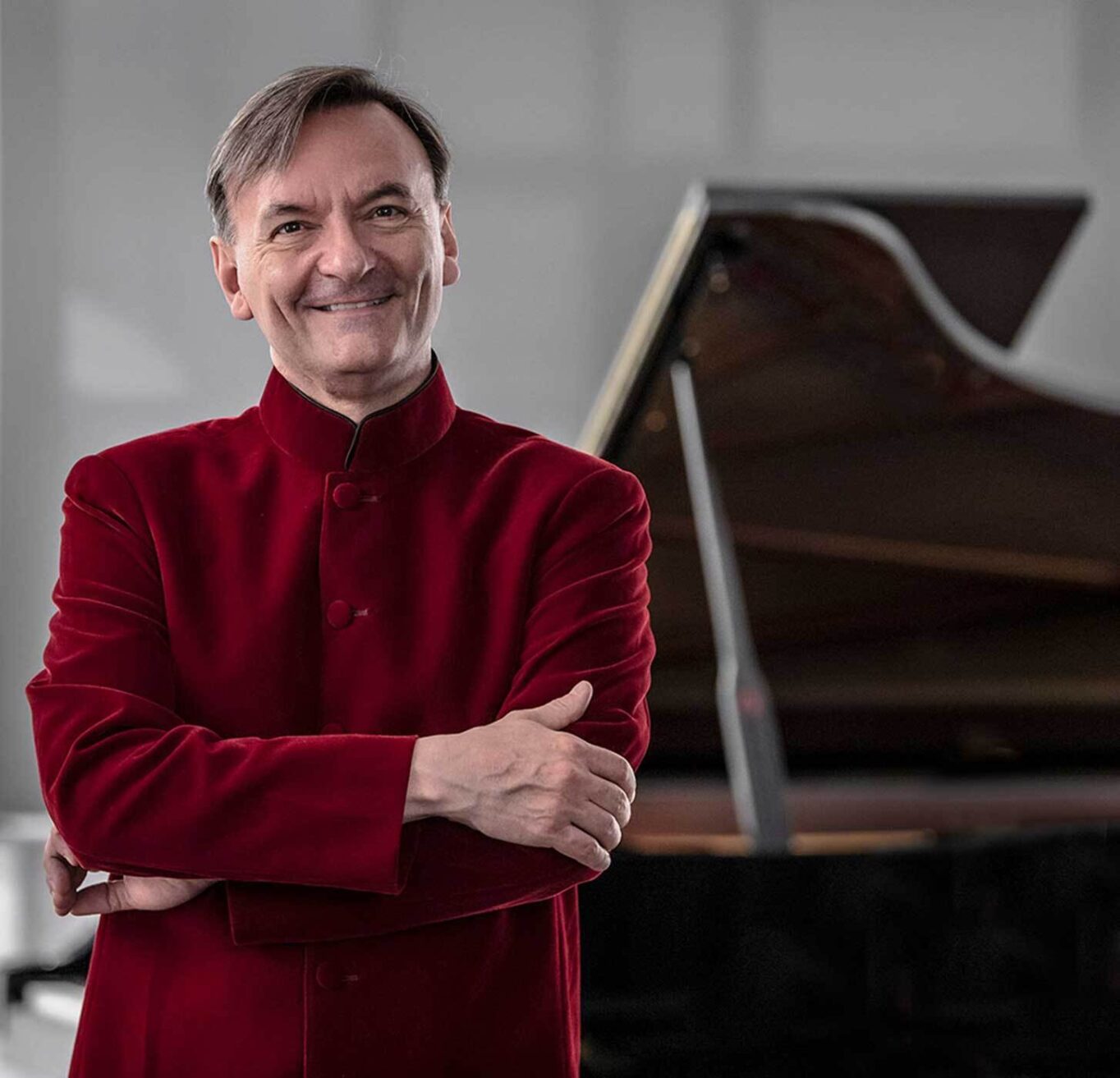 Celebrating 150 Years of Rachmaninov
06 April, 2023
Ahead of a two-week Rachmaninov festival in May, British pianist Sir Stephen Hough and conductor John Wilson discuss the First and Second Piano Concertos by this legendary pianist-composer.
By Hugh Robertson
When thinking of the great pianist-composers, there are no shortage of examples: Liszt, Chopin, Clara Schumann, Satie. But perhaps none are as synonymous with their instrument as Sergei Rachmaninov.
Rachmaninov was of course a great composer of piano pieces – his five works for piano and orchestra, the four Piano Concertos and the Rhapsody on a Theme of Paganini, are staples of any orchestra's season, and his solo piano works are numerous and brilliant. But between 1918 and his death in 1943 he made his living chiefly as a concert pianist and had very little time for composing.
Uniquely for Rachmaninov among those other composers, we have photos, videos and recordings of him performing his own works. We can hear how he thinks his own music should sound, notwithstanding the limitations of the recording technology of the day. And above all else we can hear his extraordinary playing: the clarity of his textures, the power of his rhythms, and the precision of his famously large hands.
All of those qualities will be on display in Sydney in May, when one of the world's most acclaimed pianists, Sir Stephen Hough, performs Rachmaninov's First and Second Piano Concertos under conductor John Wilson.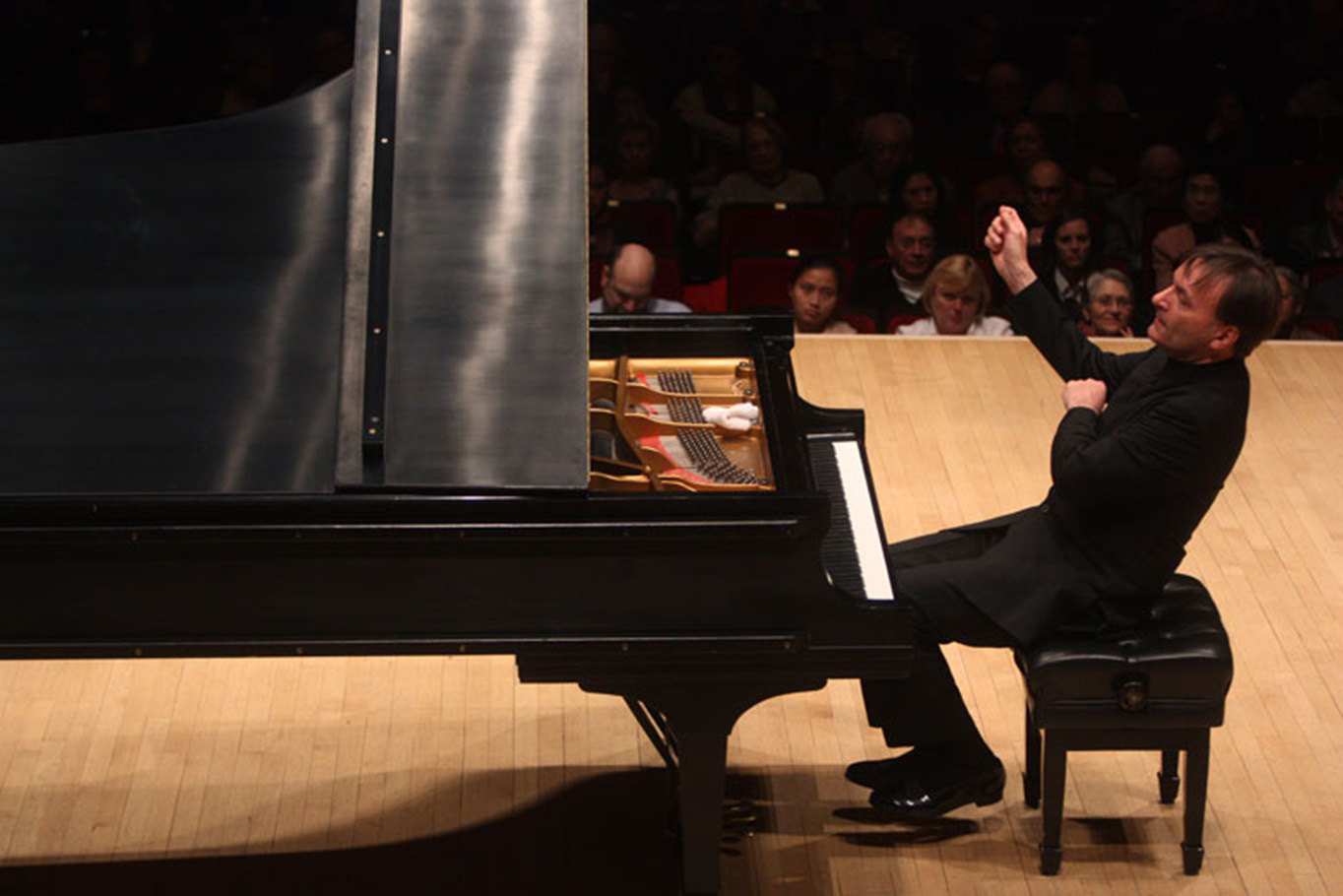 Hough has a long and close association with Rachmaninov's concertos, which he describes as "the most important corpus of concertante works for a single instrument in the 20th century". Hough's recordings of these on the Hyperion label in 2004 were as widely-praised as a recording can be, with BBC Music Magazine writing that they "stand out in a field jam-packed with first-rate Rachmaninov concerto cycles," and American magazine Fanfare declaring "these rank among the most illuminating—and most compelling—performances in the catalogue."

2023 is a big Rachmaninov year, celebrating the 150th anniversary of his birth in 1873, and Hough's dance card is dotted with concerto performances all over. He is currently in the middle of a 20-date American tour, including the Third Piano Concerto in Washington DC and the First Concerto in Cincinnati, before his highly-anticipated return to Sydney.
Hough is particularly looking forward to performing the First Piano Concerto, a work he feels is fundamentally misunderstood. Officially Rachmaninov's Opus 1 and first published in 1891 it is often overlooked as an immature work, but as Hough points out the composer revised the work thoroughly in 1917, and it is anything but juvenilia.
"The First Concerto was written after the Third," says Hough. "Although it's called No.1, he kept the tunes of a juvenile piece and rewrote it completely. There aren't many bars that are the same, and in fact, most of it is completely and utterly different."
"[When he revised it] he was a mature man. He knew about the orchestra, he had travelled the world playing. He took this youthful piece and realised that there was something in there. He already had this particular melodic and harmonic language, and he realised that there was actually another piece to be made out of that. It is completely and utterly refurbished."
"And when the theme comes in for the first time, all the harmonies are so clearly 40 years later – they couldn't have been written at the time of the original version. So that's what makes this really fascinating. It's the Second that's the less mature piece and the First that's the absolutely mature piece. And that's something to bear in mind for the audience: don't think you're hearing No.1, Op.1 – you're hearing Op.34 or something like that, if we went in the real chronology of Rachmaninov's works."
Twenty years on from his celebrated recordings, and after countless performances, Hough has lost none of his excitement and enthusiasm for these masterpieces.
"The Second is the great 19th century Russian piano concerto, even though it was written just in the 20th century," says Hough. "It's got this incredible lyrical soul. It's heartwarming. And it is an absolute joy to play. It's like saying, 'If you like chocolate, boy, we're going to give you the best chocolate cake you've ever had in your life.'
"Whereas the First, in this revised version, it's more lean. It's more like a soufflé than the heavy chocolate cake. The orchestration is much more transparent."
It is illuminating that in separate interviews both Hough and John Wilson mention dessert when discussing the Second Piano Concerto. For Wilson as conductor, the piece is too often treated as confection rather than a serious piece – a tendency amplified over the years due to associations with Hollywood films and by pop songs 'borrowing' its themes for schmaltzy ballads.
"For some listeners it comes with already built-in set of romantic entanglements," says Wilson. "But I think it's easy to go too far down that road. Rachmaninov himself said to the conductor Eugene Ormandy, 'Don't add sugar, Gene, I made it sweet enough.'"
"My approach as far as Rachmaninov is concerned is to avoid chocolate sauce like the plague. These pieces need ironclad discipline. That's an intensely romantic work, the Second Piano Concerto, but it needs muscularity and ardour in the playing."
"I'm very, very convinced about that," he continues. "If you do have that sort of rather lean, muscular approach, you can get the true emotion through without grafting anything on the top that isn't there. Don't forget that Rachmaninov is technically challenging. If it isn't then you're not doing it right."
Wilson has also been steeped in Rachmaninov of late, releasing recordings of Symphonies 2 and 3 with his Sinfonia of London in the past six months, praised for their "x-ray clarity" (Fanfare) that "allows us to revel in…the colours of the composer's orchestration" (MusicWeb International). After putting the symphonies "under the microscope" during the recording process, Wilson feels as though he better understands Rachmaninov's language and idiosyncrasies.
"I don't do anything that Rachmaninov doesn't write on the page," he is quick to say. "I'm very careful not to graft my own self on top of the piece. But I do have definite feelings about what I think the composer means. You get under a composer's skin, and you get to know the details of a composer's style. And you also get to know how a composer works technically."
"I would definitely tackle the piano concertos from a slightly different angle compared to how I would have done them when I first started doing Rachmaninov's Second Piano Concerto."
"I first conducted an orchestra 34 years ago," he concludes, "But I feel as if I'm only at the starting gate in terms of what it takes to breathe life into the music, get it from the page, through the orchestra, to the audience."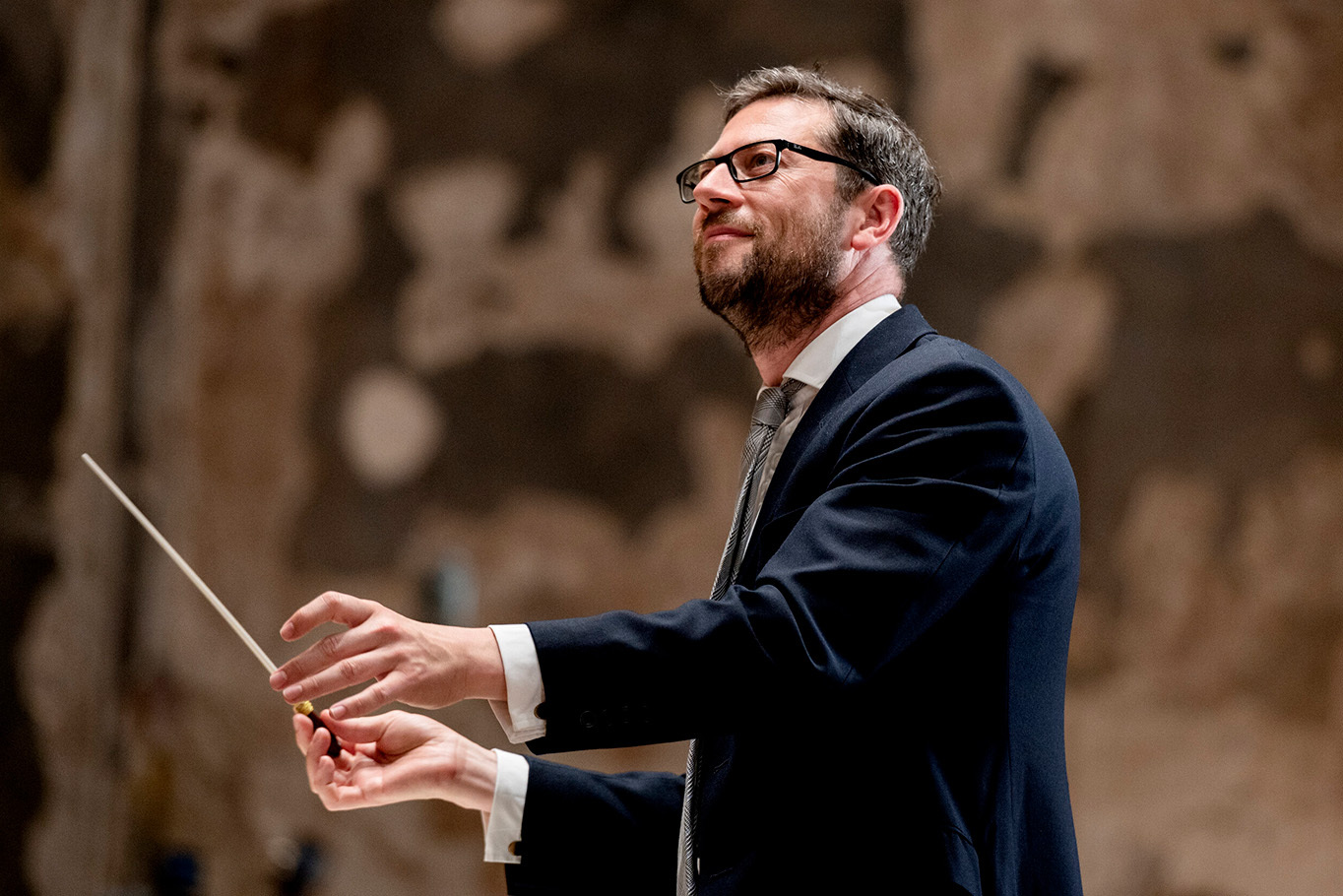 These concerts will also mark a reunion between Hough and Wilson, who have only performed once together before – coincidentally that was for Rachmaninov's other great work for piano and orchestra, the Rhapsody on a Theme of Paganini – and Hough couldn't be more thrilled.
"I'm a big, big fan of John Wilson," he says with a broad smile.
"What I find amazing about John is that he's genuinely creative without any sense of self-consciousness. He's not speaking down to people. He will play film scores with the same care that he plays Stravinsky and the great 20th century masterpieces."
"I think John has found this incredible path through all the nonsense on both sides – the people on one side who think that classical music is only for the very serious and, on the other side, people who are desperate to water it down so much that it ceases to be what it is. I think John's just ridden above both of those viewpoints and found this amazing path."
"And he's really come into his own. Everything he records is seems to be the best recording of that piece, he's on such a roll."
"I'm sounding like his manager!", says Hough with a laugh. "I'm so thrilled to have this opportunity to have these two weeks with him."