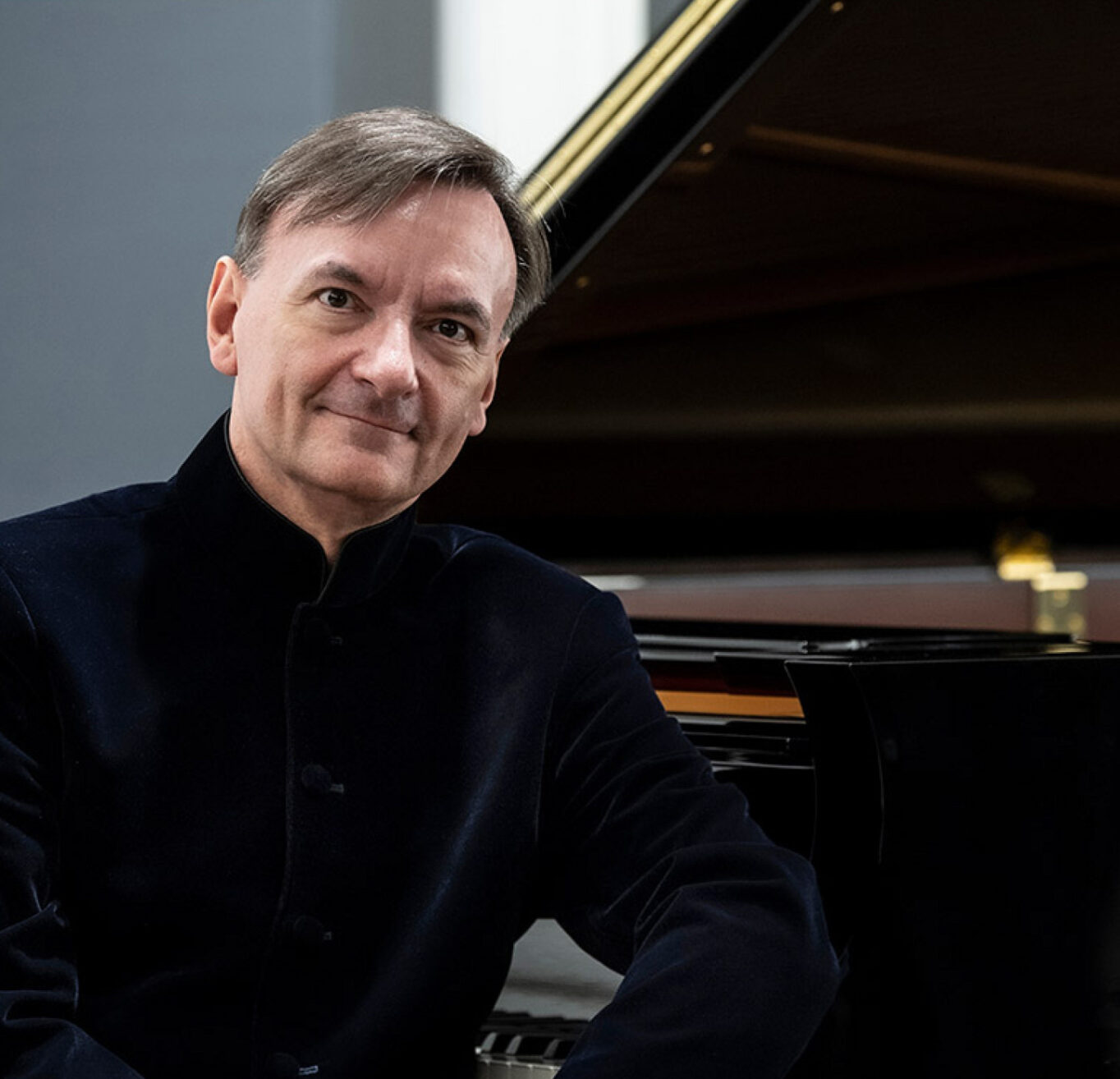 Stephen Hough performs Rachmaninov 2
GLORIOUSLY EXPANSIVE
Rachmaninov's beloved Piano Concerto No.2 is considered one of the greatest of all time. Acclaimed British pianist Stephen Hough shows us why.

Adult tickets from $42, concessions available
Thursday performance

| Reserve | A |
| --- | --- |
| Adult | A$49.00 |
| Student | A$45.00 |
| Pensioner | A$45.00 |
| Under 35 | A$45.00 |
Saturday performance
Reserve
Premium
A
B
C
D
Adult

Adult

Premium$137.00

A$127.00

B$77.00

C$52.00

D$42.00
Student

Student

Premium-

A$115.00

B$70.00

C$47.00

D-
Pensioner

Pensioner

Premium-

A$115.00

B$70.00

C$47.00

D-
Under 35

Adult

Under 35-

A-

B$45.00

C$45.00

D-
Booking fee of $8.95 may apply.
Duration
The concert will conclude at approximately 8pm (Thursday) and 4pm (Saturday).
Pre-Concert
Join us for the pre-concert talk 45 minutes before the performances in the Northern Foyer, by Phillip Sametz.
PROGRAM BOOK
Behind every great piece is a great story. Have a read through the program book to get all the details.

There is a separate program book for our Great Classics performance. Please download the program book for the performance you are attending.
Stephen Hough, one of the world's most acclaimed pianists, performs the work that rocketed Rachmaninov to stardom.
Rachmaninov's Piano Concerto No.2 is an arresting testament to youthful exuberance. In three powerful movements, the composer creates a dramatic journey from darkness to light.
The breathtaking conviction and originality of this concerto may be why it's considered one of the greatest of all time. When interpreted with depth and clarity by Stephen Hough, we can appreciate more fully the humanity of Rachmaninov's work.
Respighi uses the full power of the orchestra in his epic Roman Trilogy. Conducted by John Wilson, this is expansive, glorious music that will take you to a landscape at once exotic and familiar.
Program
RACHMANINOV Piano Concerto No.2
RESPIGHI
Roman Festivals*
Fountains of Rome*
Pines of Rome
*Great Classics performance only
Artists

JOHN WILSON conductor
STEPHEN HOUGH piano
Stephen Hough's performances with the Sydney Symphony Orchestra are generously supported by Tony & Carol Berg.