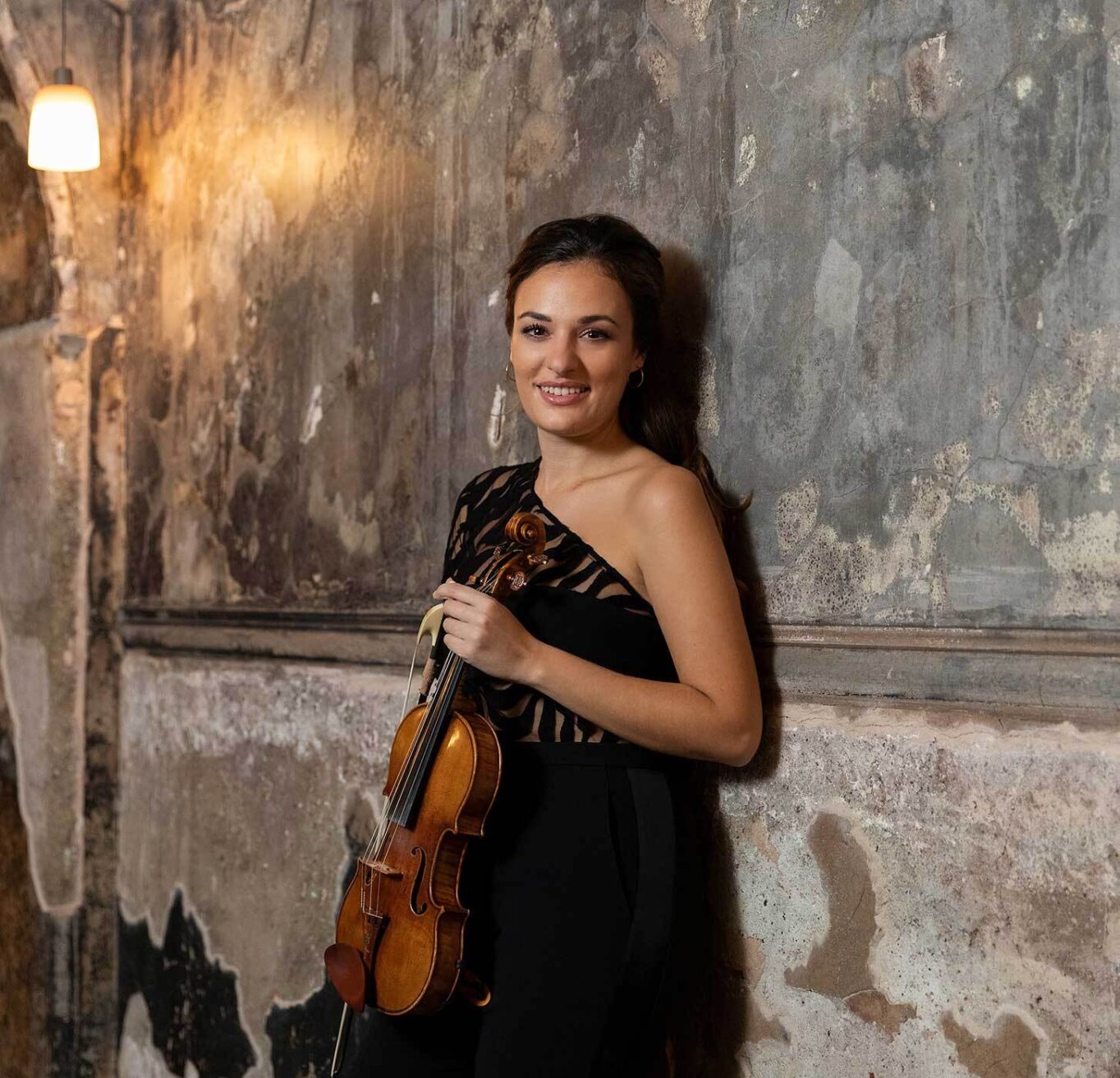 Seven Reasons You Need to See Nicola Benedetti This September
24 August, 2023
One of the greatest violinists in the world, since bursting onto the scene as a teenager Nicola Benedetti has gone onto to win countless awards, release several chart-topping albums, commission new works that expand and enrich the repertoire – and always, her live performances receive rave reviews around the world.
Here's seven stand-out reasons why you need to see superstar Nicola Benedetti in her Sydney Symphony debut this September.

She started as a child prodigy

Born 20 July 1987, Benedetti began playing violin at the age of four. By eight, she became the leader of the National Children's Orchestra of Great Britain. By nine, she had already passed her Grade 8 music exams – the level required to study at university level.
At 16, she won the BBC Young Musician of the Year competition.
Her Links to a violin legend
At age 10, Benedetti was accepted into the Yehudi Menuhin School for young musicians. There she studied under Yehudi Menuhin, one of the greatest violinists of all time and a child prodigy in his own right. Menuhin was made a Lord for his services to music, and to music education.
Her 300 year-old violin
Nicola Benedetti plays the 1717 "Gariel" Stradivarius, which was lent to her in 2012. Worth an estimated £2 million, it previously belonged to an ancestor of Princess Diana.
To experience Wynton Marsalis' Violin Concerto
For her first-ever performances with the Sydney Symphony Orchestra, Nicola has chosen to perform the violin concerto written for her by Wynton Marsalis, the American music legend. The first time that Marsalis has written for violin and orchestra, the work combines classical and jazz elements with Benedetti's Scottish background to create 'a tangy gumbo of diverse idioms' (BBC Music Magazine). It is 'impossible not to be swept along by Marsalis's free-ranging imagination and Benedetti's versatility,' wrote Fanfare magazine.
Benedetti's recording of this concerto for Decca Classics won a Grammy Award for Best Classical Instrumental Solo in 2020.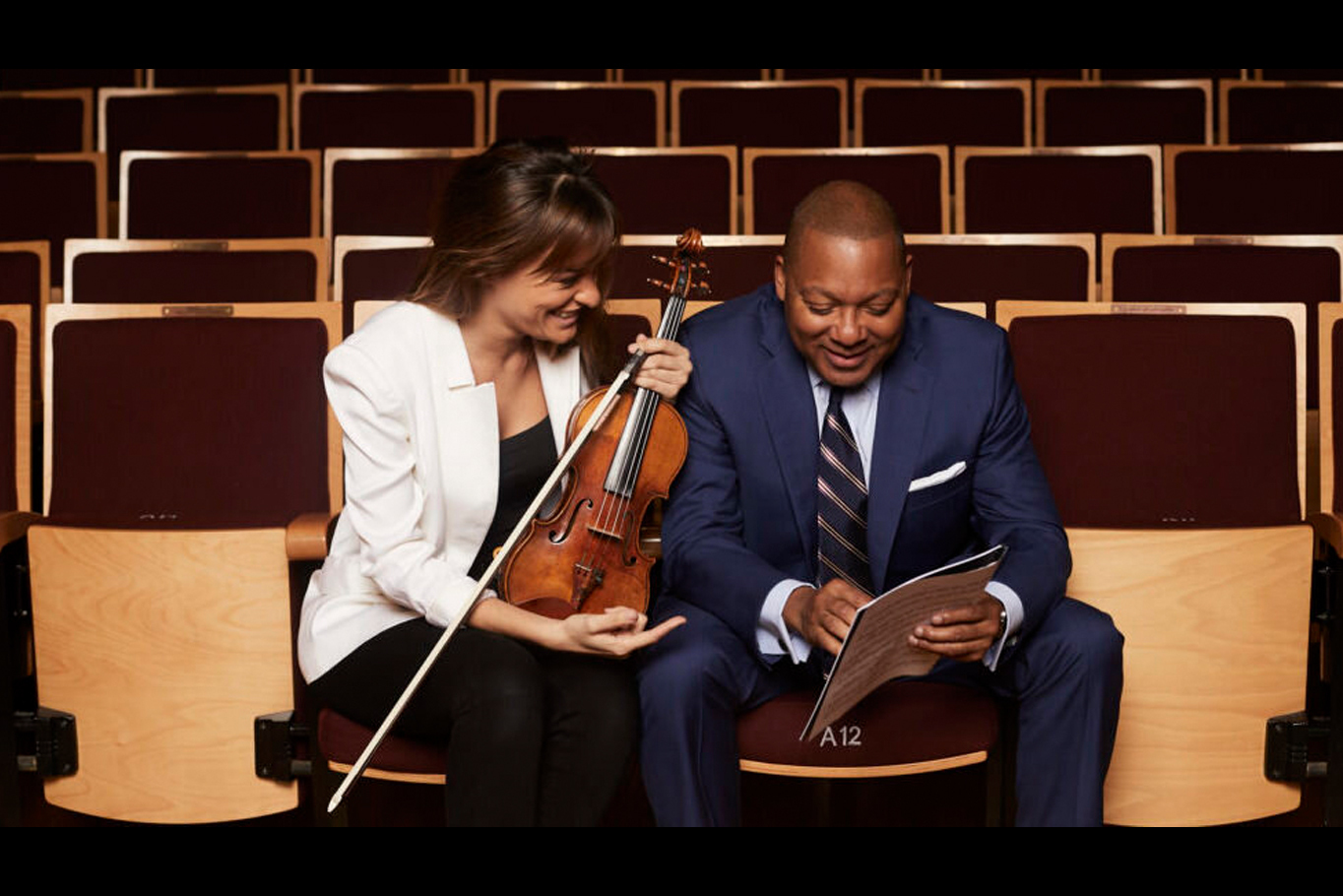 Her long list of Awards and honours
As well as her Grammy, Benedetti has been awarded Best Female Artist at both the 2012 and 2013 Classical BRIT Awards.
She was made a Member of the Order of the British Empire (MBE) in 2013 for services to Music and to charity, and was elevated to a Commander of the Order of the British Empire (CBE) in 2019.
In 2017, she was presented with the Queen's Medal for Music, the youngest person to receive the award, and was elected an honorary fellow of the Royal Society of Edinburgh.
In 2022, she was appointed honorary president of the Royal Conservatoire of Scotland (RCS).
Benedetti has also been awarded nine honorary degrees from various universities across the United Kingdom.
Her links to the acclaimed Edinburgh Festival
In March 2022, Benedetti became Director Designate of the world-famous Edinburgh International Festival, becoming Festival Director on 1 October 2022. She is both the first Scottish and the first female Festival Director since the Festival began in 1947.
Her commitment to education
Benedetti is a fierce advocate for music education, and not just through her words. In July 2018 she took over as President of the European String Teachers' Association, and currently holds positions at some of the UK's major youth music organisations including the National Children's Orchestras (Vice President), Sistema Scotland (Big Sister), National Youth Orchestras of Scotland's Junior Orchestra (Patron), Music in Secondary Schools' Trust (Patron), Junior Conservatoire at the Royal Conservatoire of Scotland (Patron) and many more.
She has also established her own foundation, The Benedetti Foundation, which has worked with over 29,000 participants, from 103 countries through in-person workshops and online sessions for young people, students, teachers and adults.
In 2021, BBC Music Magazine named her "Personality of the Year" for her online support of many young musicians during the pandemic.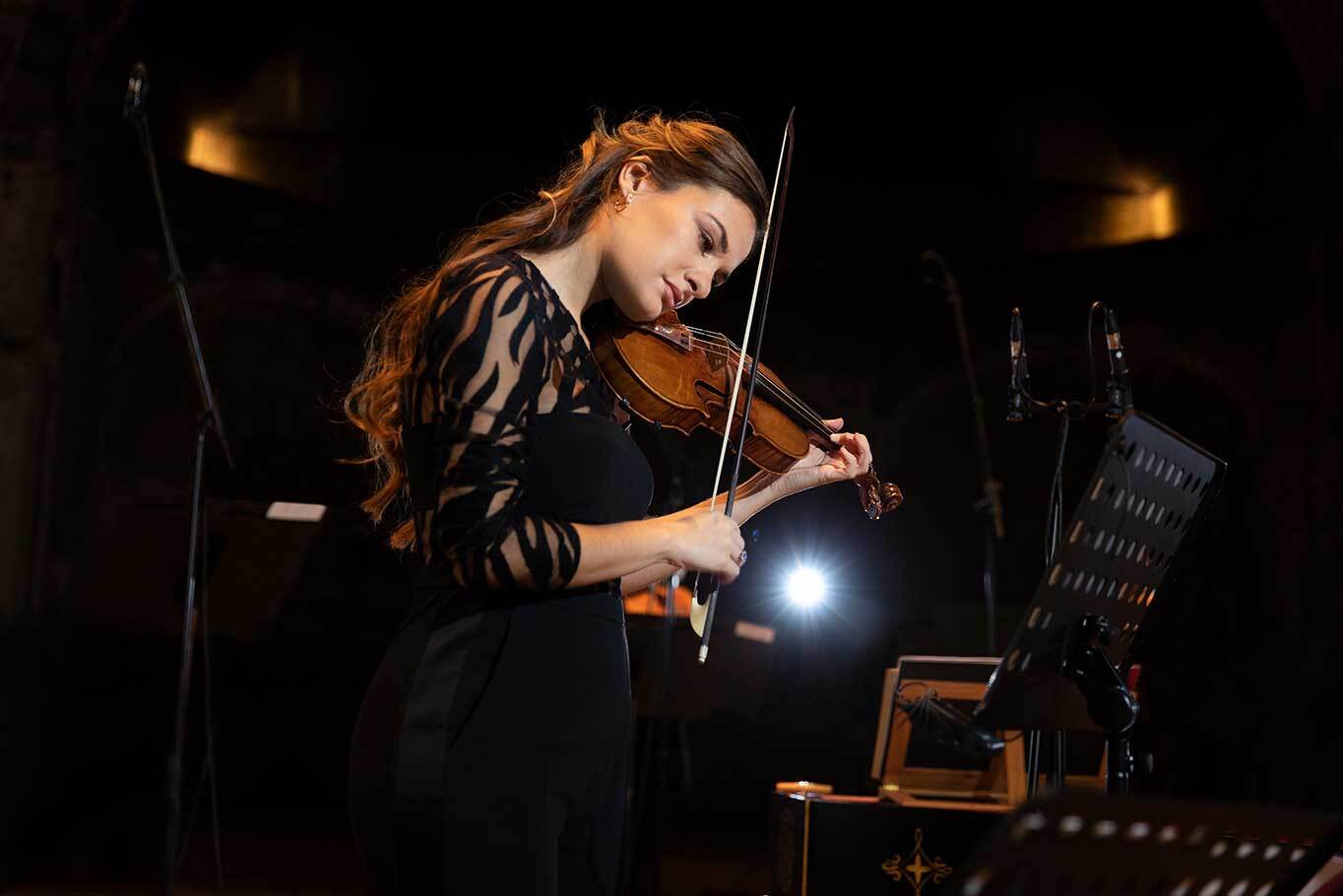 SEE THE AUSTRALIAN PREMIERE OF MARSALIS' VIOLIN CONCERTO