Highlights from Playerlink 2023
20 July, 2023
Our 2023 Playerlink Workshop was held in Albury from 23–25 June. Browse through some of the highlights.
In late June, we hosted our annual Playerlink program, welcoming students from Years 5 to 12 for three immersive days of music in Albury.
This program is held every year in a regional center, and this year we were hosted by Murray Conservatorium (Friday) and Albury High School (Saturday & Sunday).
Students had the opportunity to learn from world-class musicians of the Sydney Symphony and discover what it takes to perform like professionals while taking their skills to the next level. At the end of the weekend, students had the chance to perform alongside our musicians in a special performance for their families and community.
Scroll through the gallery to view some highlights from the workshop.
Playerlink students, Sydney Symphony musician mentors and staff at Albury High School.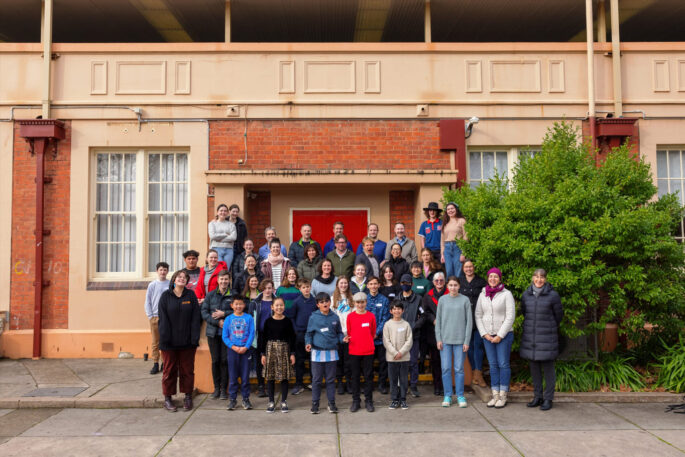 Sydney Symphony Cello Adrian Wallis shares a lighthearted laugh with a Playerlink student.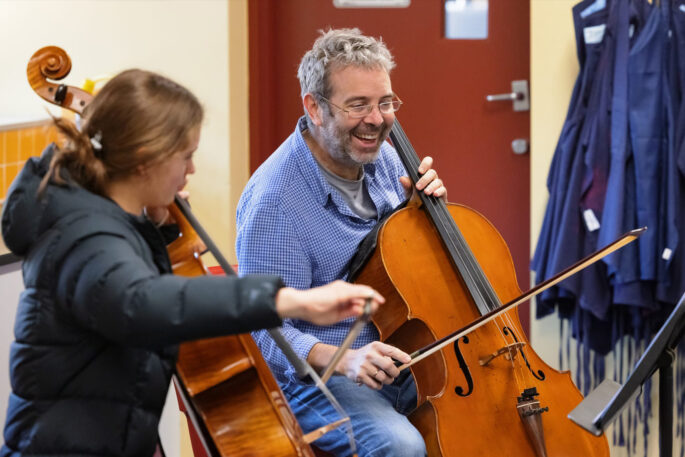 Captivating the Playerlink percussion students, Sydney Symphony Percussion Timothy Constable giving a demonstration on keyboard.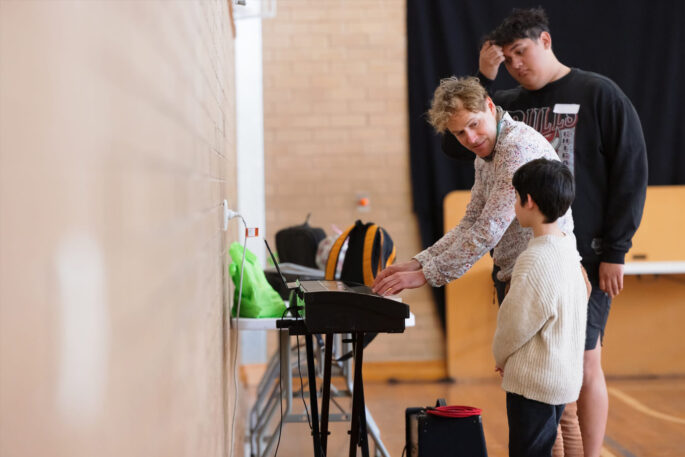 Tutorial session underway with Sydney Symphony Trumpet Cécile Glémot and two Trumpet students.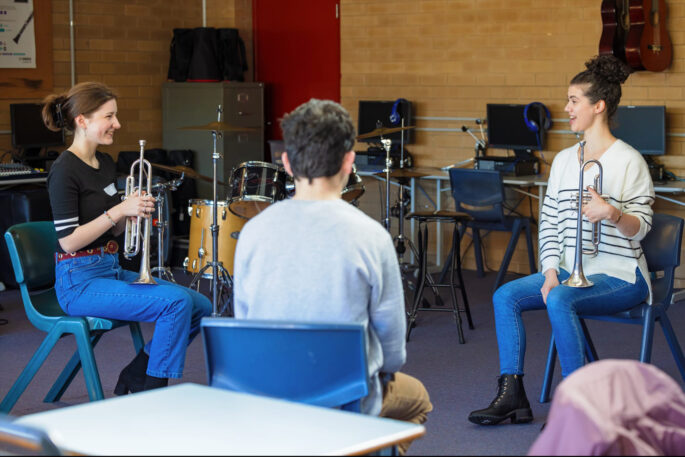 Sydney Symphony First Violin Alex Norton leading a violin sectional along with Second Violin Nicole Masters and Playerlink students.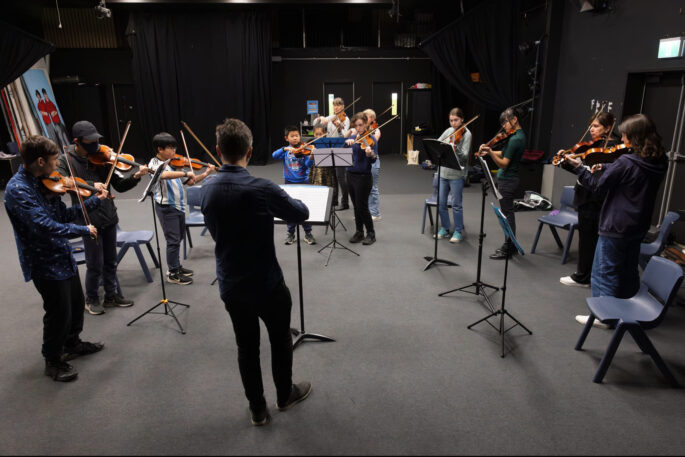 The Playerlink workshop concluded with a concert performed by the students to their family and friends. Here, conductor Benjamin Northey introduces the concert.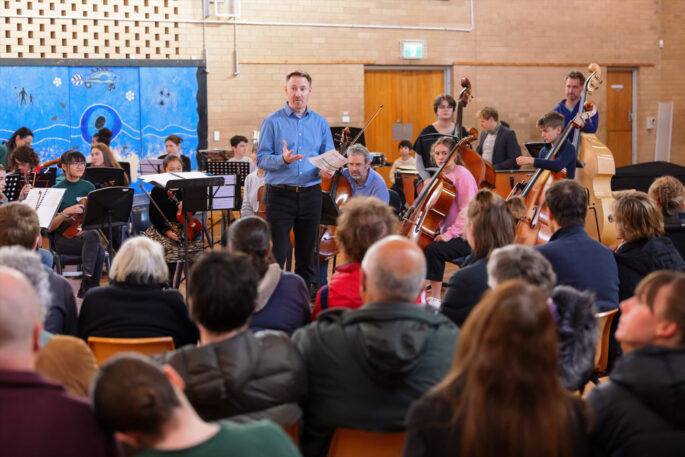 Playerlink Orchestra in concert, performing the final movement of Beethoven's fifth Symphony.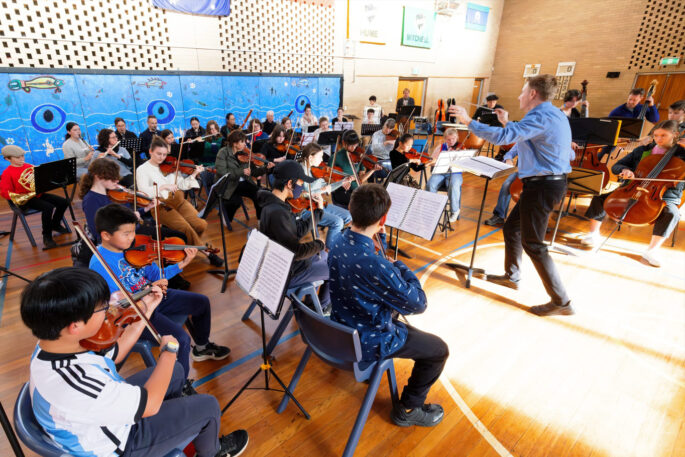 Audience applauding after a wonderful concert performed by students and Sydney Symphony musician mentors.