Meet The Cast Of Das Rheingold
09 October, 2023
Meet the extraordinary international cast for our production of Wagner's epic Das Rheingold.
Chief Conductor Simone Young is one of the world's most celebrated conductors of the epic operas of Richard Wagner, having led complete cycles of Der Ring des Nibelungen at the Vienna Staatsoper, the Staatsoper in Berlin and in Hamburg.
On November 16 and 18, 2023, the Sydney Symphony begins a four-year adventure to present the complete Ring Cycle in concert, performing one opera each year in the Sydney Opera House Concert Hall. These will mark the first performances of the Ring operas in Sydney in nearly 30 years.
Performed without costumes or sets, this is a pure musical experience, with the immense beauty of Wagner's music taking centre stage. Simone Young has assembled a truly world-class cast of singers to present this work, including experienced Wagnerians that she has worked with many times before and others forging their own place among the great singers of the world.
Let's meet the cast of Das Rheingold.
SAMANTHA CLARKE
Woglinde
The Australian/British soprano is no stranger to Sydney Symphony audiences, having performed in our productions of Midsummer Night's Dream and Fidelio in 2022.
Samantha is the recipient of numerous awards, including the 2019 Guildhall Gold Medal, the Leverhulme Royal Northern College of Music Award, the Dame Eva Turner Award and the Michael and Joyce Kennedy Award.
She has sung with Opera Australia, Opera Queensland, Pinchgut Opera and at the Proms.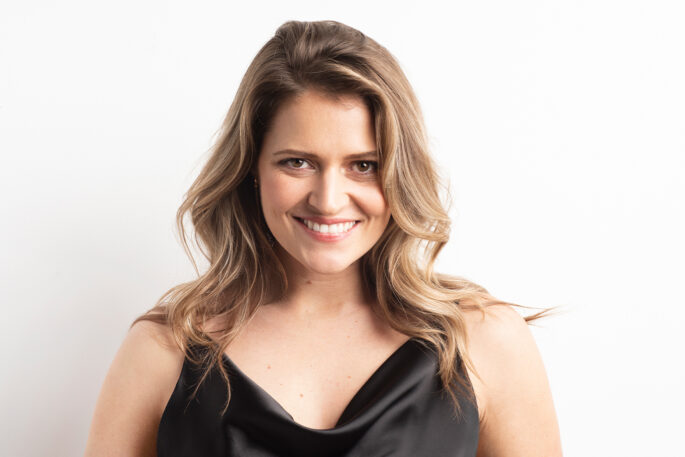 CATHERINE CARBY
Wellgunde
Mezzo-soprano Catherine Carby studied at the Canberra School of Music and the Royal College of Music, London, and was a finalist in several major competitions including the Kathleen Ferrier Award, the Richard Tauber Award and the Young Concert Artists Trust. In her native Australia she has performed with Opera Australia, Pinchgut Opera, Opera Queensland, Victoria State Opera and West Australian Opera, and overseas has appeared with English National Opera, The Royal Opera, London, Scottish Opera and with has performed with the Royal Ballet, London.
A board member of Swap'ra UK (Supporting Women and Parents in Opera), Catherine is committed to achieving gender and pay equality in the opera industry.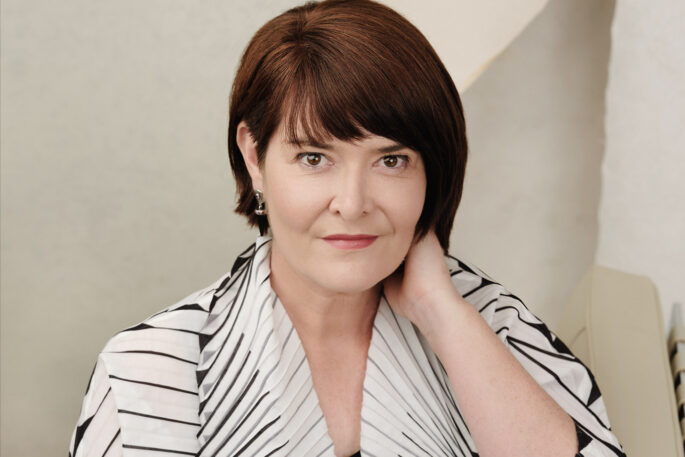 MARGARET PLUMMER
Flosshilde
Australian mezzo-soprano Margaret Plummer has been engaged as a principal artist at the Vienna State Opera for the past seven years.
Prior to winning the 2014 Vienna State Opera Award, Margaret performed extensively with Opera Australia, and has also been engaged the Vienna Philharmonic, Pinchgut Opera, Pacific Opera and the Tasmanian Symphony Orchestra. Margaret holds a Bachelor of Music from the Sydney Conservatorium of Music.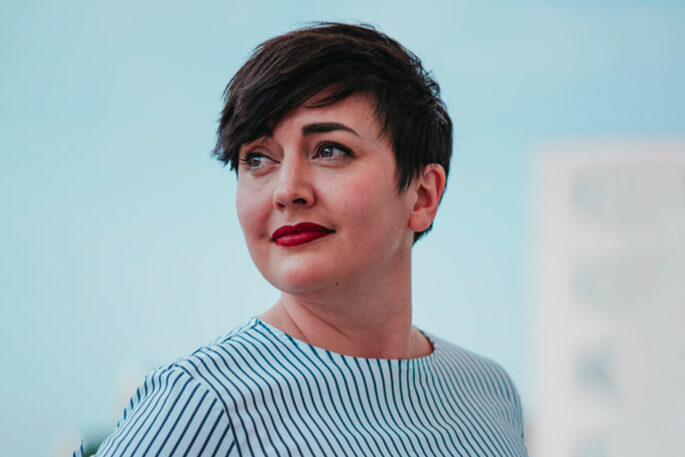 WOLFGANG KOCH
Wotan

Wolfgang Koch is one of the most important dramatic baritones in the opera world.
Celebrated for his performances in Wagner operas, he has sung in Die Meistersinger von Nürnberg, Parsifal, Tristan und Isolde and Lohengrin. Koch has appeared in numerous Ring Cycles, including as Wotan at the Bayreuth Festival in 2013 and Alberich at Hamburg in 2008, a production conducted by Simone Young.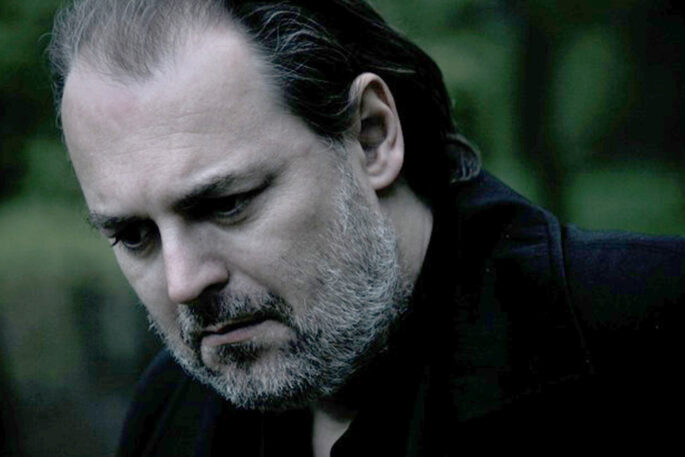 MICHAELA SCHUSTER
Fricka
Mezzo-soprano Michaela Schuster is one of the most sought-after singers of our time. Schuster features prominently through the the Vienna State Opera's 2023/24 season and will also sing in concert performances of Elektra with the Berlin Philharmonic under Kirill Petrenko.
Schuster performs regularly at the Berlin State Opera, the Vienna State Opera, Covent Garden London and at the Bavarian State Opera in Munich, and in 2017/18 made her debut at the Metropolitan Opera New York.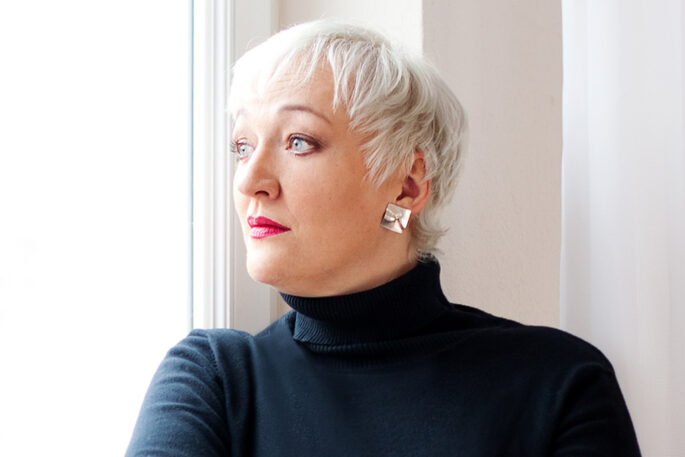 FALK STRUCKMANN
Alberich

Falk Struckmann is one of the world's leading bass-baritones of our time, and has now also devoted himself to the bass repertoire with great success.
Struckmann has been named "Kammersänger" by Wiener and Berliner Staatsopers, and is especially celebrated for his Wagner. He made his debut at the Bayreuth Festival in 1993 under Daniel Barenboim, has featured in the Ring Cycle under James Levine and Christian Thielemann, and appeared at the Salzburg Festival in Tristan und Isolde.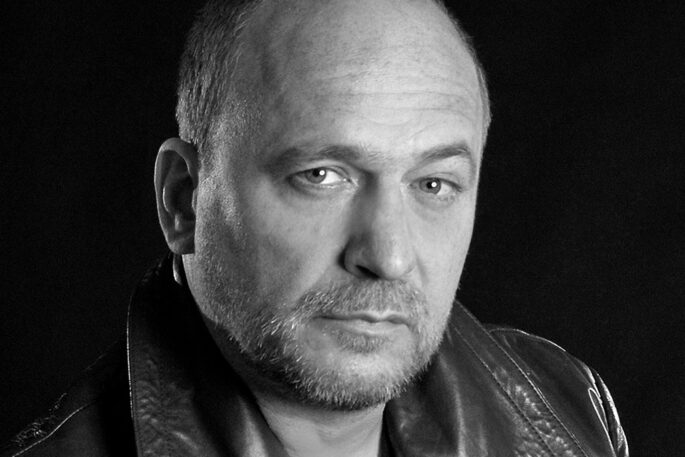 JUD ARTHUR
Fafner
New Zealand-born Jud Arthur has been a mainstay of Australian stages since 2003. He has sung over 40 operatic roles for Opera Australia, West Australian Opera, Victorian Opera, State Opera South Australia and Opera Queensland as well as frequently returning to New Zealand Opera.
A highlight was starring as Hunding and Fafner in Opera Australia's 2013 Der Ring des Nibelungen, performances for which he received critical acclaim.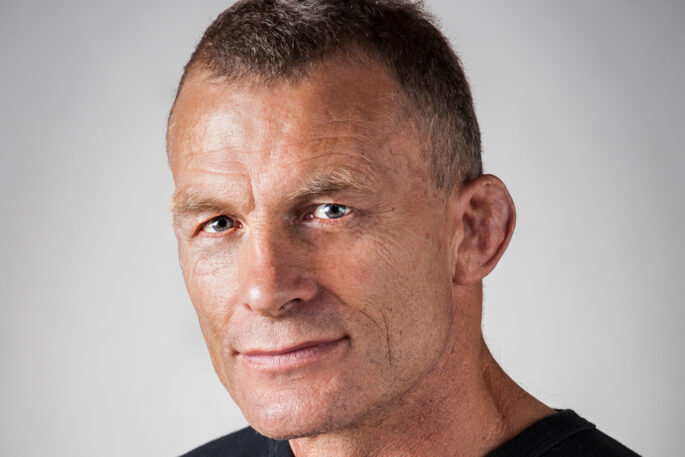 SIMON MEADOWS
Fasolt

Award-winning Australian baritone Simon Meadows enjoys a busy opera and concert career throughout Europe, Asia and Australasia.
He regularly appears with Opera Australia, Victorian Opera and Melbourne Opera, including their acclaimed productions of Wagner's Ring Cycle, and in 2023 Meadows appears as soloist for Tasmanian Symphony and Melbourne Bach Choir. He made his German début singing Frank Martin's In terra pax at Berlin's Heilige Kreuz Kirche.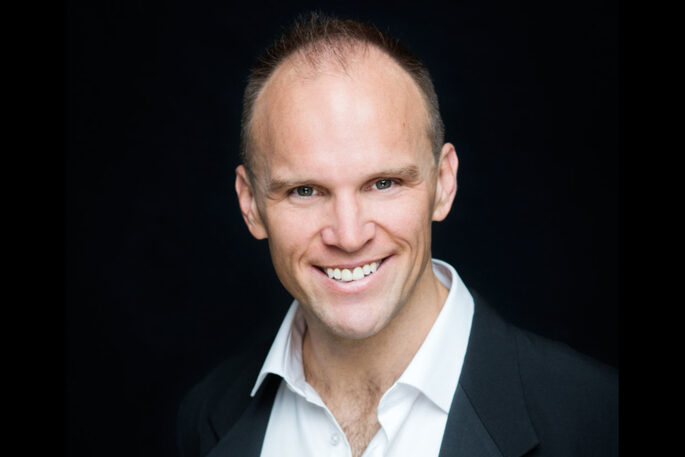 ELEANOR LYONS
Freia
Soprano Eleanor Lyons, first prize winner of the International Obraztsova Singing Competition, studied at the Royal Northern College of Music and at the Mariinsky Academy of Young Singers, St. Petersburg, and was the recipient of the Michael Byrne Vienna State Opera Award.
She has toured with Philippe Herreweghe, sung Strauss in Budapest, Bruckner in Vienna, Vaughan Williams with the Gewandhaus Orchestra in Leipzig and a New Year's Eve Gala in Ankara.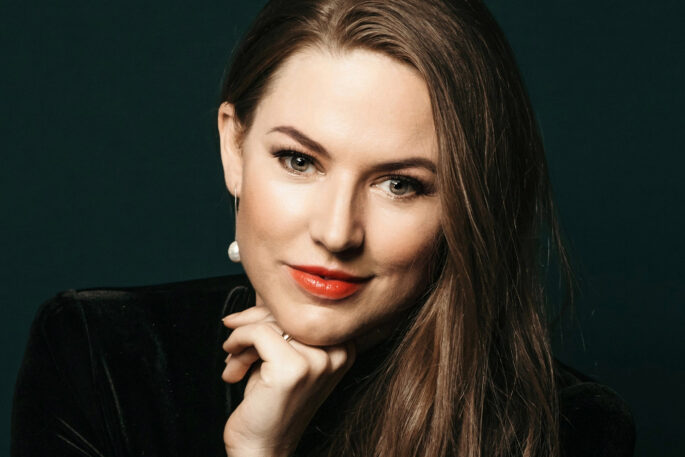 NOA BEINART
Erda

Noa Beinart was born in Tel Aviv and completed her vocal studies at the University Hanns Eisler in Berlin in the vocal class of Christine Schäfer.
In 2020 she sang at the Opéra National de Paris under Philippe Jordan, and was engaged by the Vienna State Opera as an ensemble member. In 2021 she debuted at the Salzburg Festival, and in 2022 sang in a new Ring Cycle conducted by Christian Thielemann.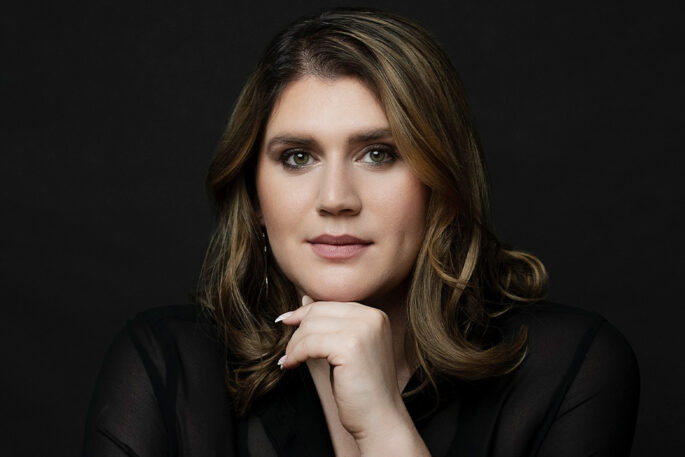 STEVE DAVISLIM
Loge
Twice awarded the Queen Elizabeth II Silver Jubilee award, Australian tenor Steve Davislim is among the leading tenors of his generation, acclaimed throughout the world for his beautiful lyric voice, strong stage presence and remarkable agility.
He has worked with many of the world's leading orchestras and conductors including the London Symphony Orchestra under Bernard Haitink, the Berlin Philharmonic under Sir Simon Rattle, the Chicago Symphony Orchestra under Riccardo Muti, and he has performed under Christoph Eschenbach in Berlin, Paris and Warsaw.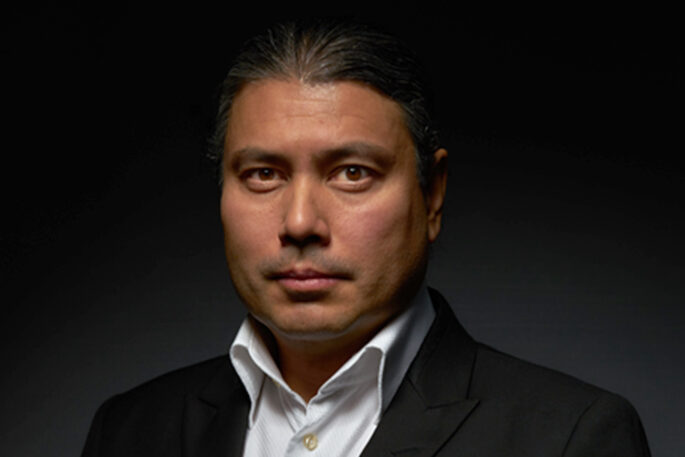 SIMON O'NEILL
Froh

New Zealander Simon O'Neill is one of the world's great heldentenors, especially famous for his performances of the great Wagner operas at Bayreuth, the Metropolitan Opera, Royal Opera House Covent Garden and elsewhere.
Simon became an Officer of New Zealand Order of Merit in the 2017 Queen's Birthday Honours list, he is a Fulbright Scholar, was awarded the 2005 Arts Laureate of New Zealand and also appears on the 1998 New Zealand one-dollar performing arts postage stamp.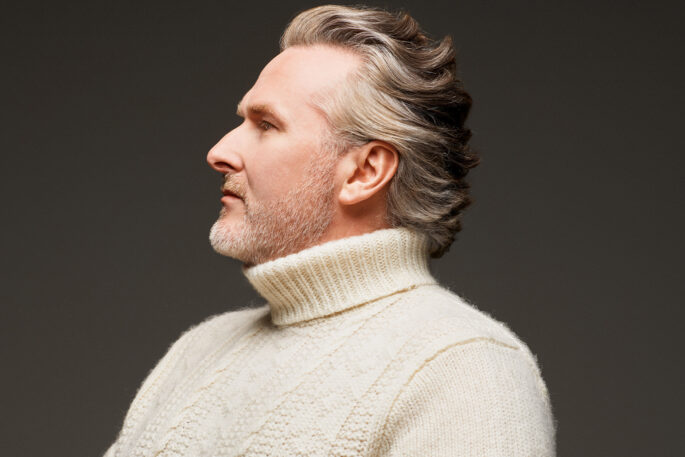 SAMUEL DUNDAS
Donner
In 2013 Samuel Dundas won the Lady Fairfax New York Scholarship and in 2014 was the proud recipient of the inaugural Dame Heather Begg Award. Since then he has sung in concert throughout Australia and New Zealand, including with the Adelaide, Melbourne, Tasmanian and West Australian Symphony Orchestras, the Australian Youth Orchestra, State Opera South Australia and the Auckland Philharmonia Orchestra.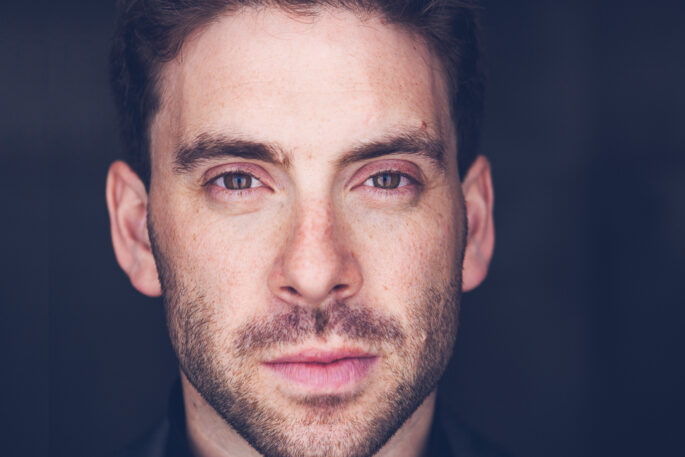 ANDREW GOODWIN
Mime

Andrew Goodwin has appeared with opera companies in Europe, the UK, Asia and Australia, including the Bolshoi Opera, Gran Theatre Liceu Barcelona, Teatro Real Madrid, La Scala Milan, Opera Australia, Pinchgut Opera and Sydney Chamber Opera.
He has performed with the St. Petersburg Philharmonic Orchestra, Moscow Chamber Orchestra, the Sydney, Melbourne, West Australian, Queensland, Tasmanian and Adelaide Symphony Orchestras.