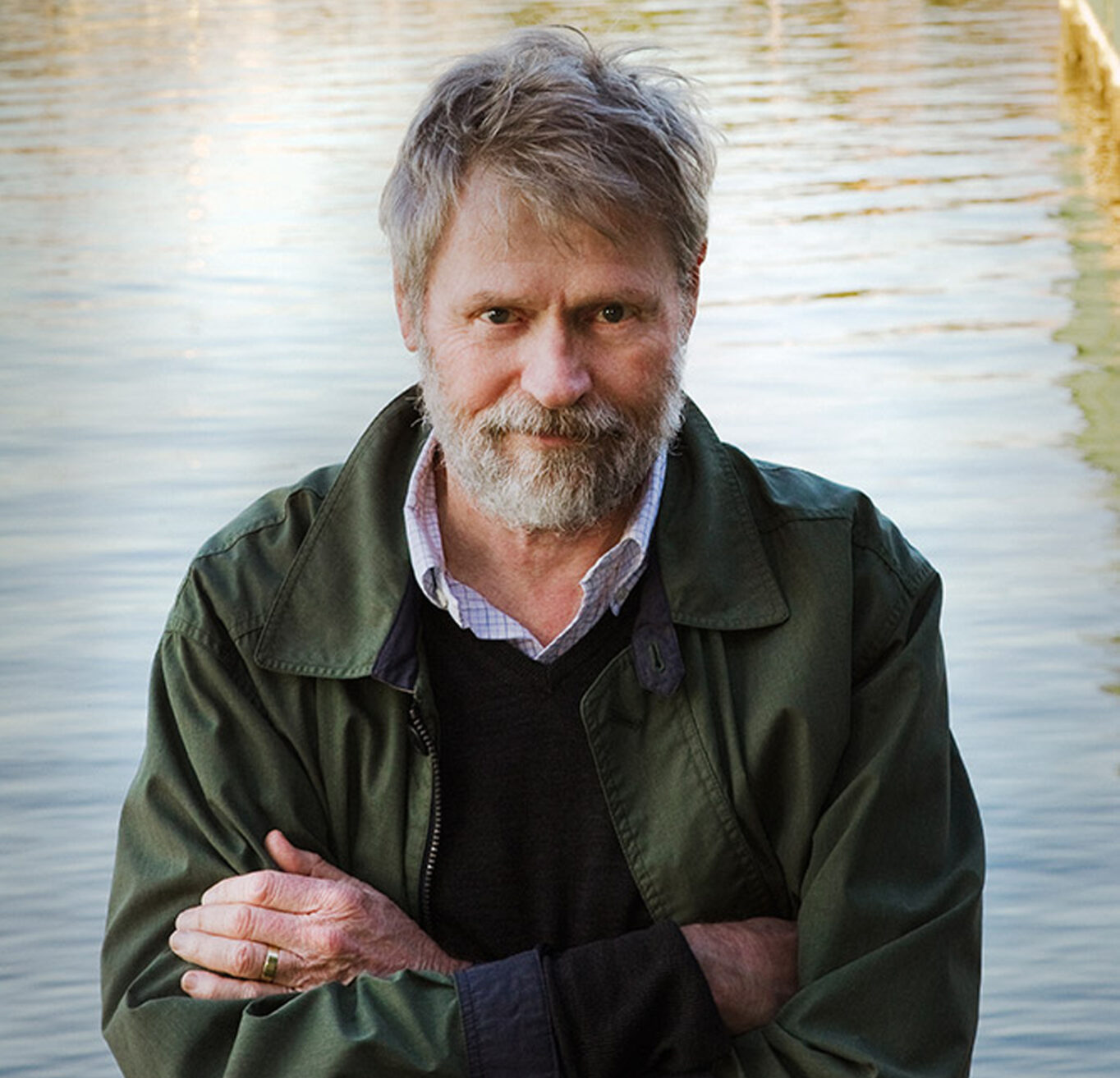 Ross Edwards: free spirit dreaming
11 July, 2023
Ross Edwards decided he wanted to be a composer as a 13 year-old boy attending his first Sydney Symphony concert. This August, the Orchestra will celebrate Ross's 80th birthday with a joyous concert featuring Diana Doherty and conducted by Chief Conductor Simone Young. We sat down with Edwards to discuss the intervening years, his celebrated career and his uniquely Australian soundworld.
By Hugh Robertson
A birthday is always cause for reflection – especially any major milestone that ends in a zero. A time for taking stock of one's achievements, looking ahead at what is yet to come, and perhaps celebrating with some old friends.
Ross Edwards has spent much of this year engaged in all those anniversary pursuits. He turns 80 later this year, and the Sydney Symphony is throwing him a party at the Sydney Opera House, with friends including Principal Oboe Diana Doherty and Chief Conductor Simone Young.
These two very special concerts will feature Bird Spirit Dreaming, the oboe concerto that Edwards wrote for Doherty in 2002; Bennelong Caprices, a new work by Edwards specially commissioned for his birthday celebrations; Arachne by Peggy Polias, the latest in the Orchestra's 50 Fanfares commissioning project; and the Eighth Symphony by English composer Ralph Vaughan Williams. It is a program that speaks to the richness of Edwards's relationships, and how he has sat at the centre of music-making in this country for so long.
For decades, Edwards has been one of this country's most celebrated composers. But not merely a composer from Australia, in many ways he has been the composer of Australia, writing music inspired by our land's flora and fauna, and raising his eyes above the horizon to our skies and stars. Bursting with colour and energy, his music captures so much of our landscape and the richness all around us.
And his music has been enthusiastically received by Australian music lovers. One need only look at Edwards's placing in the ABC's annual Classic 100 polls for evidence of that: in 2009's survey of favourite symphonies, Edwards's First Symphony, Da Pacem Domine, placed at number 67; in 2011's ranking of works from the 20th century, Edwards featured at numbers 45 and 49. Edwards is also a six-time APRA-AMC Art Music Award winner, and the recipient of the Australia Council's Don Banks Music Award for outstanding and sustained contribution to music in Australia.
Edwards's composition Dawn Mantras was also selected as Sydney's contribution to the celebrations for the new millennium in 2000, and was broadcast worldwide to an audience of billions.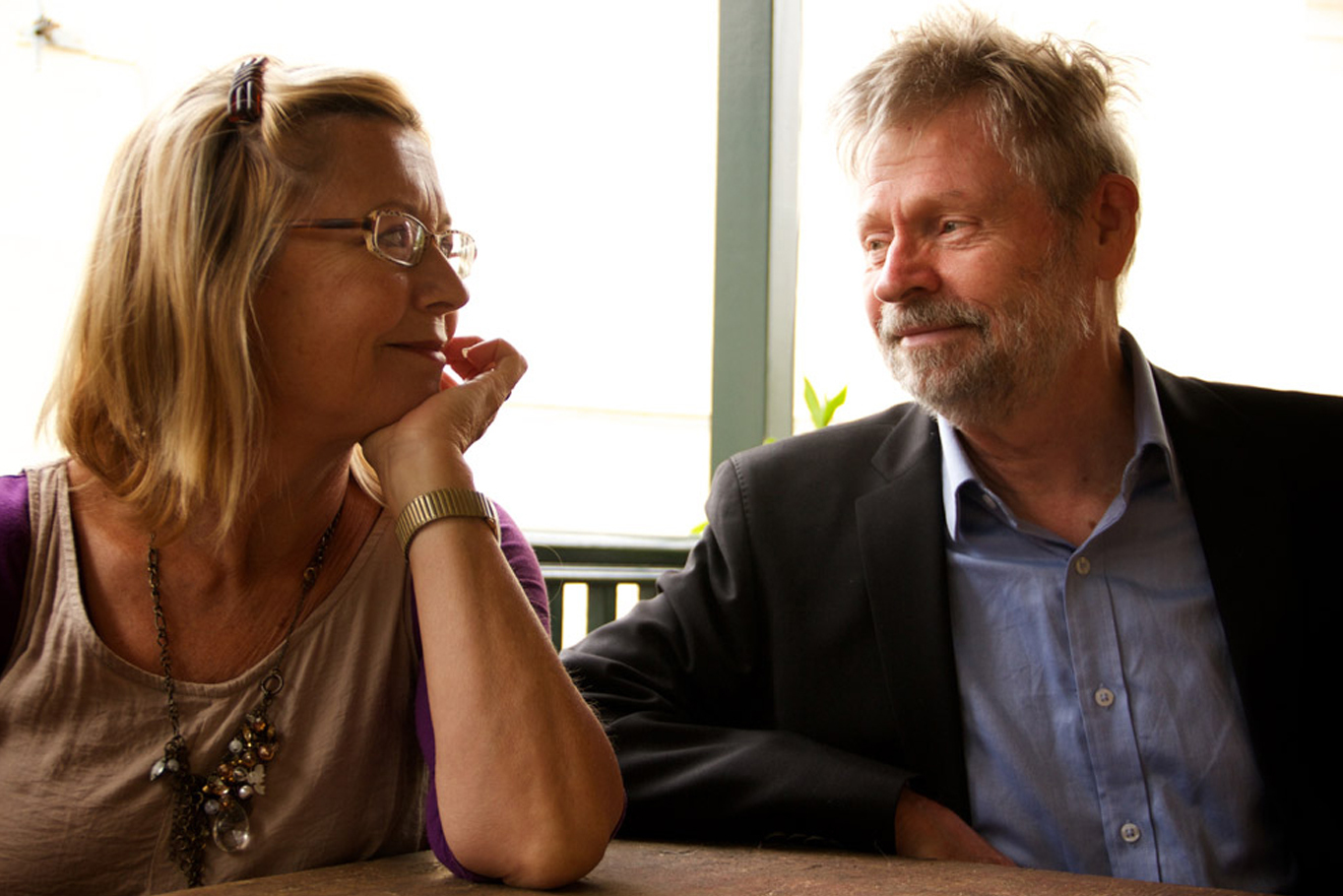 But it took Edwards a long time to discover his musical voice, despite knowing from a very early age that he wanted to be a composer. He was 13 years old when his aunt took him a Sydney Symphony Orchestra concert at Sydney Town Hall; Gordon Watson (later a teacher at the Sydney Conservatorium of Music) was performing Beethoven's 'Emperor' Concerto, and the young Ross was hooked.
"There was no going back," says Edwards, sitting in the shed at the back of his Balmain property, where he spends most days writing. "My parents were furious. They were worried, I guess, because in those days a composer was a really silly thing to want to be. But I persevered with it."
Edwards admits he struggled through many frustrating years as a teenager. There was no music offered at his high school, and even though his headmaster felt he should go to the Conservatorium high school, Edwards's father was insistent he receive a "proper" education. His first experience at university was a bust, too, but the music course at the University of Sydney didn't involve composition in those days – and in a fit of frustration, Edwards dropped out entirely.
He had, however, introduced himself to two figures who were to prove crucial in his early development: Australian composer Richard Meale, and the English composer Peter Maxwell Davies. Edwards's long relationship with Meale began out of youthful impertinence. "I rang Richard – I'd never met him – when I was in my late teens, and I said I'd been to his concert and, asked, 'Would you be able to teach me?' He was a very kind person, and I must have been an awful nuisance, because I asked him everything. I was just so enthusiastic. And he was very helpful."
Maxwell Davies also provided Edwards with a lifeboat just when it looked like his music education was over. They met in 1964, after Edwards had dropped out of uni, and just after Maxwell Davies had moved to Australia to take up a position as Composer in Residence at the Elder Conservatorium of Music.
"When I met Peter Maxwell Davies, I said, 'You don't have a degree in music, do you?' And he said, 'Of course I do you silly bugger!'" Edwards recalls with a laugh. "But then he said, 'If I could get you a scholarship to Adelaide, where I'm going to do a course, would you complete the degree?' I was dead lucky actually.
"I had Max as a teacher, and then I had the Hungarian composer Sándor Veress, who was probably the leading composer at the time. He taught Ligeti, and he himself had been a pupil of both Bartók and Kodály. So I was in good hands.
Following Edwards's completion of his Bachelor of Music in 1969, Maxwell Davies then invited Edwards to go with him back to London, to do his Masters – another important milestone for the younger composer. "It all fell into place, whereas it could have been a total disaster. A lot of people were very helpful."
But on the other side of the world, Edwards hit a mental block.
"I felt pretty lost," he recalls. "I suppose I was a bit homesick, but also I didn't know quite where I was going and what I should do. I was writing in the approved style at the time, or the compulsory one really – which was the sort of the end of Modernism. And there were very strict rules about how one should write music. It was supposed to be very adventurous, but as far as I could see had just become ossified and pointless.'
"I didn't know where I was going. And I was in London, living in a basement, and I was writing a piece for Roger Woodward. It was absolutely fierce, and exactly the kind of thing that was in demand at the time. But when I finished it, I thought, 'that's the end of that, I'm never doing that again.'
"I don't know quite what happened, but something took over, and I calmed right down and become a different person."
Edwards returned to Sydney in 1970, where he taught in the Music Department of Sydney University, later becoming a lecturer at the Conservatorium, remaining there until 1980. In 1974 Edwards married Helen Hopkins, and they moved to Pearl Beach on the NSW Central Coast, with Edwards commuting to and from Sydney.
But the long commute was worth it to be among nature, which came to inspire and influence Edwards in ways even he wasn't entirely conscious of at the outset.
"I crammed all my teaching into three days, and I would just walk in the national park," recalls Edwards of his lifestyle in those years. "I was absorbing the sounds, the whole feeling of it. I wasn't taking notes, or making field recordings or anything like that. But the sounds of nature got into my music and it defined what I was going to do.
"I'd just start to write music, and nature started to determine what I was writing. I used shapes, patterns, rhythms and so on, which had just come into me. And that was the music that I was writing – it was my own language."
Edwards says he never looked back – even when, in 1988, the London premiere of his Piano Concerto led to howls of outrage from critics and industry figures, "orthodox modernists" who had previously been supporters.
"I wrote this piece which was just full of sun and sea and life, instead of a very narrow, introspective vision which I'd applied before," he recalls with a chuckle. "A lot of people loved it and others were absolutely furious! The critics went for their life: 'How could he do this?' 'We thought he was going to be really something.' And I thought, 'Right, well, I'll never stop now.'"
That musical language that emerged from the Central Coast bushland has become known as Edwards's 'maninyas style', a nickname appended thanks to a number of university publications researching and analysing Ross's music – richly ironic, given his early struggles with organised education.
That style emerged after Edwards once more became interested in European music, and in particular in the music of the Middle Ages and the Renaissance – including plainchant, one of the foundation stones of Western classical music.
"I took that particular chant as my way back into European music," Edwards explains. "But I would just have fragments of it – because some of it's very beautiful. And then I would take birdsong, or some other pattern from nature, and make it my own. I would make a melody out of something that started presumably in a monastery, and then I'd apply it to the world at large, nature in particular.
"The music became quite weird, but it became natural to me. It would have fragments of plainsong and birdsong, all sorts of different rhythms, which I somehow had taken inside myself, and internalised. And the language was gradually changing. It was becoming richer, until finally it was absolutely crackers," he concludes with a laugh.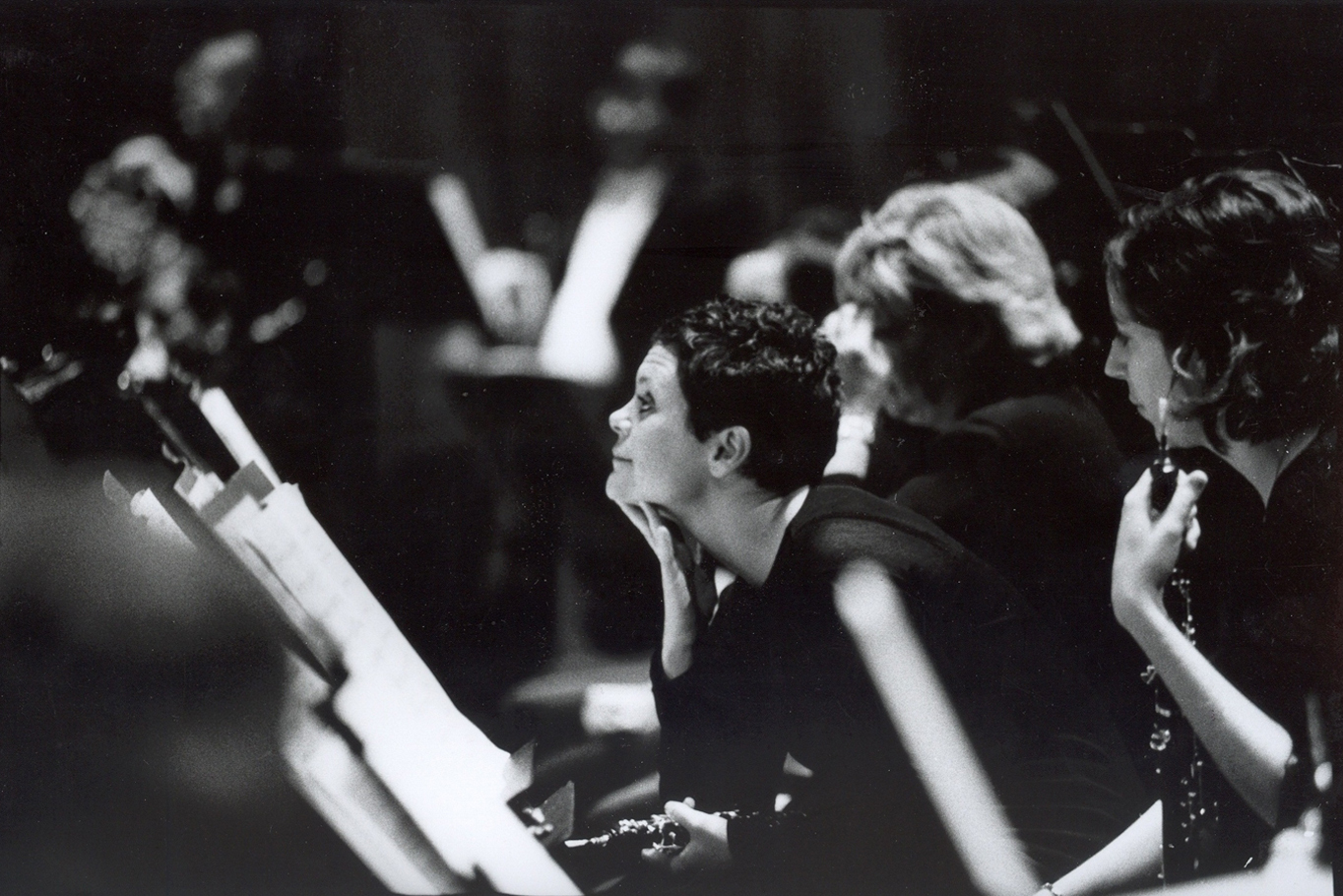 One of the signature works from this period is Bird Spirit Dreaming, the oboe concerto commissioned by his great patrons Andrew and Renata Kaldor for Diana Doherty and the Sydney Symphony Orchestra in 2002.
The story behind this piece has been often told, but it is too serendipitous to ignore. Diana and her husband, Alexandre Oguey – now the Orchestra's Principal Cor Anglais – moved back to Sydney from Europe in 1997, and rented a house in Annandale. In a tremendous stroke of fate, that house happened to be two doors down from Ross and Helen.
"I was just walking up the street, and I heard this wonderful double reed music, and it was Diana and her husband Alexandre," recalls Edwards. They met as neighbours, in the course of suburban life of walking dogs and taking the bins out, "And I remember her saying, 'I believe Ross Edwards lives in this street?' And I said, 'Well, yes, yes, actually...'"
Doherty laughs when she recalls their gradual realisation of who the other person was. "But finally we got to know each other and became good friends, also with Helen. And eventually we spoke about writing a piece – maybe a double concerto, maybe an oboe concerto."
As is so often the case with Edwards's music, the inspiration for the piece was provided by the natural world.
"I was working in the Blue Mountains, and I naturally hear the birds," Edwards recalls. "And one of them where the sound is very prevalent is the Currawong. The bird life around there is very, very strong and very, very arresting. And it always fits into my music. I sort of feel that the birds are imitating me, and then I realise I am imitating the birds.
"They provide a sort of an opening, or something which I'll build on myself immediately. I take it over and it becomes part of the piece, but I've embellished it in all sorts of ways."
Edwards also takes inspiration from Doherty's stage presence. If you have ever been to a Sydney Symphony performance you would have seen her, bobbing and weaving in the very centre of the stage, nestled among the woodwind section.
"She does move a lot on stage, that's her style," says Edwards. "And I interpreted that as a sort of bird-like.
"I also decided that she had to fall in love – with Alexandre. There was a raised platform where Alexandre was sitting, slightly above the other woodwinds, and she went over and played to him and he played back to her. And then having been tamed, she said, 'I'm sort of wild and I fall in love and then I have to celebrate this.' And that's the last movement or the last big selection, which again, it just uses the fragment of birdsong and goes mad with it."
"I think the fact that we, as a couple, met them as a couple, it was always in Ross's mind to have a significant part for the cor anglais as well in the concerto," says Doherty.
Bird Spirit Dreaming was very much a collaboration between composer and muse, with Doherty closely involved through the whole process – and often challenging Edwards to write more and more complicated music to really stretch her technique. But try as he might, everything Edwards wrote seemed to come almost effortlessly to Doherty.
"I've written a lot of concerti," says Edwards, "and the soloists always want me to really give them something to show off, as you can imagine. But Diana in particular. I would send her bits of it – in those days I would fax it over – and she'd play it back over the phone.
"She always said, 'Can you make it more difficult?' So I made something really excruciatingly difficult – and an hour later, she played it back over the phone. With Diana, of course, you can do anything."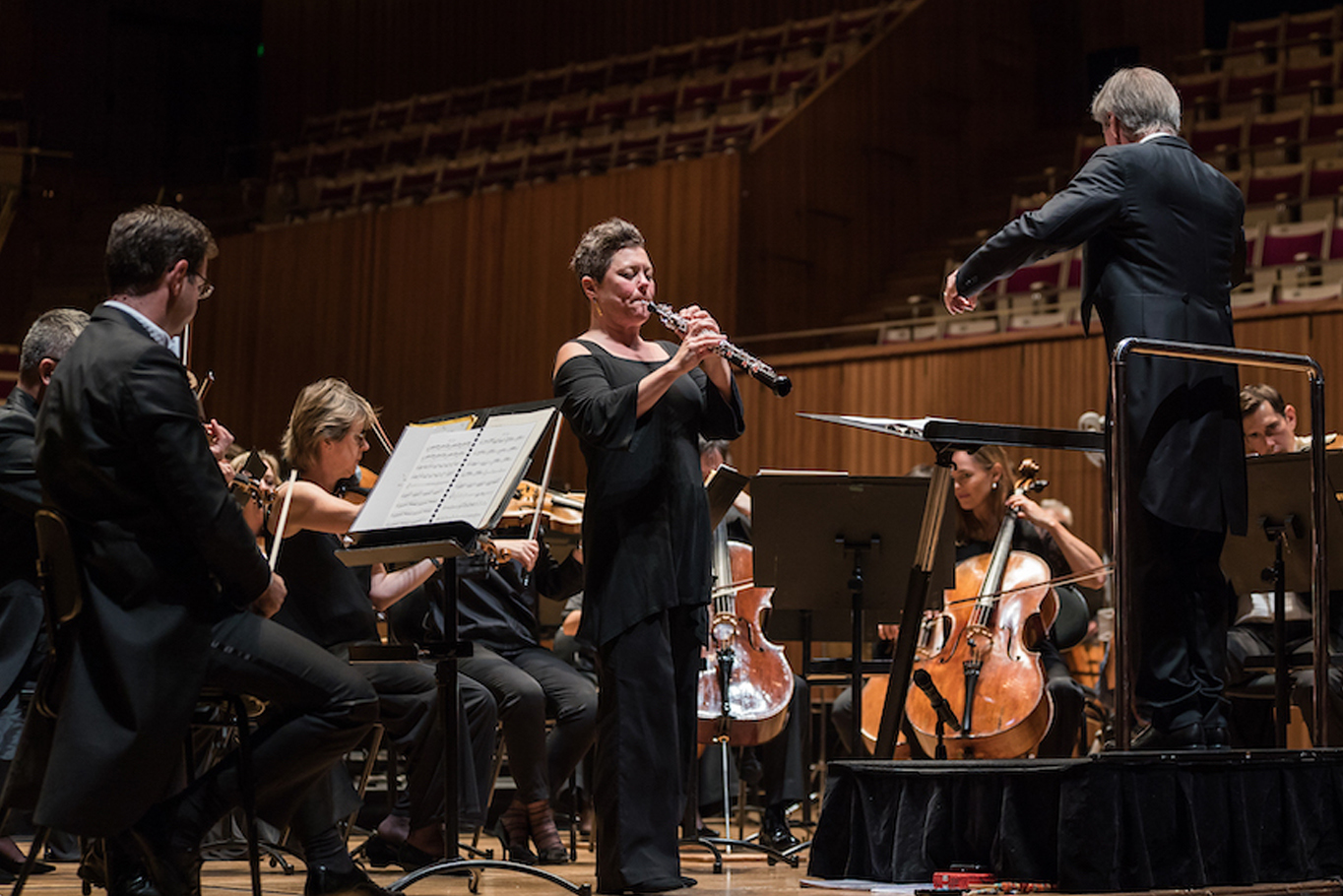 Bird Spirit Dreaming is just one of the major works that Edwards has written for the Sydney Symphony Orchestra in an ongoing collaborative relationship that stretches back decades. And it isn't just a relationship between Edwards and the Orchestra: Andrew and Renata Kaldor have been a huge part of it too. They have been enormous supporters of Edwards's work, in an enduring and generous act of philanthropy that has made a significant impact on Australian music. Edwards's Second and Fifth Symphonies were commissioned by the Kaldors for the Sydney Symphony, as were two works commissioned for Australian saxophonist Amy Dickson: Full Moon Dances (2011) and Frog and Star Cycle (2015), the latter a double concerto alongside percussionist Colin Currie.

"I was very fortunate that Renata and Andrew Kaldor commissioned several of my pieces," says Edwards.
Two other major works of Edwards's were written with the Sydney Symphony in mind: his First Symphony was dedicated to former Chief Conductor Stuart Challender following his death in 1991; his violin concerto, entitled Maninyas, was written for former Concertmaster Dene Olding and premiered by the Orchestra in 1988.
But of course Edwards's relationship with the Orchestra stretches back even longer than that, to the 13 year-old boy hearing Beethoven in the Town Hall all those years ago.
What does Edwards think that little boy would make of how his life has unfolded?
"He'd be just relieved that it happened," says Edwards. "Because I really had no idea how it was going to happen. And I've been incredibly fortunate.
"I do look back – I don't know where that gets me," he continues with a laugh. "But I don't feel old. I feel about 27, really – and I'm thinking that I really want to go back to where I began, which is walking the bush."
All are invited to join on a walk to the Sydney Opera House in August, for these two very special concerts. While it is certainly not the bush, the Concert Hall will burst to life in movement and colour every bit as spectacular as the landscapes that have inspired Ross Edwards for decades – just as he has inspired us.
SEE THE SYDNEY SYMPHONY PERFORM THE MUSIC OF ROSS EDWARDS