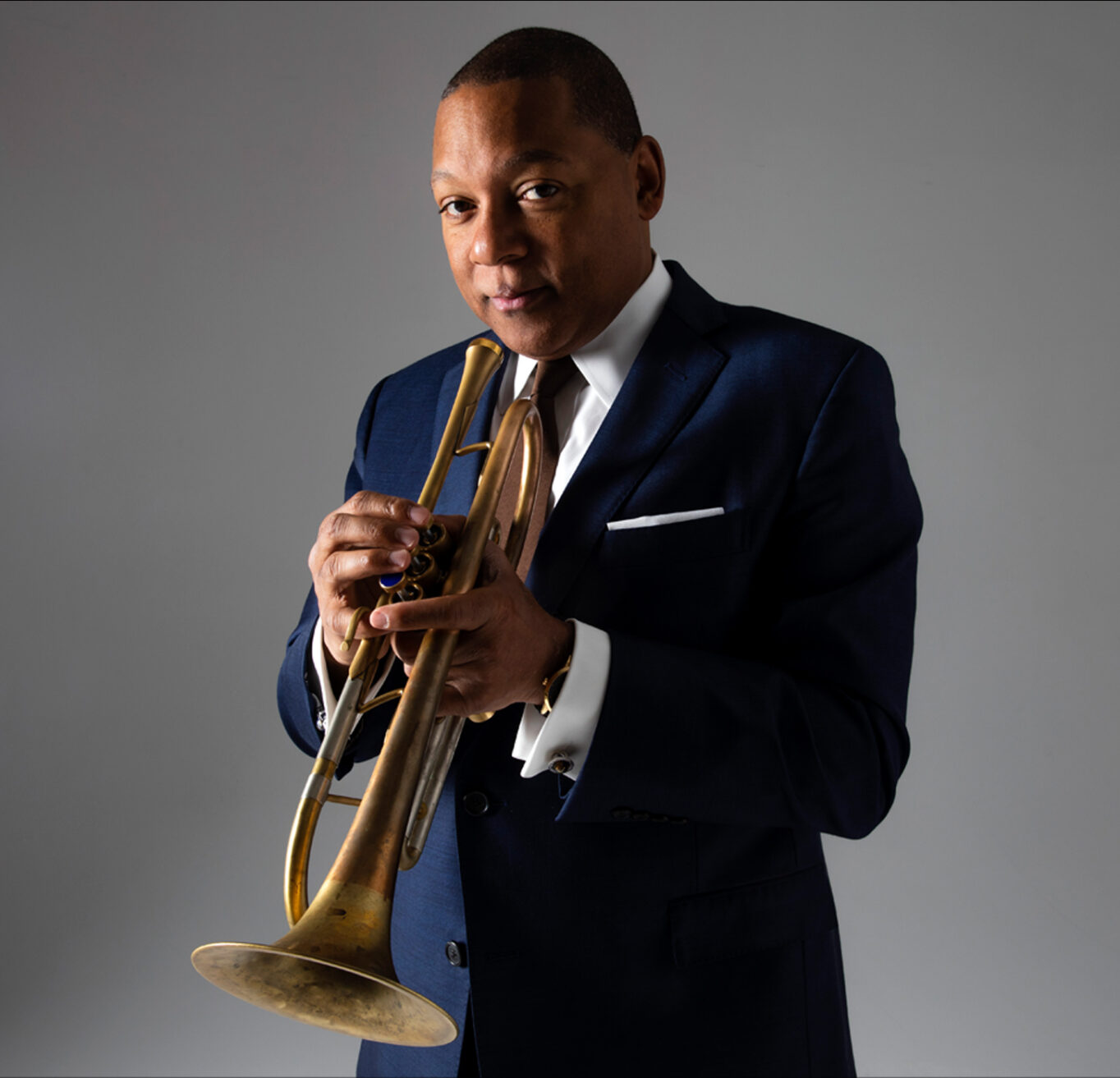 Wynton Marsalis: "a single concert marshals immeasurable creativity in the service of civilization"
30 August, 2023
American music legend Wynton Marsalis explains the inspiration behind his Violin Concerto, written for brilliant violinist Nicola Benedetti, which receives its Australian premiere at the Sydney Opera House in September.
This September, the Sydney Symphony presents the Australian premiere of the first Violin Concerto by American music legend Wynton Marsalis, conducted by Karen Kamensek and featuring the stunning violinist Nicola Benedetti, for whom the piece was written.
Marsalis is one of the great musical figures of our time: trumpeter, composer, artistic director of Jazz at Lincoln Center, nine-time Grammy Award winner (and the only musician to have won a Grammy Award in both jazz and classical categories in the same year) and winner of the Pulitzer Prize for Music. Benedetti's recording of this concerto for Decca Classics won yet another Grammy for Best Classical Instrumental Solo in 2020.
Here, in this essay written for that Decca Classics release, Marsalis explains the inspiration behind his concerto, and the vital role that orchestras play in our cultural life.

Concerts call the community to a common table.
Before playing a single note, the symphony orchestra sits in magnificent halls in the centre of cities around the globe, a visual embodiment of cross-cultural cooperation and citizenship. Superbly attired and finely tuned, of diverse ages, genders, nationalities and perspectives, they interpret a living library of unprecedented breadth, depth and sophistication to inspire communities to reflect on the deepest human issues that have confronted us for millennia. When you consider the collective knowledge and skill of conductor, ensemble, composer and virtuoso, a single concert marshals immeasurable creativity in the service of civilization.
This concerto was written for Nicola Benedetti. It takes inspiration from her life as a traveling performer and educator who enlightens and delights communities all over the world with the magic of virtuosity. Scored for symphony orchestra, with tremendous respect for the demands of that instrument, it is nonetheless written from the perspective of a jazz musician and New Orleans bluesman. We believe that all human beings are connected in the essential fundamentals of life: birth, death, love, and laughter; that our most profound individual experiences are also universal (especially pain); and acknowledging the depth of that pain in the context of a groove is a powerful first step towards healing.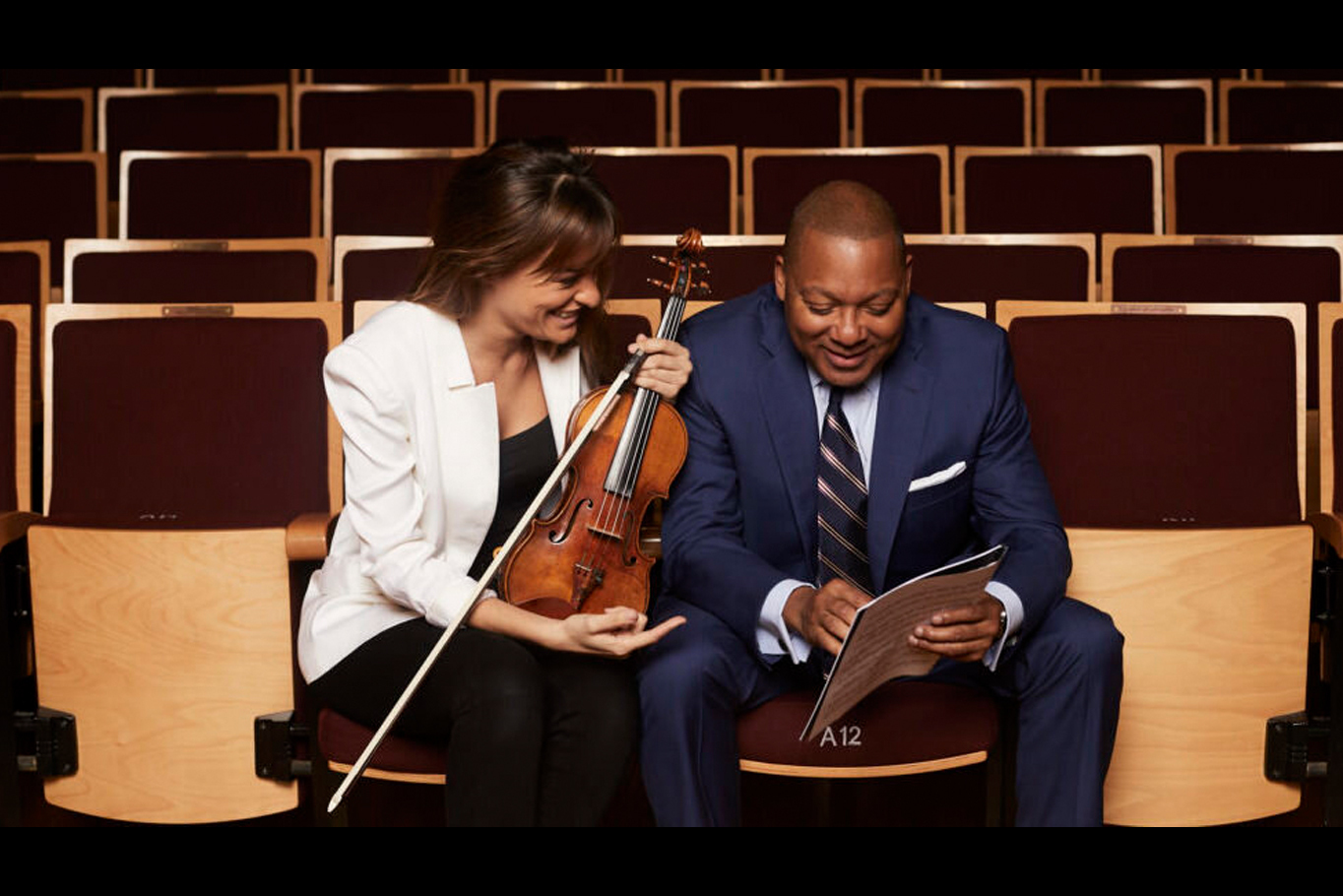 Nicky asked me to "invite a diverse world of people into the experience of this piece". Because finding and nurturing common musical ground between differing arts and musical styles has been a lifetime fascination of mine, I was already trying to welcome them. It may seem simple enough, but bringing different perspectives together is never easy. The shared vocabulary between the jazz orchestra and the modern orchestra sits largely in the areas of texture and instrumental technique. Form, improvisation, harmony, and methods of thematic development are very different. The biggest challenges are: how to orchestrate the nuance and virtuosity in jazz and blues for an ensemble not versed in those styles (a technical issue); and how to create a consistent groove without a rhythm section (a musical/philosophical issue).
Because modern living is an integrated experience, it is never difficult to discover organic connections. Turning those insights into something meaningful and playable, however, is another story. It has to be lived and digested. That's why I looked for real-life examples in the history of jazz–symphonic collaborations and to the environment and experience that connect Nicky and me. I considered aspects of her Scottish ancestry, the great Afro- American abolitionist Frederick Douglass' love of legendary Scottish poet Robert Burns, my love and inextinguishable respect for Scottish baritone saxophonist Joe Temperley (and his gleeful recitation of pungent limericks), and the luminous but obscure achievements of Afro-American keyed bugler Francis Johnson, father of the American cornet tradition and one of the first published American composers… who was also a fine fiddler. These sources led me to reconnect with the Anglo-Celtic roots of Afro-American music.
The piece opens with Nicky whispering a solo note before the orchestra enters, as if to say "And so it came to pass" or "Once upon a time". Then we are into a form constructed in fours – as in the four corners of the earth, where her travels take her.
Each of the four movements, Rhapsody, Rondo Burlesque, Blues and Hootenanny, reveals a different aspect of her dream, which becomes reality through the public storytelling that is virtuosic performance.
Movement 1, Rhapsody, is a complex dream that becomes a nightmare, progresses into peacefulness and dissolves into ancestral memory.
Movement 2, Rondo Burlesque, is a syncopated, New Orleans jazz, calliope, circus clown, African gumbo, Mardi Gras party in odd meters.
Movement 3, Blues, is the progression of flirtation, courtship, intimacy, sermonizing, final loss and abject loneliness that is out there to claim us all.
Movement 4, Hootenanny, is a raucous, stomping and whimsical barnyard throw-down. She excites us with all types of virtuosic chicanery and gets us intoxicated with revelry and then… goes on down the Good King's highway to other places yet to be seen or even foretold.
As in the blues and jazz tradition, our journey ends with the jubilance and uplift of an optimistic conclusion. All of us – Nicky, our conductor Cristian Măcelaru, The Philadelphia Orchestra, our Producer Steve Epstein and I – have come together to make a mutual statement on the common sophistication and soul in our respective and collective art that we hope can be enjoyed by any and all.
SEE THE AUSTRALIAN PREMIERE OF MARSALIS' VIOLIN CONCERTO