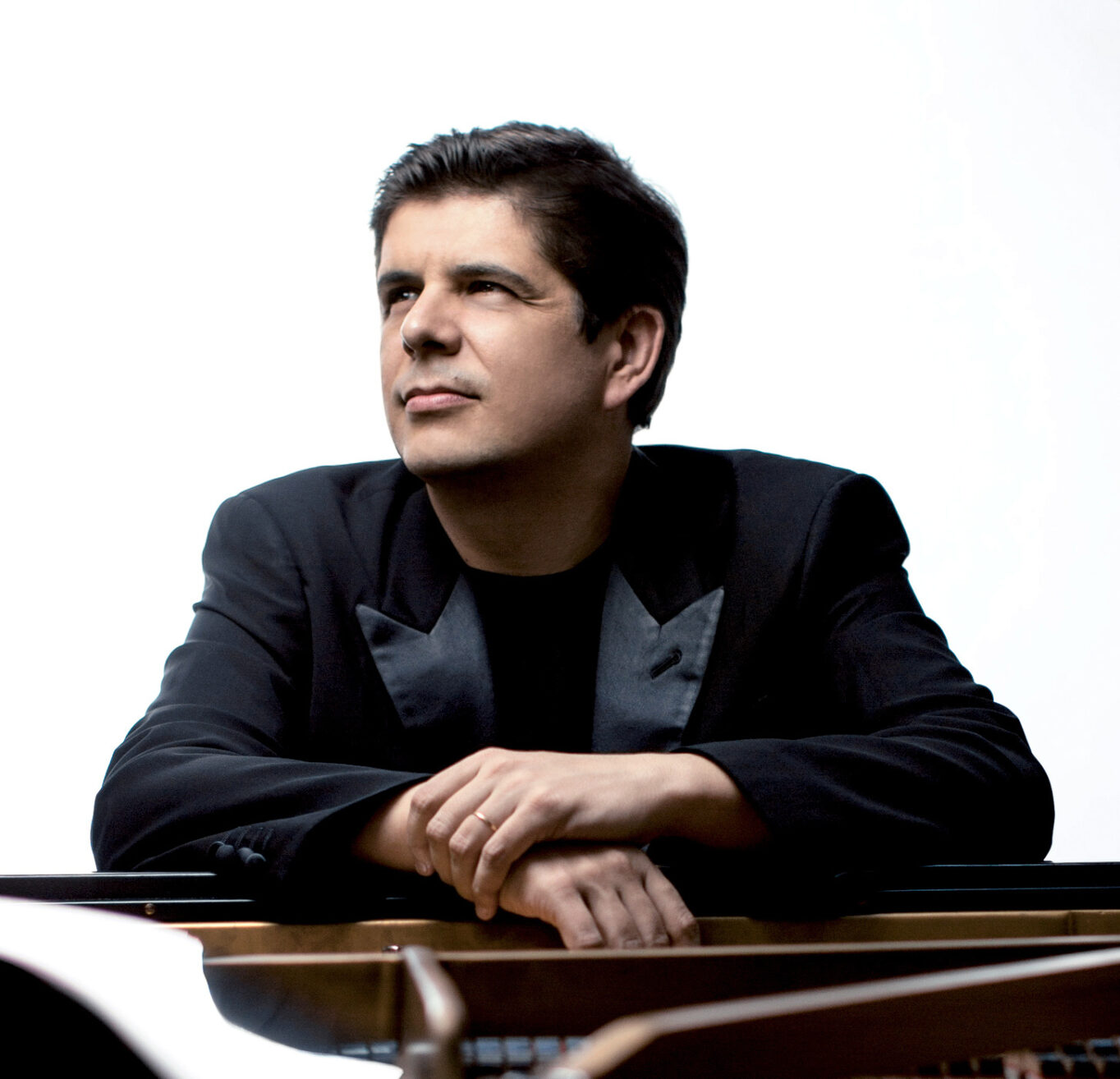 Javier Perianes in Recital
SCENES FROM SPAIN
Spanish virtuoso Javier Perianes brings to life impressions of his homeland in the evocative music of Falla, Debussy and Goyescas by Granados.

Adult tickets from $39, concessions available
Reserve
Premium
A
B
C
D
Adult

Adult

Premium$110.00

A$95.00

B$60.00

C$50.00

D$39.00
Student

Student

Premium-

A$86.00

B$55.00

C$46.00

D-
Pensioner

Pensioner

Premium-

A$86.00

B$55.00

C$46.00

D-
Under 35

Adult

Under 35-

A-

B$45.00

C$45.00

D-
*Booking fee of $8.95 may apply.
Duration
Latecomers might be admitted during a suitable break in the performance and will be guided to first available seats. The concert will conclude at approximately 9pm.
Pre-Concert Talk
Join us for the pre-concert talk 45 minutes before the performance in the Function Room on Level 1, by Sam Weller.
Program Book
Behind every great piece is a great story. Have a read through the program book to get all the details.
Spanish pianist Javier Perianes is blazing a trail around the world, performing with renowned orchestras and capturing hearts along the way.
As a testament to his beautiful playing style and extraordinary ability, he was named Artist of the Year at the International Classical Music Awards in 2019.
Perianes is acknowledged as a master of the Romantic repertoire, with a deep affinity for the music of his native Spain, and this recital provides an opportunity to appreciate the depth of his skill flowing across a range of moods and expressions.
The music of Albéniz, Falla and Debussy evokes the sights and sounds of Andalusia and the streets of Granada, and these impressions of Spain come to life in Perianes' performances. His interpretation of Goyescas by Enrique Granados is something truly special. The work is inspired by Spanish artist Francisco Goya, and Perianes reveals a connection to the music that is intuitive and almost effortless – it's a joy to experience.
Program
FALLA
Homenaje from le Tombeau de Claude Debussy
Serenata Andaluza
DEBUSSY
Préludes: Book II: La Puerta del Vino
Préludes: Book I: La sérénade interrompue
ALBÉNIZ Iberia: El Albaicín
FALLA Fantasía Bætica
GRANADOS Goyescas
Artists
JAVIER PERIANES piano