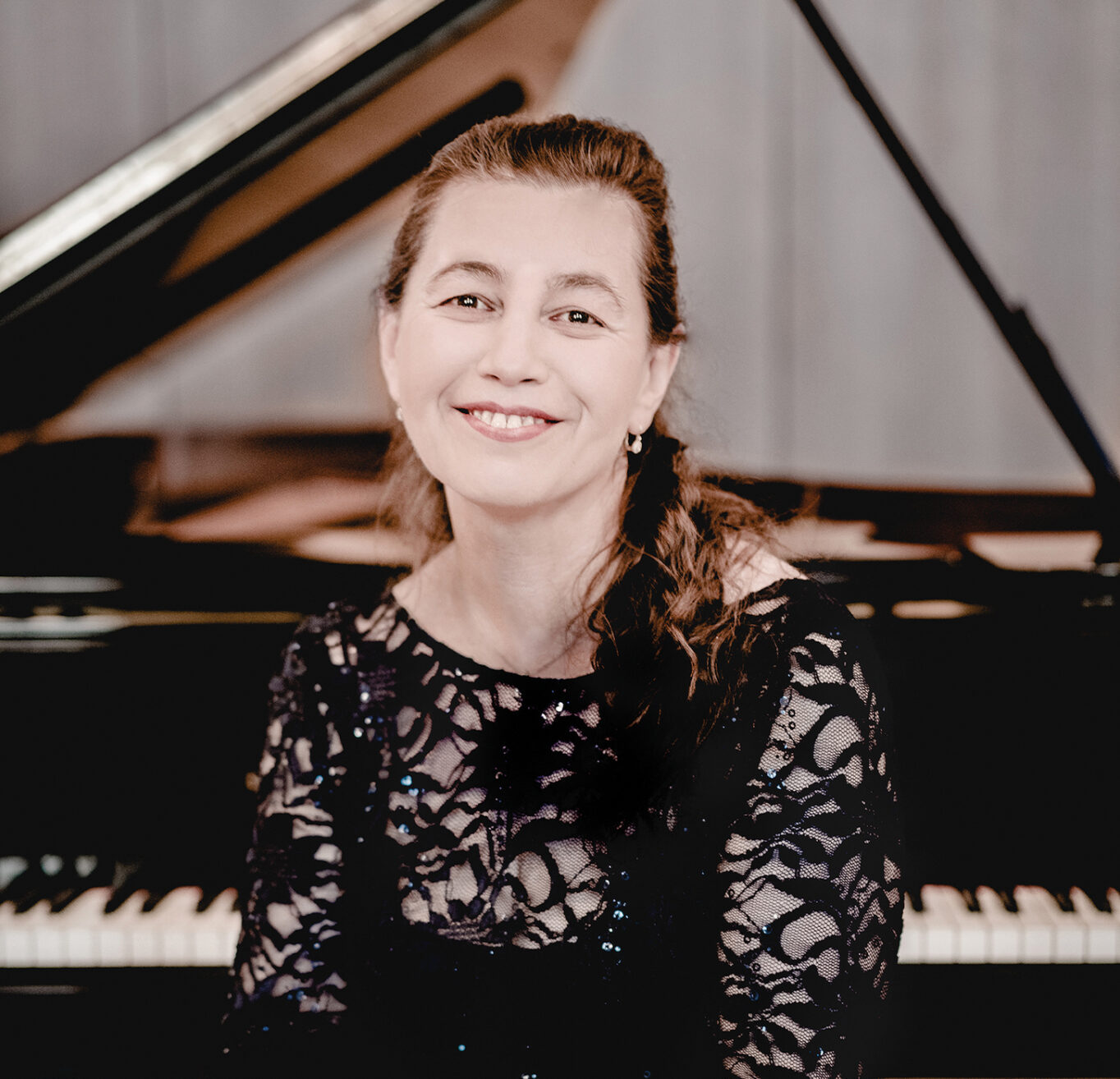 Lilya Zilberstein in Recital
Grand expressions
Hear the absolute mastery of Lilya Zilberstein in an intimate piano recital as she expertly captures the essence of Rachmaninov and Schubert.

Adult tickets from $39, concessions available
Reserve
Premium
A
B
C
D
Adult

Adult

Premium$110.00

A$95.00

B$60.00

C$50.00

D$39.00
Student

Student

Premium-

A$86.00

B$55.00

C$46.00

D-
Pensioner

Pensioner

Premium-

A$86.00

B$55.00

C$46.00

D-
Under 35

Adult

Under 35-

A-

B$45.00

C$45.00

D-
*Booking fee of $8.95 may apply.
This program is a treat for piano lovers.
With music from Schubert's melodies to Rachmaninov's expressive preludes, Russian-born German pianist Lilya Zilberstein will demonstrate her absolute mastery of the piano.
Rising to prominence after winning the Busoni Competition in Italy in 1987, Zilberstein is a sought-after performer at major concert halls and festivals around the world. Born and educated in Russia, her style captures the essence of the robust Russian tradition.
Her heritage informs this special performance of Rachmaninov's Thirteen Preludes, inspiring the spirit and virtuosity to truly inhabit these pieces of wildly varying ideas. Schubert's Lieder challenge the performer to make the piano sing, with all the nuance and emotion of the human voice. This display of the grand recital tradition is a one-night wonder, not to be missed.
Program
SCHUBERT Six Moments musicaux, Op.94
SCHUBERT arr. LISZT Four Lieder:
Der Wanderer
Ständchen von Shakespeare
Gretchen am Spinnrade
Auf dem Wasser zu singen
RACHMANINOV Thirteen Preludes, Op.32
Artists
LILYA ZILBERSTEIN piano