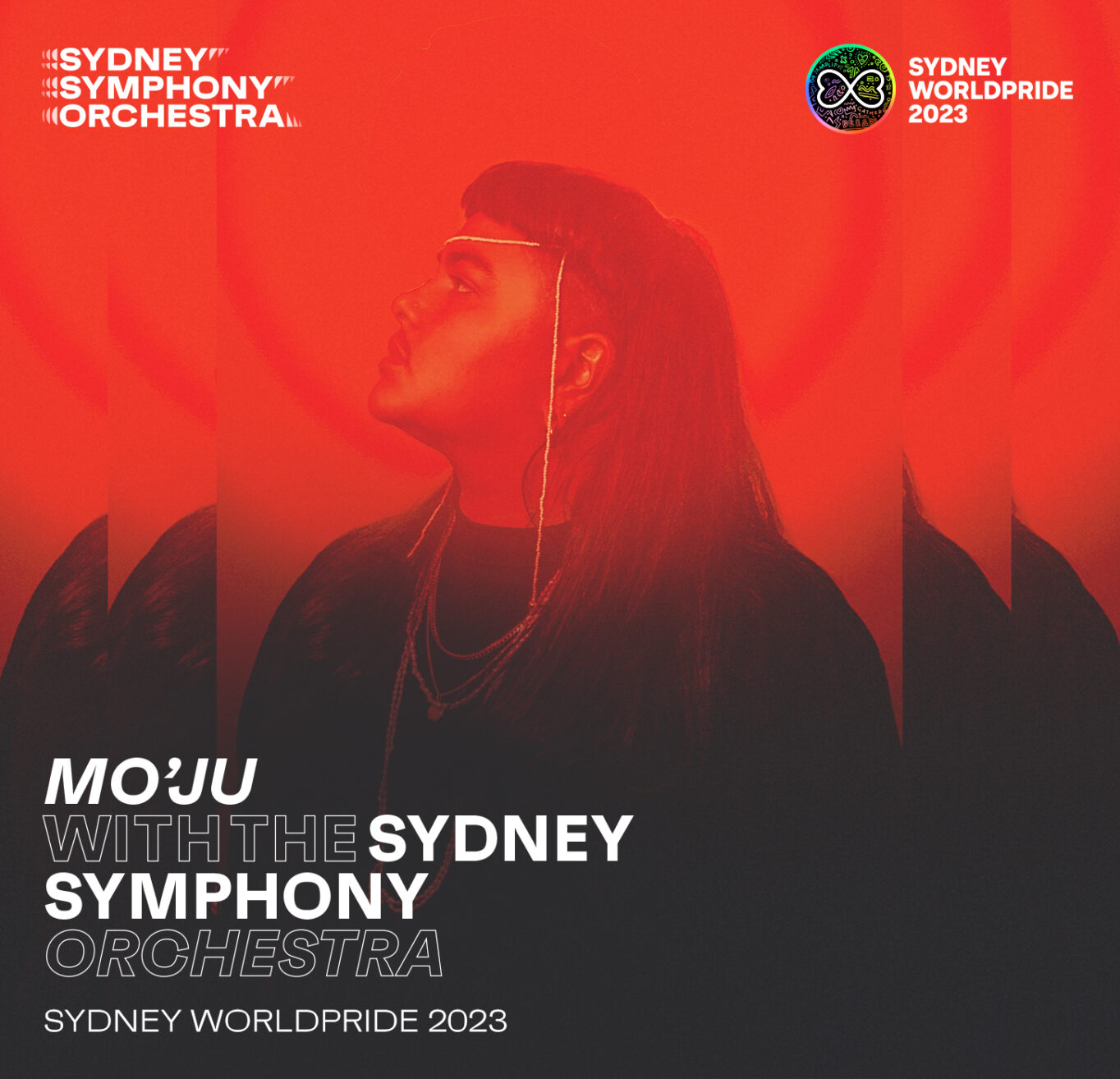 Mo'Ju with the Sydney Symphony Orchestra
Sydney WorldPride 2023
The award-winning artist joins forces with the Symphony for one unforgettable night only.
Award-winning artist Mo'Ju joins forces with the Sydney Symphony in a special Sydney WorldPride 2023 event.
Experience their electrifying music, including brand-new tracks from their upcoming album, live at the iconic Sydney Opera House Concert Hall.
A third-culture kid of Wiradjuri and Filipino blood, Mo'Ju's music is raw and deeply personal; their lyrics speak to the highs and lows of the soul in a way that has cemented their place as one of Australia's most exciting contemporary artists. In this concert, their rich, distinctive vocals and Soul-RnB-Funk sound truly shines, as they unite with the full power of the Sydney Symphony Orchestra.
Artists
MO'JU
NICHOLAS BUC conductor
JAMIE MESSENGER arranger
Presenting Partner