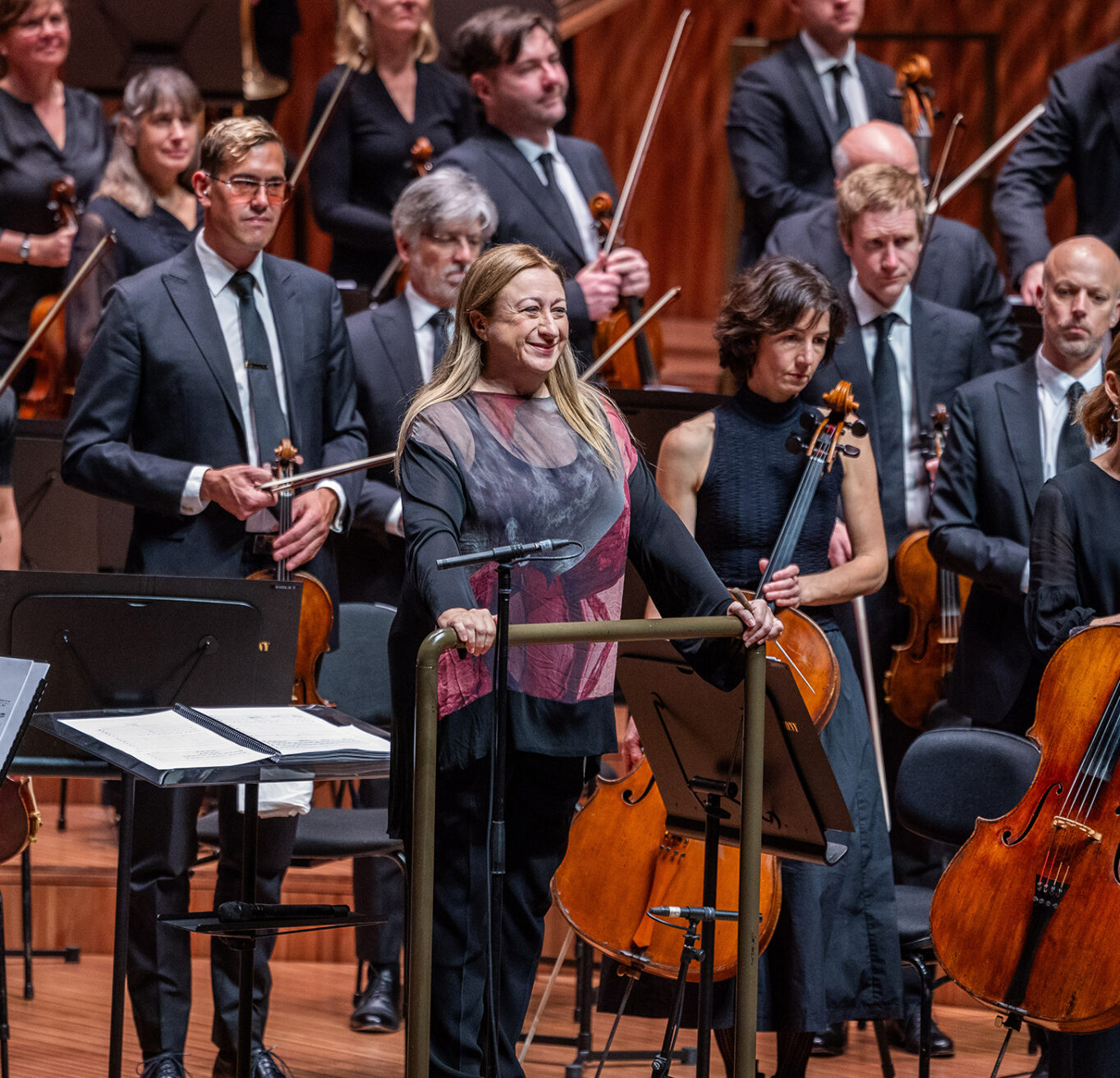 Schumann's Second Symphony with Simone Young
Classical charm
Chief Conductor Simone Young presents warm, gleaming works by Robert Schumann and Peggy Glanville-Hicks.

You can include this concert as part of a 2024 Create Your Own Package and save up to 10%*!
Adult tickets from $45, concessions available
Friday performance
Reserve
Premium
A
B
C
D
Adult

Adult

Premium$85.00

A$77.00

B$66.00

C$50.00

D$45.00
Saturday performance
Reserve
Premium
A
B
C
D
Adult

Adult

Premium$142.00

A$130.00

B$80.00

C$55.00

D$45.00
Student

Student

Premium-

A$91.00

B$56.00

C$45.00

D-
Pensioner

Pensioner

Premium-

A$117.00

B$72.00

C$50.00

D-
Under 35

Adult

Under 35-

A$111.00

B$68.00

C$47.00

D-
Child

Child

Premium$121.00

A$78.00

B$48.00

C$45.00

D-
*Booking fee of $8.95 may apply.
Peggy Glanville-Hicks' Three Gymnopédies are jewels, revealing endless character in just a short space of time.
Glanville-Hicks was fascinated by Greek culture, and you can almost hear the azure waves of the Mediterranean lapping in these wonderful works.
Written a century earlier, Robert Schumann's Second Symphony continues the great German symphonic tradition handed down from Haydn, Mozart and Beethoven. Its shimmering melodies beam with joy and unbridled enthusiasm in a wonderfully delicate reminder of music's restorative power.
Our Great Classics performance also includes Beethoven's sunny, optimistic Second Symphony which captures the composer at the very moment he was revealing a unique artistic voice and announcing a new musical age.
With Simone Young's great passion for these three composers, these works combine for performances of delightful exuberance and brilliance. Prepare to be swept off your feet.
Program
Peggy GLANVILLE-HICKS Three Gymnopédies
BEETHOVEN Symphony No.2*
SCHUMANN Symphony No.2
*Great Classics performance only (Saturday 9 March)
Artists
SIMONE YOUNG conductor
Add this concert on to your 2024 Season Series Pack
Series Pack subscribers unlock our Bonus Concerts at a great price. Purchase a Premium Reserve ticket for $75 or a B Reserve ticket for $50. Just one of the benefits of being a 2024 Season subscriber.