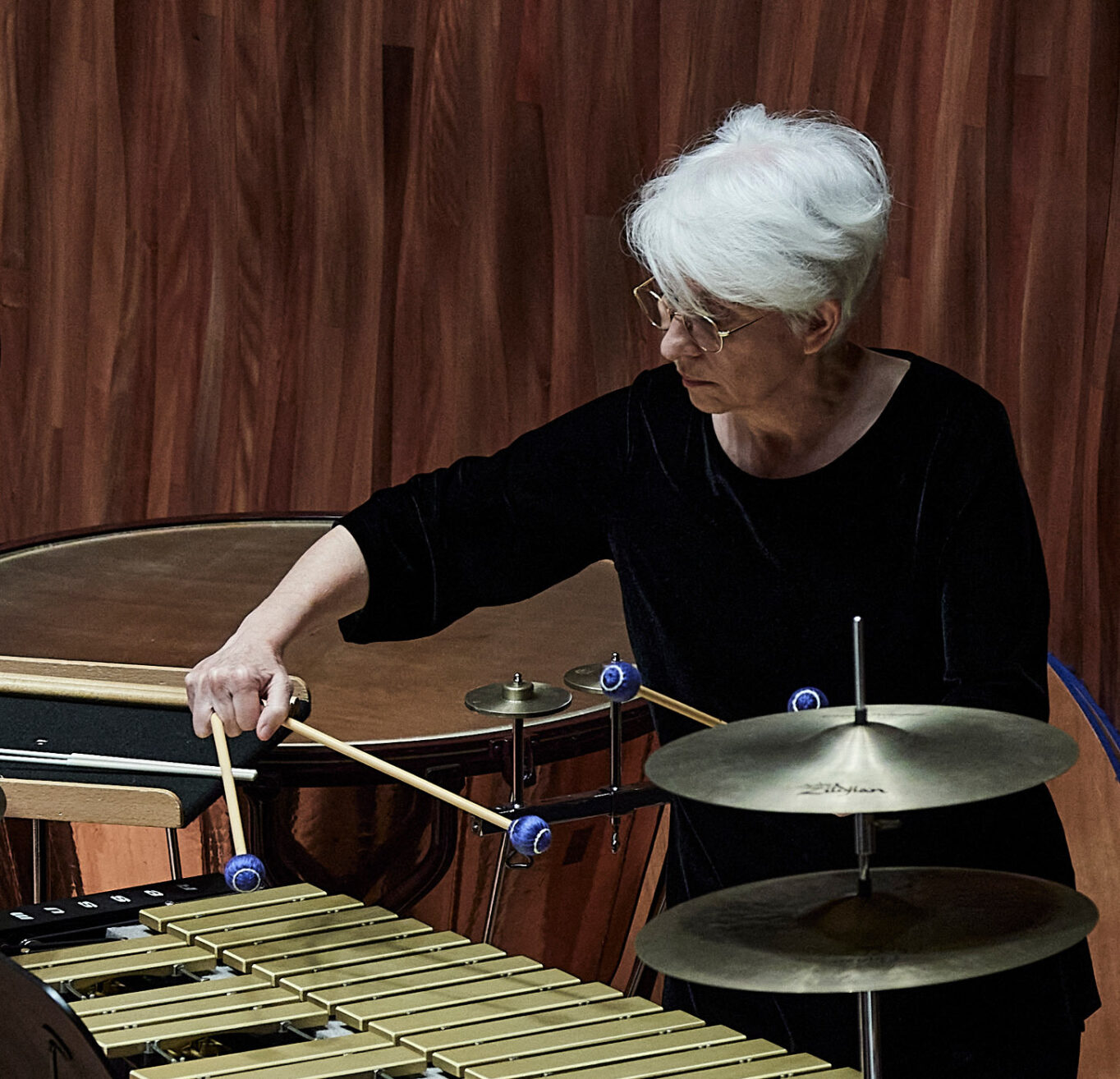 Steve Reich and Bach
GLITTERING HARMONIES
JS Bach and Steve Reich might be centuries apart, but their precise, clear and rich musical languages make compelling partners in this intimate concert.

Adult tickets from $89, concessions available
Reserve
General

Admission

Adult

Adult

General Admission$89.00
Student

Student

General Admission$81.00
Pensioner

Pensioner

General Admission$81.00
Under 35

Under 35

General Admission$45.00
Child

Child

General Admission$45.00
*Booking fee of $8.95 apply.
A rush of pure energy, Steve Reich's Mallet Quartet showcases his masterful use of minimal instrumentation to create a rich and dramatic sound
BBC Music Magazine described this as vintage Reich:
A smooth minimalist sheen on the surface [belying] structures that are beguilingly complex.
Bach's music is centuries away from minimalism, but in common with Reich's Quartet, has a driving momentum that propels his glittering harmonies forward – qualities that make his work immensely satisfying to hear. In Bach's oboe concerto, here arranged for percussion, oboe and strings, that sense of motion provides energy for a bright, joyful work.

The Debussy Rhapsodie is a famous orchestral piece, arranged here for oboe and strings by our Principal Cor Anglais, Alexandre Oguey. It is a beautiful, intimate rendition of Debussy's colourful music.
Program
DEBUSSY arr. OGUEY Rhapsodie
JS BACH arr. OGUEY & CONSTABLE Concerto in D, BWV 1053R
STEVE REICH Mallet Quartet
Artists
SYDNEY SYMPHONY ORCHESTRA MUSICIANS
David Campbell
Sophie Cole
Timothy Constable
Rosemary Curtin
Fenella Gill
Rebecca Lagos
Alexandre Oguey
Mark Robinson